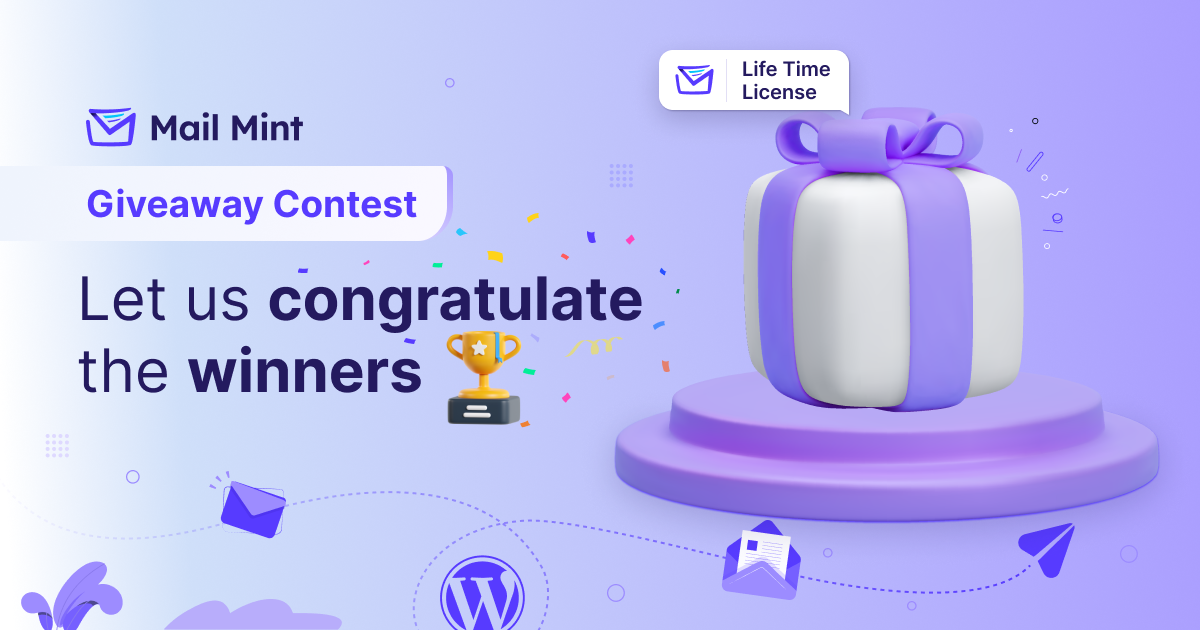 The Mail Mint Giveaway Contest Has Ended
Hey everyone, thank you all for participating in the Mail Mint Giveaway Contest.
Let's congratulate our 3 Winners:
1. Makoto
2. Osman Safdar
3. Ngoc Nguyen
Thank you for your amazing effort in helping us spread the word about the Mail Mint launch.
Each of the winners will be awarded a Small Lifetime Plan of Mail Mint Pro.
**If you are one of the winners, please reach us at [email protected] via the email you used to enter the contest,
and we will help you with claiming your free Mail Mint Lifetime License.
Following is the leaderboard for the top 20 contestants.
Leaderboard