Make Data Driven Business Decisions With
Sales Funnel Analytics
Get optimized analytics to take crucial business decisions and optimize your funnels to increase your revenue significantly.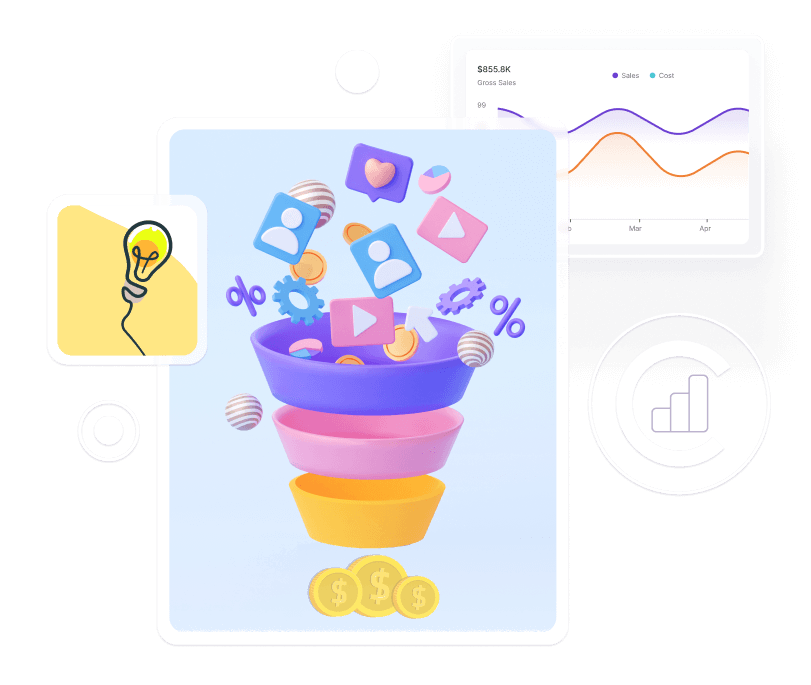 Improve Your
Funnel

And Reach Your Goals With Reliable

Analytics Data

Use accurate analytics data with performance reports, visualized graphs, and comparison pie charts to understand your funnel success rate.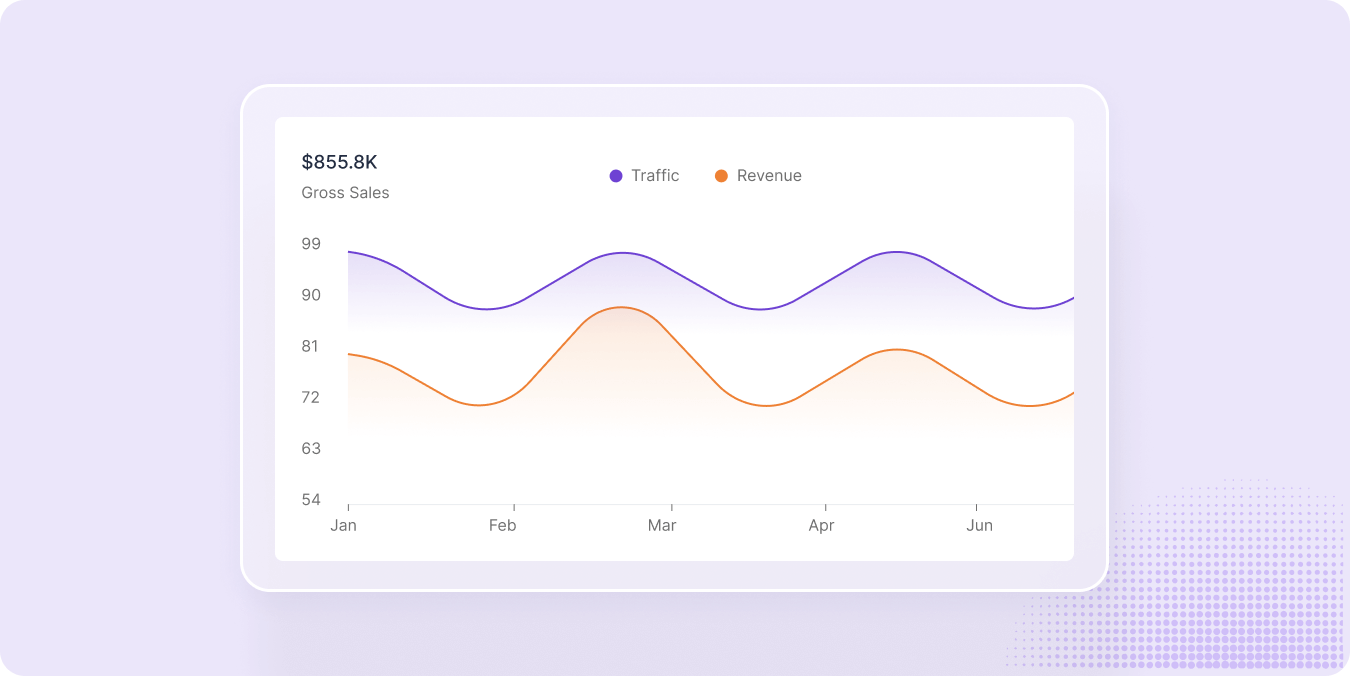 Track & Measure Your
Funnel Performance

With

Detailed Analytics

Stay on top of every activity and analyze the performance of your sales funnels in real time.
Traffic & Conversion Analytics For Every Page
Get reports on total visits, conversion rates, and buyer actions on every step of your funnels.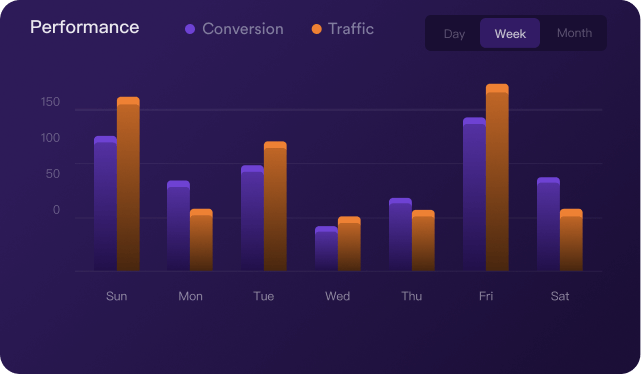 Overall Revenue Analytics On A Daily Basis
Observe a summarized report on how much you earned through offers and the overall revenue on a day-to-day basis.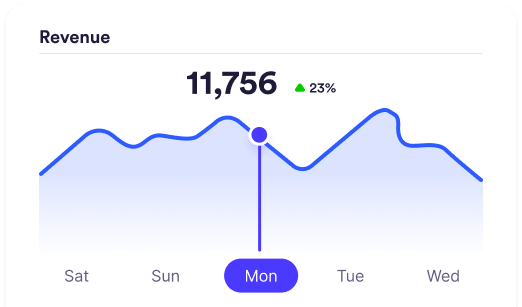 Visual Analytics For Better Understanding
Experience a visual representation of your funnel performance through graphs and pie charts to understand the data more easily.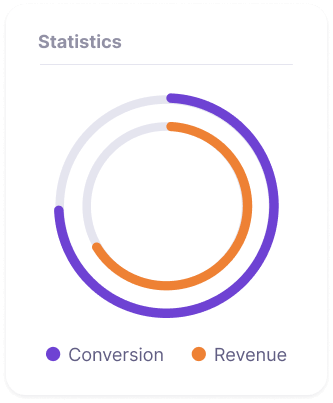 Compare & Measure Your Performance Growth
Measure your growth with a visual comparison of your current performance to last year or a specific period in the past.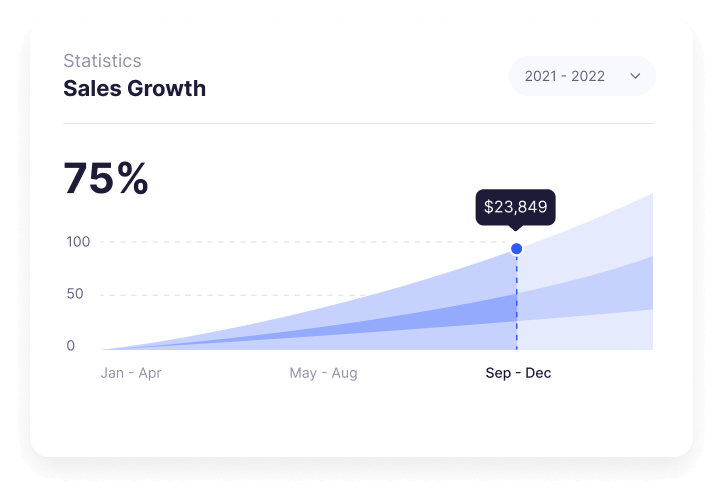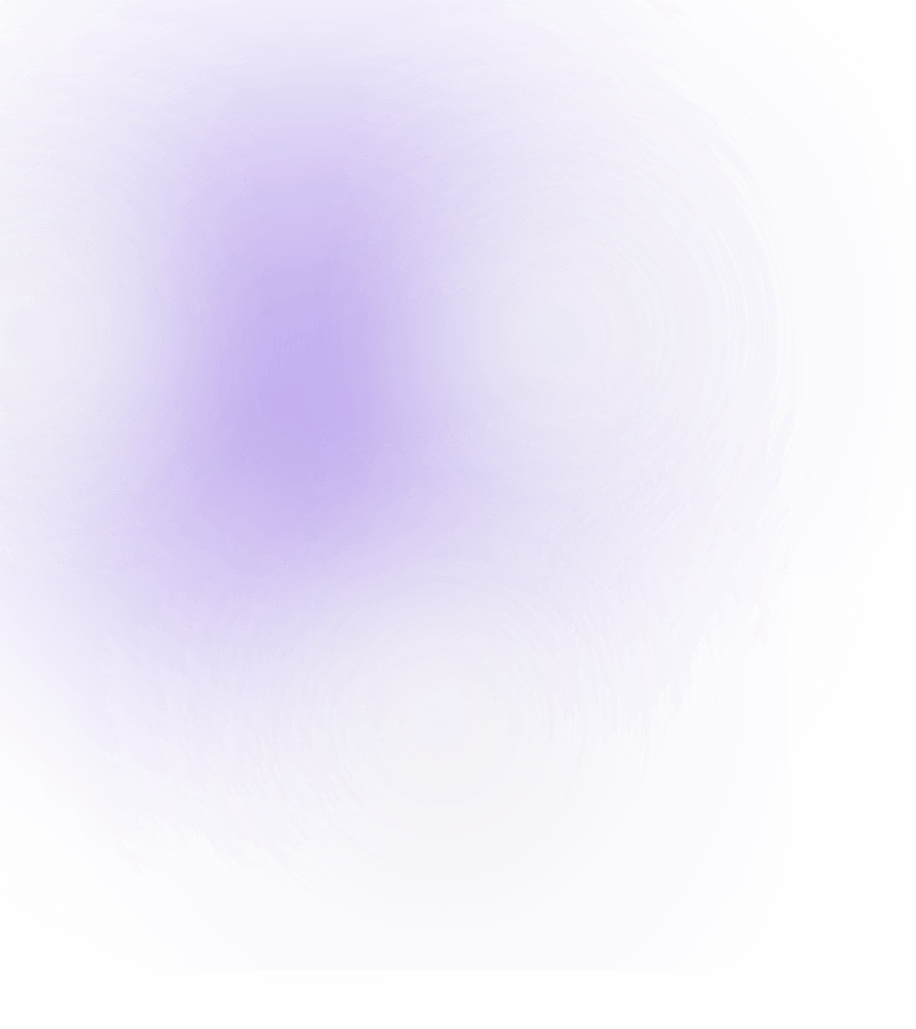 FAQs
No.
WPFunnels has its own analytics dashboard and tracks the actions of buyers within the funnel.
You can view the Stats of every A/B test you run by selecting the step and clicking on the Stats button.
Yes, you can compare your performance to last year for the same period you choose to view in your Analytics dashboard or even compare a date range with the immediate last period of the same time.
On the analytics dashboard, you will be able to view the traffic and conversion on every page in your funnel journey.
And, you will be able to view the revenue you earned via order bump offers.
Eliminate the guesswork and make
data-driven decisions

with accurate sales funnel analytics. Get WPFunnels Now