WPFunnels is getting better and better every day with the aim of helping you increase your revenue using sales funnels.
Today, you will love to know that WPFunnels just became much more exciting with this exclusive new feature – FluentCRM Integration with WPFunnels.
This means you will now be able to assign buyers tags and add them to specific lists in your FluentCRM platform directly through WPFunnels!
But that's not it. Over the past couple of months, we considered our users' suggestions and feedback and came up with a few more solutions that will help you build more effective sales funnels.
Let us get a quick look at all these exciting features that you should try using right away.
Integration With FluentCRM And The Elegant Event Trigger UI
CRM Integration has always been one of the most demanded features since the release of WPFunnels.
It's only natural because when you run sales campaigns, having buyer's data in a CRM platform would allow you to run more marketing campaigns and automation. And who wouldn't agree, e-mail automation is still super effective even today.
Now, you will be able to set up event triggers, i.e., track your buyers' actions and based on their decisions, assign them tags and add them to specific lists in your CRM tool.
For example, let's say a person rejects an upsell offer after checkout, and you want to run an automation campaign to try and convince him to come back to purchase the upsell product.
You can simply set up an event trigger so that whenever a person rejects the upsell offer, he will be assigned a tag, "Upsell No" and added to a list called "Sales Campaign" in your CRM.
Meanwhile, you can set up the automation emails in your CRM software for anyone who has the tag "Upsell No" under the list "Sales Campaign".
And that's it. Whenever someone rejects the Upsell offer on the checkout page, he will get automated emails.
This will save you so much time and effort that you would normally waste on a lot of manual work.
No more struggle to track buyer actions with external tools
No need to add buyers to CRM lists manually
No more assigning of tags manually
Whenever the buyers will enter the funnel, their data will be automatically sent to your CRM tool based on their actions.
Why FluentCRM Is The Best Choice Right Now
The initial challenge we faced was to choose which CRM tool we should create an integration for.
We had many options but eventually decided it only makes sense to start by providing integration with a CRM tool within WordPress. And FluentCRM became our first choice.
This decision will serve two of our agendas:
You will be able to connect WPFunnels with a CRM without leaving WordPress.
If you are new to CRMs, you can start using FluentCRM for free within WordPress, without having to learn a new environment.
However, this is only the start. We will definitely move towards more popular CRM tools' integrations soon.
Easily Assign Tags To Buyers & Add Them To Lists Automatically
Choosing the initial CRM tool was half the challenge. The next part was to think of an easy way to pull this off. Thanks to our expert UX designers, we came up with a pretty neat interface.
With the integration interface, you can easily track your user event actions, and based on their actions, you may assign them tags and lists to be added to your CRM tool.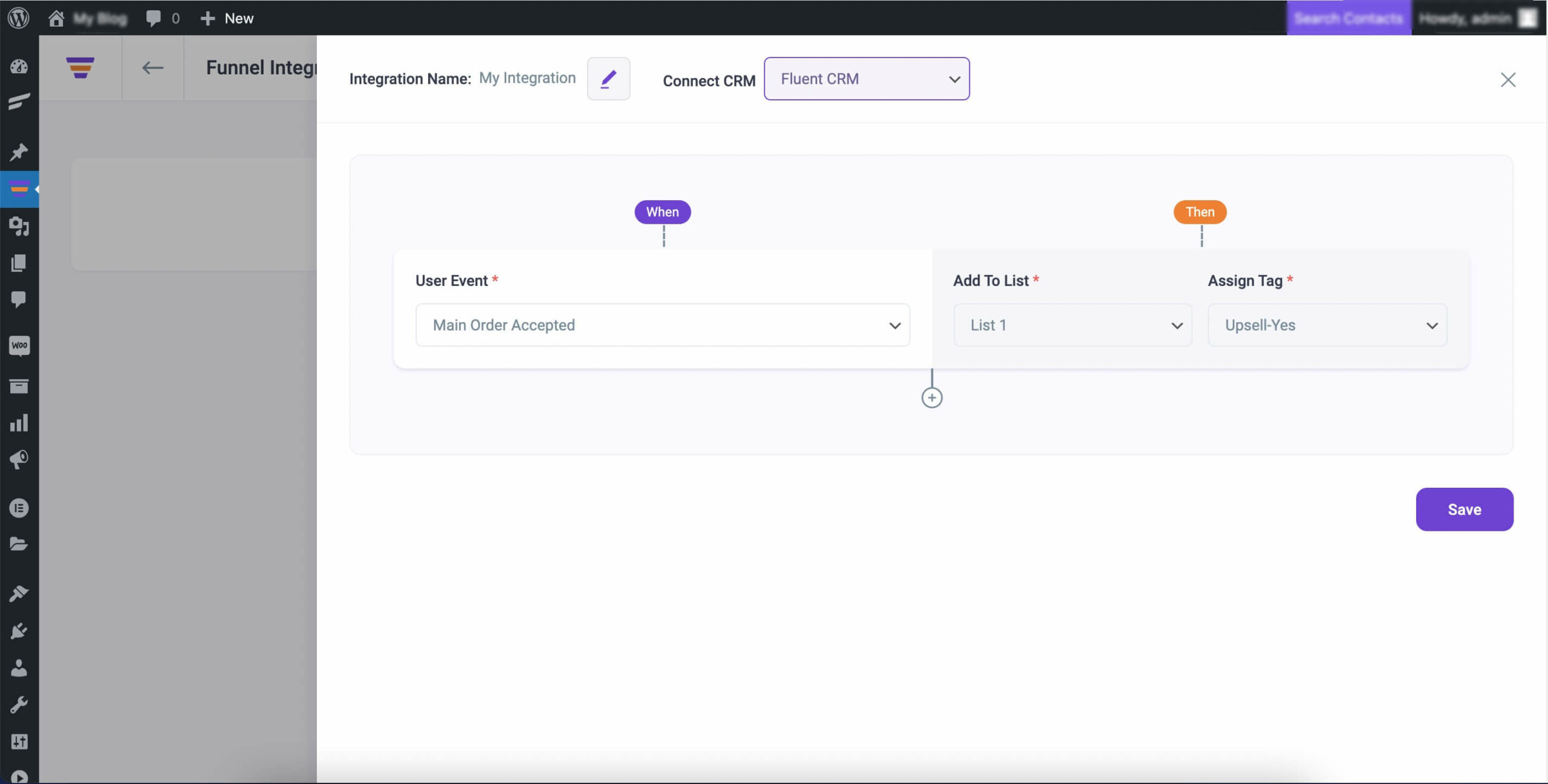 All you have to do is
Choose An Action / Event.
Choose Which List To Add The Buyer To When Action Is Performed.
Decide Which Tag To Assign When Action Is Performed.
And that's it. Every time a buyer performs that action, he will be assigned your desired tag and added to the selected list.
You will be able to set this integrated automation based on the following events (depending on your funnel steps):
On the landing page –
On the checkout page –
Main Order Accepted
Order Bump Accepted
Order Bump Not Accepted
On the upsell offer page(s) –
Upsell Accepted
Upsell Rejected
On the downsell offer page(s) –
Downsell Accepted
Downsell Rejected
Most importantly, you won't have to get confused with trying to remember the right tags and lists. All the tags and lists you have created in your CRM tool will be available for you to choose from on a drop-down menu.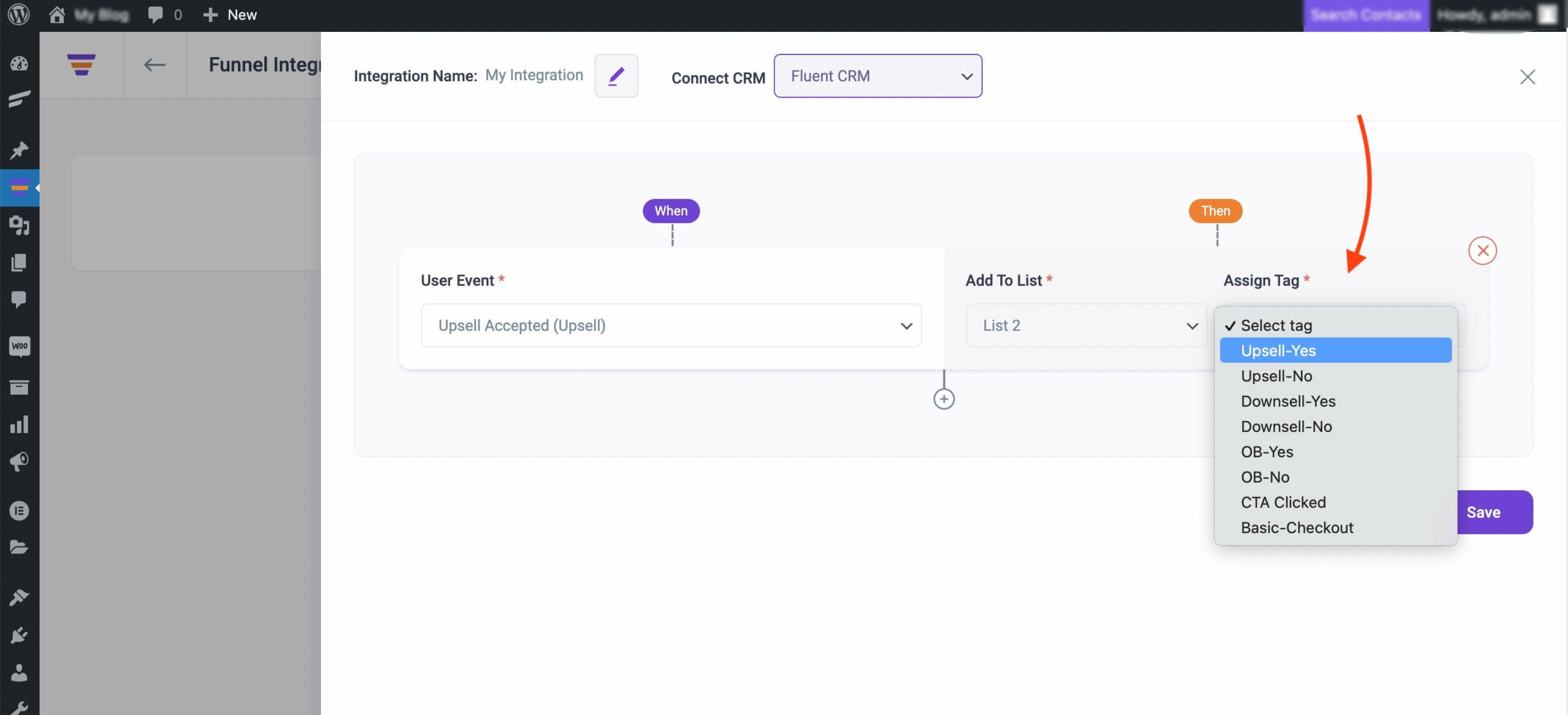 As you can see in the image above, the list of tags are tags that I've already created in FluentCRM which got auto-populated here.
This feature will surely help to take your marketing sales campaigns to the next level along with Sales Funnels.
How To Use FluentCRM Integration In WPFunnels
It's relatively easy for you to use this integration without any extra effort; just a 3 step process:
First, make sure you have WPFunnels Pro and FluentCRM activated on your site.
Next, create a few tags and lists in FluentCRM.
Create event triggers to define tags and lists for buyers who perform the action.
And that's it. You may then promote your funnel. Every buyer who will go through your funnel, their data will automatically be added to your CRM on your selected list with your defined tags assigned.
More Useful Features With WPFunnels
As mentioned earlier, we did work on a few more features other than CRM Integration. Let us take a look at them real quick.
1. Multi-Step Checkout
The traditional checkout form is great, but you often may want to use a multi-step checkout form to allow buyers to go through a simple step-by-step process when making a purchase.
Hence, we introduced the Multi-Step Checkout.
Basically, you will be able to divide the checkout form into up to four tabs where the buyer will have to fill out the information on each tab and then move to the next.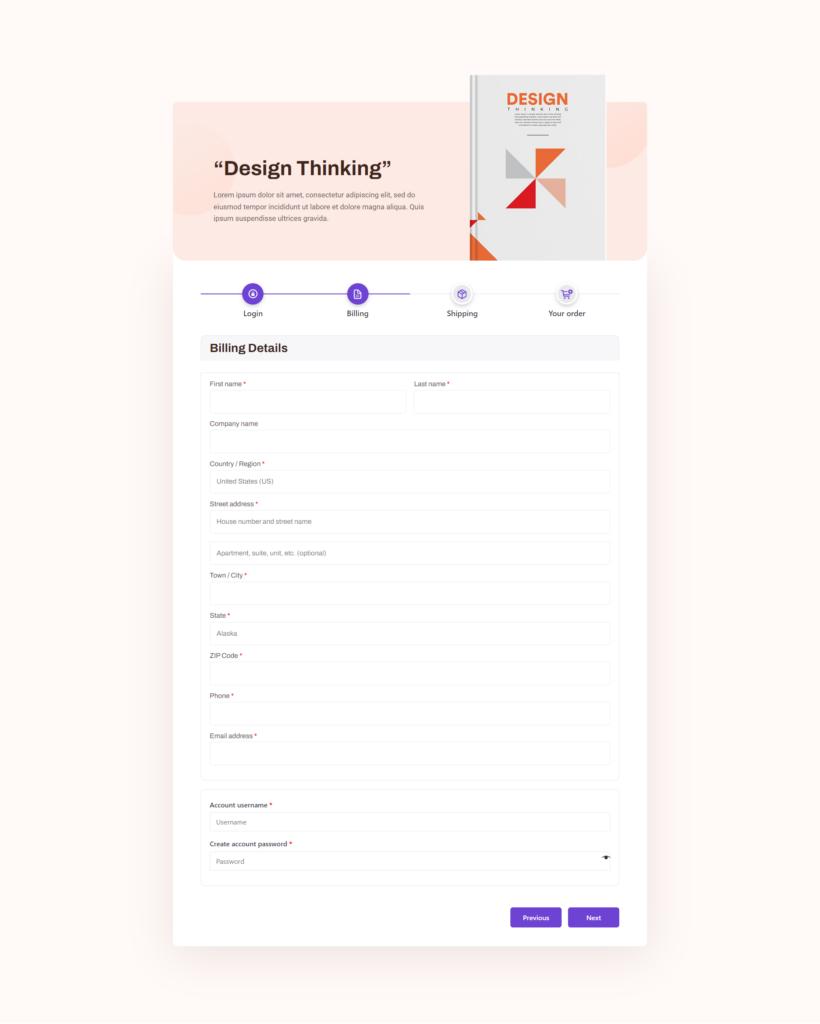 This will make it easier for buyers to input their information and not get overwhelmed with a large checkout form.
To use this feature, you will have to enable it from the WPFunnels Checkout Widget (for Elementor users), or WPFunnels Checkout Block (for Gutenberg users).
Once enabled, the checkout form will be divided into four tabs:
Login
Billing
Shipping
Order Payment
For now, you will get the four steps checkout, but very soon we will work on the two-step and three-step checkout processes.
2. Drag And Drop To Re-arrange Checkout Fields
The checkout field editor is pretty powerful on its own in WPFunnels, however, one thing it had missing was the ability to re-arrange the position of each field in the form.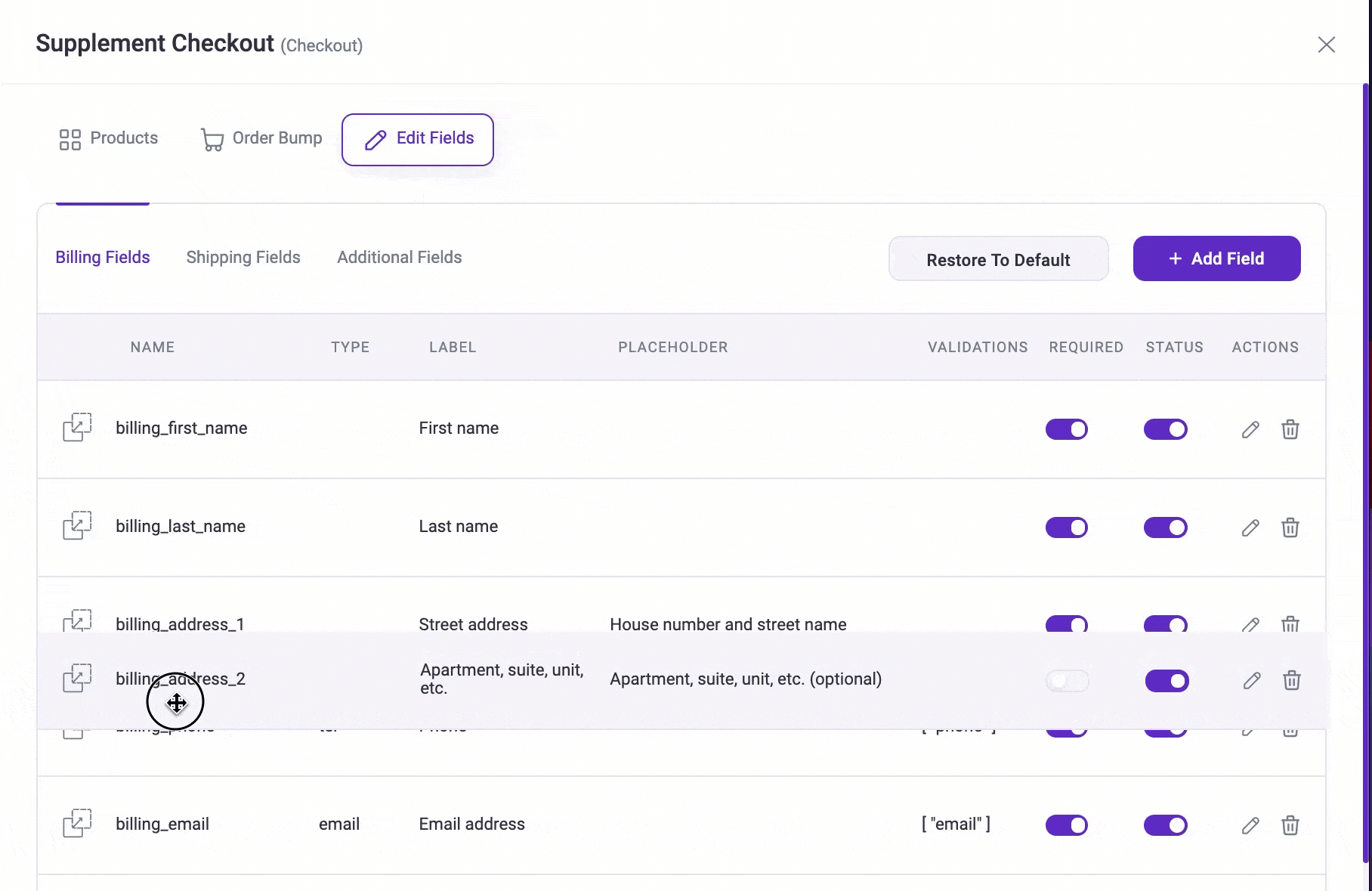 Now, you will be able to drag and drop the fields into the right order and make your own custom form with no issues.
3. Option To Exclude Analytics Tracking Based On User Roles
Another one of our promising new features is that you can now limit the tracking of analytics data based on the user role.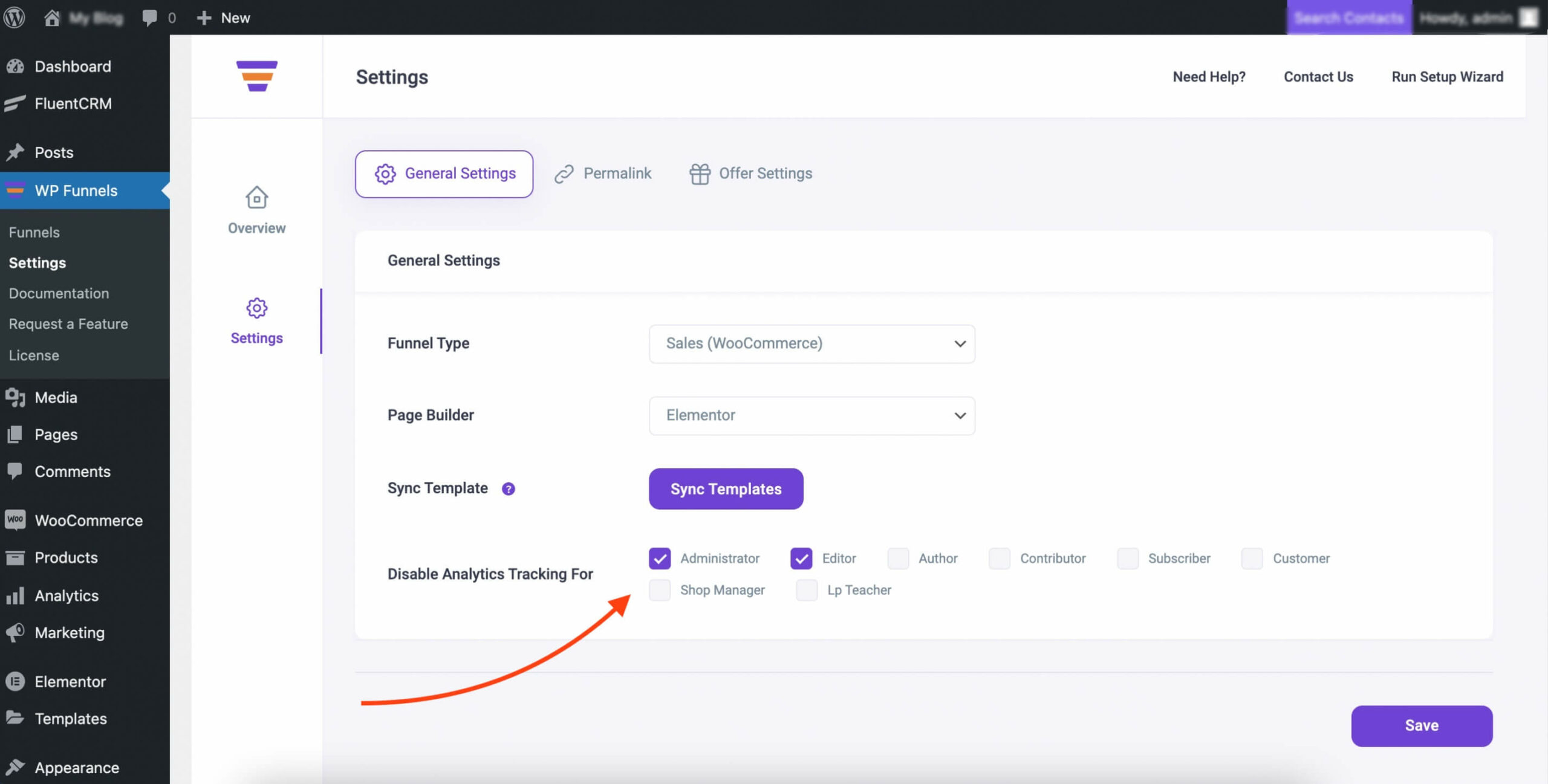 For example, you may choose not to track the traffic and purchase data of Admins on the site. Simply choose not to, and the analytics of your funnels will no longer include their data on the analytics page.

Some Promising Upcoming Features
Apart from these features, we have several more exciting features that are planned and in process of development as we speak.
Global Funnel For WooCommerce
Optin Form for Lead Collection
Facebook Pixel Support
Google Tag Manager Support
Here's our public roadmap for you to keep an eye on our development progress: https://app.loopedin.io/wpfunnels#/roadmap
Get WPFunnels If You Haven't Already
As you can see, we have so much planned with WPFunnels, and with no doubt, we will keep on working to make it the best and easiest funnel builder in WordPress.
If you haven't already, go ahead and get your own copy of WPFunnels now.