For a long time, several users have been asking the same couple of questions –
"Can I use WPFunnels for Lead Generation?"
"Why Do I need to install WooCommerce? I only need to generate leads."
Needless to say, lead generation is one of the most crucial parts of any marketing campaign, and as a funnel builder, it's inevitable to allow you to create lead funnels.
That's exactly what we are here with today!
We are excited to announce that now, you can create lead generation funnels with WPFunnels on your WordPress site! That too, with no external form builders!
And to make it possible, you will love the changes we've made to the plugin and the upcoming features we have planned to take your funnel-building experience to the next level.
Take a look at what we have in store for you this time.
1. The WPFunnels Optin Form Works Like A Charm!
In WordPress, when you plan to collect leads, the first thing that comes to mind is a form builder. But in WPFunnels, you do not need to use any extra form builder.
Simply create a 2-step funnel using a Landing Page and a Thank You Page.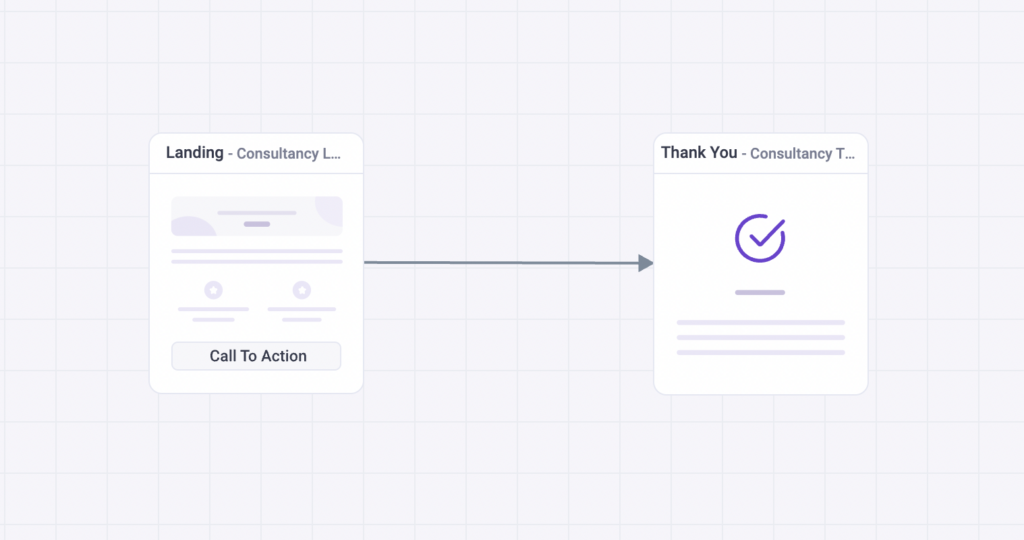 Then design your Landing page and include our Optin widget/block to place an opt-in form and collect leads.
You can customize this form to change the color, layout, radius, etc, to match it to your design, and you may choose what data to collect (i.e., name, email, or phone number).
It's as simple as that.
Plus, you can configure the widget so that after form submission, a prospect may be directed to the next step of this funnel or redirected to an external link.
It's as simple as that.
Plus, you can configure the widget so that after form submission, a prospect may be directed to the next step of this funnel or redirected to an external link.
This makes lead generation so much easier!
2. No More Dependency On WooCommerce To Use WPFunnels
Previously, since WPFunnels was aimed at creating sales funnels only, it was mandatory to have WooCommerce installed to use WPFunnels.
But not anymore.
Now, you can use WPFunnels as a standalone plugin, just to run your lead generation campaigns!
3. More Integrations with Popular Email Clients & Automation Tools
We understand the importance of running email campaigns for your leads.
Hence, WPFunnels now has direct integration with more amazing automation tools so that you can send your leads to your beloved tool based on buyers' actions in the funnels.
Right now WPFunnels have integration with the following tools:
More integrations that are planned next include SendInBlue, MailerLite, Autonami, and many more.
You can easily set up Event Triggers to send data to these tools using our super easy UI. And then, you can set up meaningful email campaigns to boost your conversions.
4. Conversion-Optimized Lead Funnel Templates
Just like your sales funnels, you will get to choose from a few amazing lead funnel templates to help you build a working lead generation funnel real quick.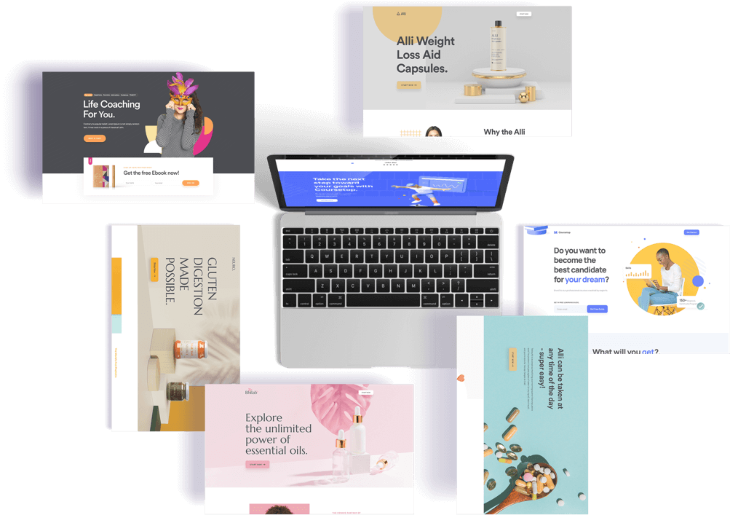 Right now, you will get a Consultancy Template that you can import with just a click. And we are in the process of releasing a couple of more very soon.
More Upcoming Features To Enhance Lead Generation & Funnel Building
Though lead generation is a big step, we are not stopping here.
You will be excited to know that we have a few more huge features planned to take your funnel-building experience to the next level.
1. A/B Testing For Your Funnel Steps
As you read this article, we are in the process of developing one of the most important marketing features, the A/B Split Testing.
That's right. You will be able to A/B Test each of your steps to determine what works best. This will allow you to make multiple versions of the same step page, distribute traffic as per your choice, and determine a winner based on conversion or traffic.
Apply For The Beta Testing Of "A/B Testing" Feature
Right now, we are collecting applications for beta testers to help us test this feature when it's ready. If you are interested in beta testing our A/B Testing Feature, then reach us in our email and let us know your Name, your Website URL, and what page builder you use.
Then, when our feature is ready, we will reach out to you.
2. More Useful Optin Form Fields For Meaningful Lead Collection
The more details you have, the more potential a lead becomes to help you plan successful campaigns.
And that is why we are working on improving the opt-in form so that you can collect more useful data from your potential leads.
We will be including more fields such as website, date of birth, additional notes, and a simple input text.
*If you have suggestions on what fields you want us to include, please let us know in the ideas section of our roadmap. Drop your idea now.
3. Hybrid Funnels With Both Lead Generation & Sales Campaigns
Down the line, we will be heading towards creating complete funnels that includes both lead generation and sales funnels.
So basically, your funnel will include an initial landing page to collect leads, followed by a sales page for your product or service. And then the rest of the funnel journey (checkout > upsell/downsells > thank you).
Once you collect a lead, if he/she doesn't convert to the sales page, you can always run email automation campaigns to try and convert them later.
This is something that is coming up in the future.
Start Conducting Lead Generation With WPFunnels Now!
Well, if you have been waiting to use WPFunnels for lead generation, then go ahead and get the plugin to build your own lead gen funnels in WordPress.
Start collecting more leads and plan successful sales funnels to increase your revenue.
---
Read these amazing guides to plan the right Lead Generation funnels for your business:

– How To Boost Your Lead Generation Process