2022 was an amazing year for Team WPFunnels. Throughout the year, we kept on improving our tool to make it useful for people in more and more industries.
The main highlights were the release of some of our best features:
A/B Split Testing
LMS Funnel Addon
Dynamic Funnels for WooCommerce
Opt-in Form for Lead Generation
Custom Step for Hybrid Funnels
Plus, we had several other important improvements made to create a better UX.
Now, you probably already know this. One of our goals with WPFunnels was to give users access to the tools they needed to create funnels effortlessly.
However, since the release, we have received hundreds of requests for integration with email automation tools. This was a clear sign that our users were facing constraints when trying to create an automated funnel workflow that was time-saving and not complex.
That is why our team has decided to build a tool that will power up the funnel-building process with email marketing automation.
But this brought up the question, "what good could 'just another email automation tool' do for our users? Why would you change your current tool?"
And so, it became quite a challenge.
The Hunt For The Best Solution
While planning this new tool, we all agreed that whatever solution we may come up with,
It has to be super easy to use and less complicated to learn,
It should have all the typical features that are expected in an email automation tool, and
This plugin must help improve the funnel-building experience of our users.
And, of course, we have to make it useful for WordPress & WooCommerce users.
Initially, we did plan an automation tool that serves all of the above as a standalone plugin. The idea was users could create the funnel pages with WPFunnels and send the buyer's data to our new automation plugin. Then with this tool, they could run email campaigns or set up automation flows.
This all seemed very normal. But we wanted to create something better. Something that would remove the barrier of using two different tools to plan a complete funnel journey.
A New Vision From A Great Inspiration
Looking back at our goal with WPFunnels, we remembered our initial inspiration behind creating a visual funnel builder – Funnelytics.
Funnelytics lets you visually plan the whole funnel journey, including the funnel pages, automation triggers, and email campaigns on the same canvas. But sadly, you can only "plan" them. The funnel itself is not functional.
With WPFunnels, we managed to offer a solution where you can visually plan the funnel pages while creating a functional funnel flow. But the email automation part wasn't there.
That's when a brilliant vision came to life.
"What if you could not only plan the journey of your funnel pages but also plan and execute email automation campaigns, event triggers, and lead nurturing steps right on the visual canvas? And that it would be functional?"
This made so much sense because
It was a solution that never existed until today.
This would make planning and executing funnels so much easier.
You would no longer need to plan funnel pages and email flows on multiple tools.
And most importantly, it would save a huge amount of time & money.
This became our new goal.
Bringing Our Vision To Life
For 6 months, we went back and forth with many ideas and finally landed on a brilliant solution.
The idea was to create an email automation tool that would not only work as a typical email client but also have a direct integration with WPFunnels so that you can create automated email flows for your funnel pages right on the visual canvas.
And thanks to the struggle and hard work of the whole team, we finally came up with Mail Mint.
No, it's not just another email marketing tool. It's a plugin that will change how you knew funnel building in WordPress till now.
While you can use Mail Mint easily for email campaigns and automation for your WordPress site & WooCommerce store, its direct integration with WPFunnels will mean you will no longer need to scribble a funnel plan on paper or plan pages & email flows on multiple tools.
In fact, you won't even have to leave your WordPress dashboard.
Effortless Email Marketing Automation For Your Marketing Funnels – Mail Mint
Mail Mint is the newest email marketing automation plugin that will help you optimize your marketing campaigns with cluttered-free and easy leads management, targeted email campaigns, and simplified automation flows.
If you love creating funnels and running email marketing campaigns, then Mail Mint will make your life a lot easier.
Easiest Contact & Lead Management
Have unlimited contacts in your email list?
No worries. Organizing and managing leads have never been easier. The Clutter-Free UI of Mail Mint lets you control your contacts list however you want.
You get,
Hassle-Free Import Options [CSV, Raw Data & WordPress Users]
Manage your WooCommerce, and EDD clients
Group Your Contacts Using Lists & Tags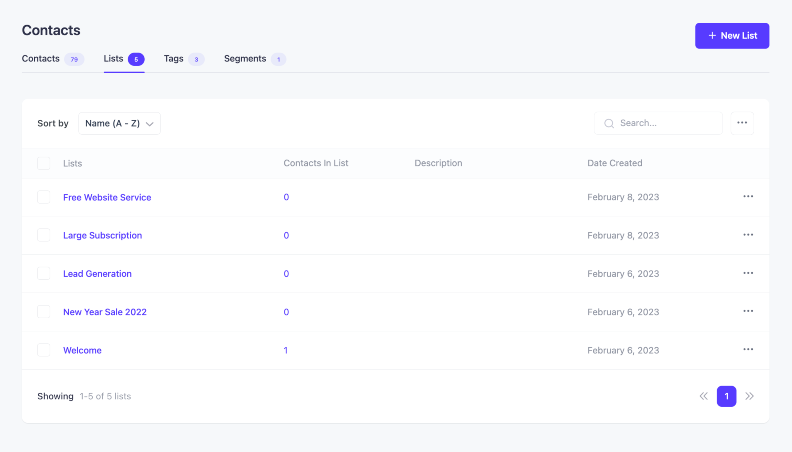 Dynamic Segmentation
If you want to send targeted email campaigns to targeted leads then Dynamic Segmentation can help you extensively.
It will let you create specific segments based on customer information, preferences, and other relevant data.
You'll be able to choose the best lead list for your upcoming email marketing campaign, which will help you get better outcomes and higher conversion.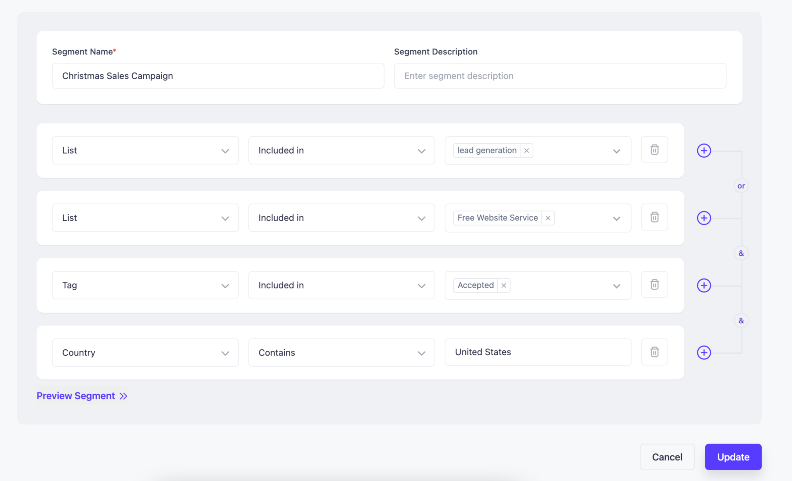 Strategic Email Sequence Campaigns
You can arrange or send email sequences with predetermined delays in and other than regular emails.
When you want to run well-planned promotional efforts, such as launch campaigns, webinar funnels, lead conversion campaigns, or even seasonal campaigns, etc, this will be extremely beneficial.
The best part is that you can to create campaigns and launch them from a single platform.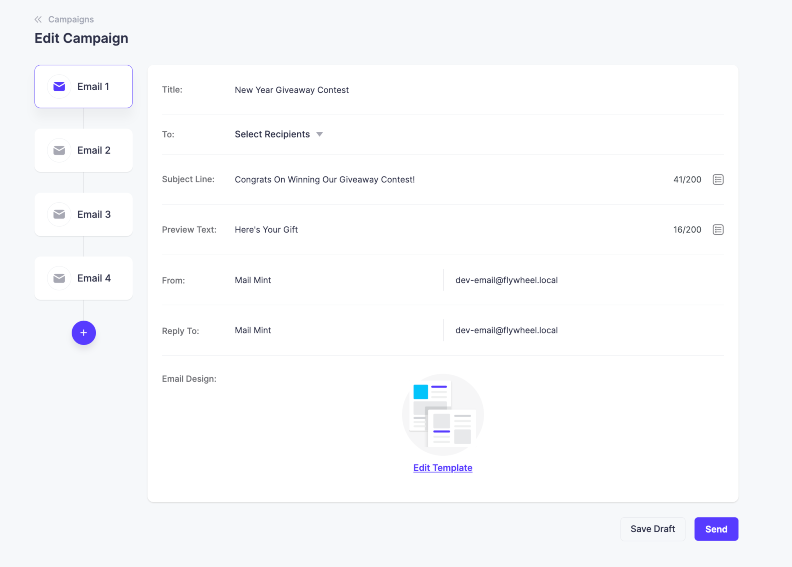 Advanced Email Builders & Ready-to-use Email Templates
Mail Mint comes with one of the most simplified email builders you have ever used for running email campaigns.
With the use of drag-and-drop blocks and complete design flexibility, Mail Mint's sophisticated email builder enables you to create eye-catching emails that stand out in your users' inboxes.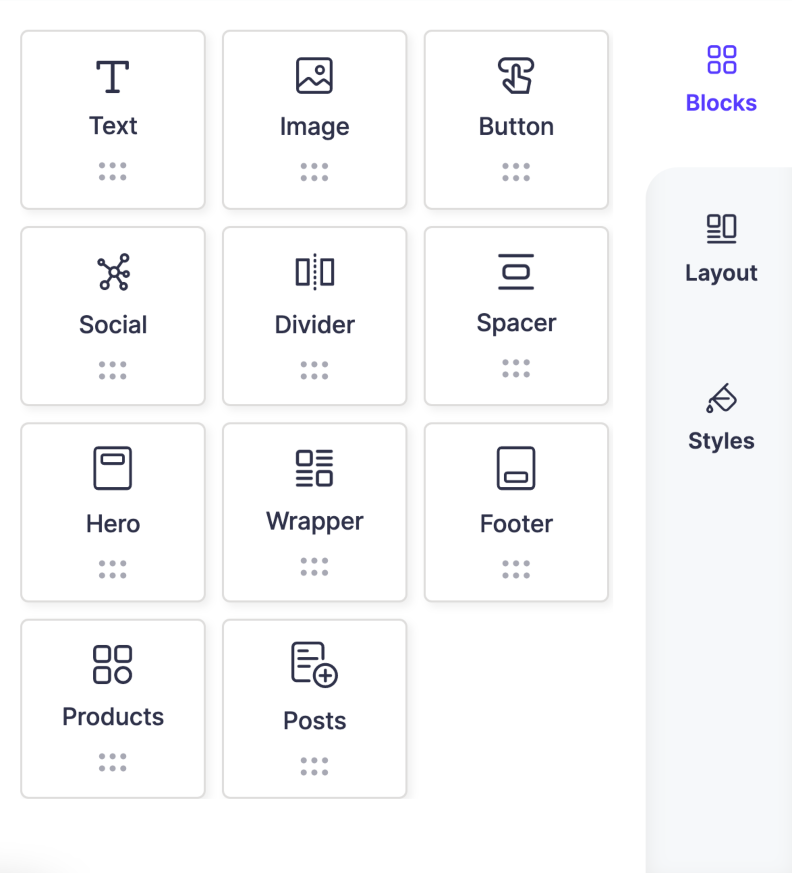 Additionally, you'll have access to various high-converting email templates that you can import with just a click and start finalizing the campaign, to save you time.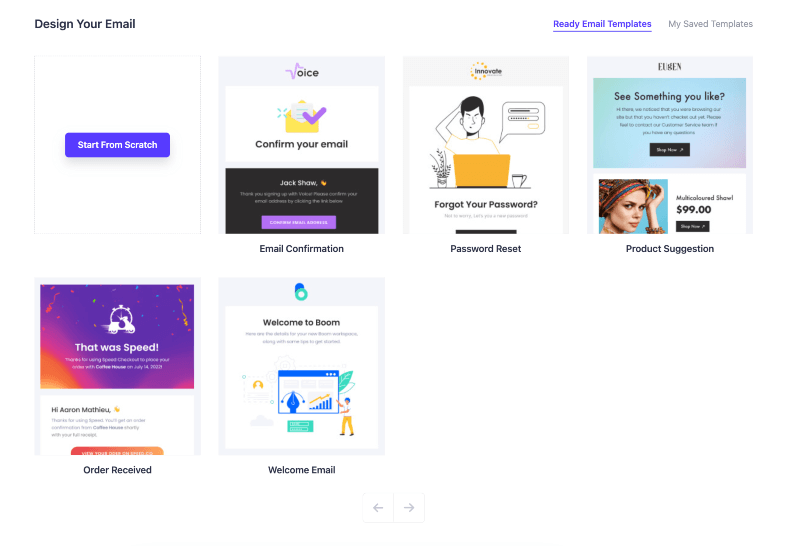 Custom Lead Generation Forms
Our Drag and Drop form builder lets you gather targeted leads from anywhere on your websites.
But it's more than just an Opt-In form.
You will be able to embed our lead forms on different pages or show them as pop-ups, fly-ins, or top/bottom bars wherever you want on your website.
You will have complete control over the layout and the location where your forms will be displayed.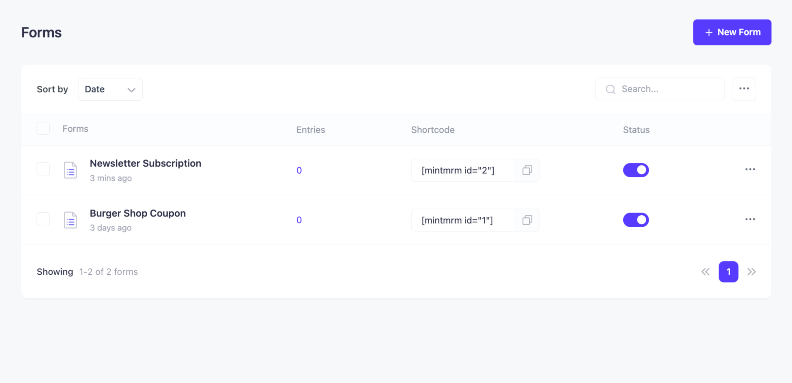 Simplified Automation Flows
Visual Workflows are always easy to understand and best for planning and designing. One of the best parts of Mail Mint is that you get visual automation workflows for your email marketing campaigns.
So you can plan visually how exactly you want your campaigns to run and set useful automation workflows depending on particular actions or events with ease.
You can set up sales and lead generation campaigns and even basic onboarding emails efficiently with the automation feature to save your time and efficiency.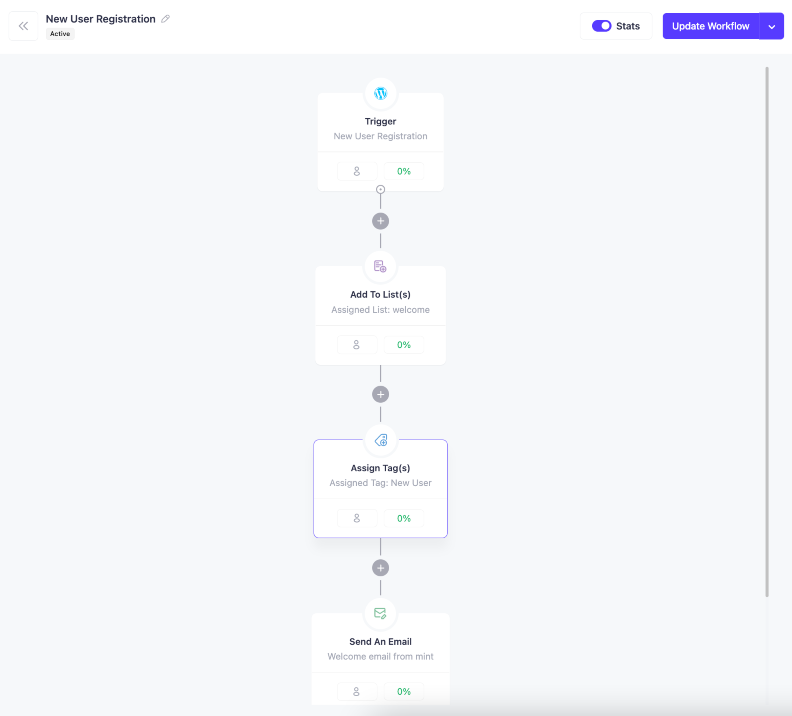 The Most Unique Feature You Don't Want To Miss
The Visual Canvas To Plan Funnel Pages & Email Automation Flows In One Place
[Coming Soon Next Week]
Even if Mail Mint is a brilliant tool on its own, you will love to know that we brought the most unique feature to take your funnel-building experience to the next level!
Since the beginning, our goal has been to make email marketing easy for you. And in about a week, we are about to launch a special integration with WPFunnels so that you can build your funnel journey – including the funnel pages and email automation flows – in a single visual canvas!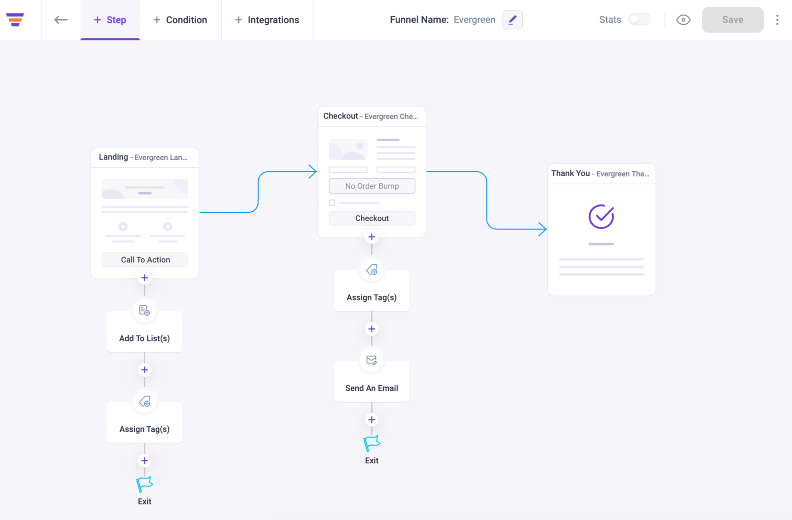 You no longer have to jump between multiple tools to plan email marketing campaigns for your funnels. Simply create your funnel journey with WPFunnels. And then set up the email automaton flows on the same visual canvas! It's really something that you have never seen before.
Stay tuned for this amazing feature next week!
Integration With Popular Plugins
Mail Mint has direct integrations with WordPress, WooCommerce, and Easy Digital Downloads.
So it's super easy for you to quickly import users and customers into contacts and set up automation flows to execute all the standard or customized email campaigns you want to run.
Additionally, it integrates with Gravity Forms so that after data is submitted, it is added to Mail Mint and you can start automation workflows.
This will remove all obstacles and make it simple for you to start using Mail Mint.
Real-Time Analytics
Real-time Analytics are presented for every action your users take in Mail Mint, allowing you to improve your campaigns and make data-driven decisions.
You'll be able to see an overview of form entries, email campaign success, automation activities, and lead growth rate will be provided.
On top of that, you will receive more precise information about click rate, device usage, activity distribution over time, etc.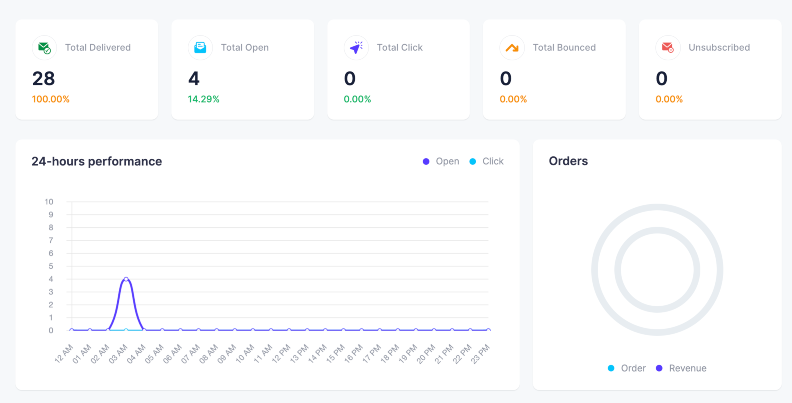 What's Next With Mail Mint?
The next step for Mail Mint is to develop it into the go-to email marketing automation tool on WordPress.
Immediately next, we will work on important features such
Conditional Automation flows
Abandoned Cart Recovery automation
Automation recipes
Tons of conversion-optimized email templates
Integration with popular form builders
If you have any suggestions, feel free to add your ideas here:
If you haven't already, get Mail Mint Pro today and power up your next funnel campaign with email marketing automation.