Writing persuasive email copies is one of the most difficult skills to learn. But, with AI, it's now easier than ever to write compelling email subject lines and email copies.
And today, we are excited to announce one of the most exciting features for Mail Mint that you will love!
Mail Mint + ChatGPT – to power up your email campaigns with AI.
That's right. You can now easily generate conversion-optimized email copies within Mail Mint in an instant using AI. No more writing emails on your own; simply instruct your new AI writing assistant with what message you want to convey, and get well-written subject lines & email copies in seconds.
Let us look at how it works.
Using AI For Your Email Campaigns On Mail Mint
Right now, the most trusted AI content generator you can think of is ChatGPT. In fact, it is second to none when it comes to generating email copies using AI. So, it was a no-brainer that we had to integrate Mail Mint and ChatGPT.
To use this integration, you first need to connect Mail Mint with your Open AI account. Once you do, you will be able to start using AI to generate your email content in just a click.
Generate Email Subject Lines That Stand Out In The Inbox Using AI
The first challenge when setting up email campaigns is the subject line. It is the most important part of your campaign because if you do not have a good subject line, people will not read your emails – a well-written email subject line that piques the interest of your prospects will ensure higher open rates.
With Mail Mint's AI-powered writing assistant, you can now generate catchy subject lines that will stand out in your customer's inbox.
Simply instruct ChatGPT on what message you want to convey with your email subject line, and you will get several well-written subject lines generated for you in a few seconds.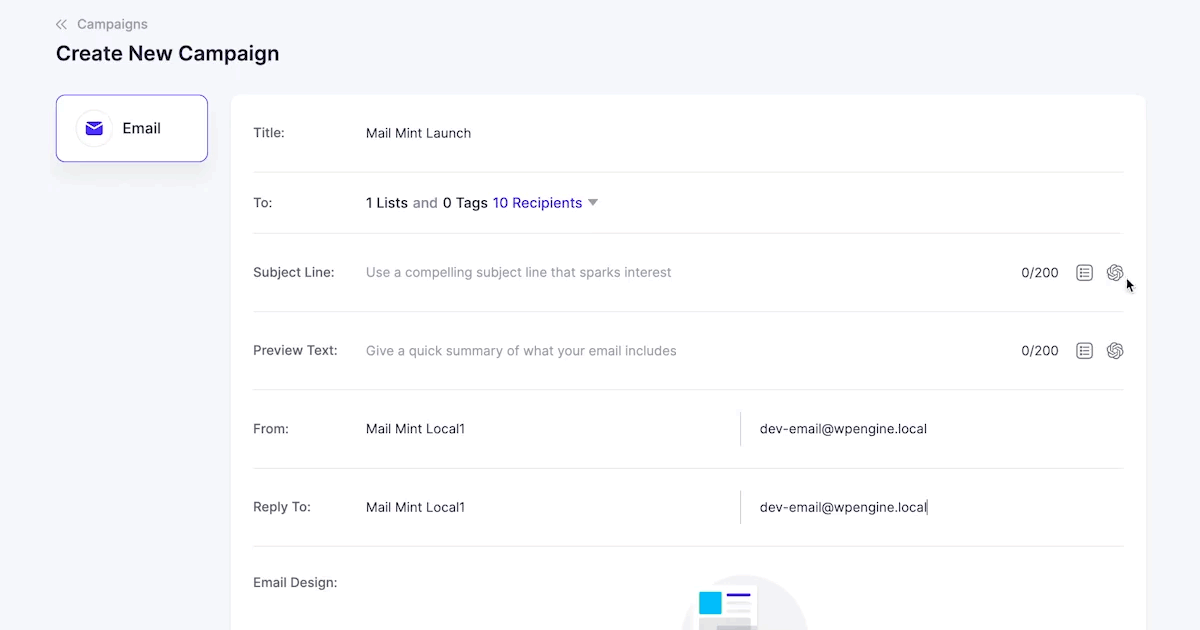 Choose the best one and insert it into the campaign with a click.
Write Persuasive Emails Copies In An Instant Using AI
Just as the subject line is important, it is also crucial to write a compelling email copy that conveys the right message while keeping the reader interested in your email.
And this is something that ChatGPT is really good at if you can provide the right instructions.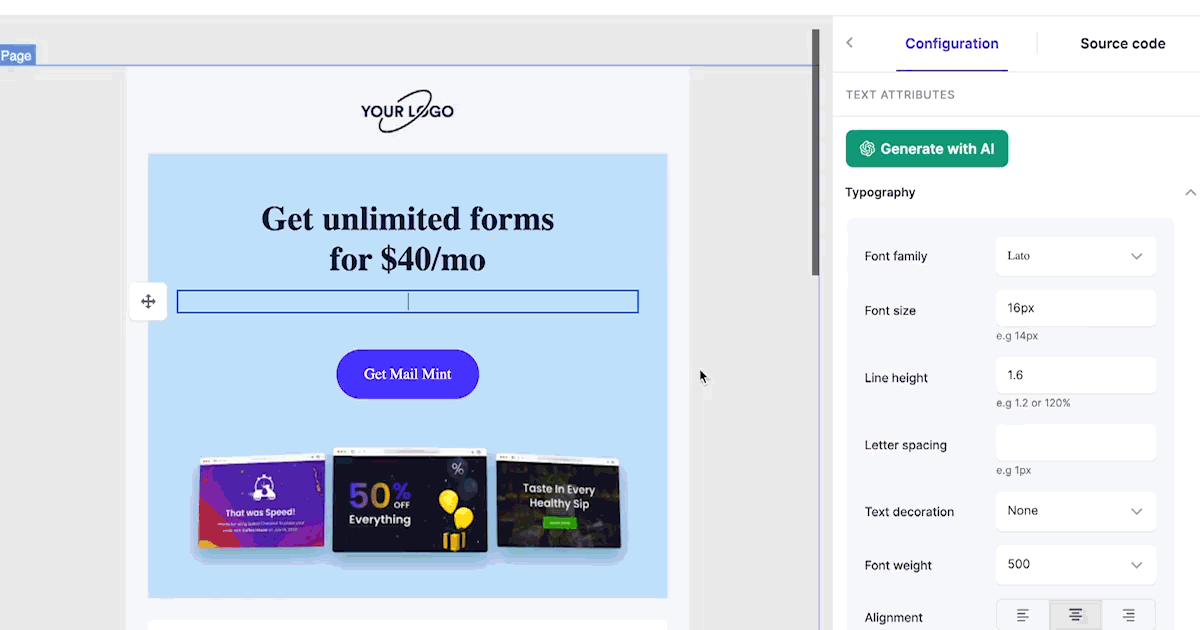 Again, once you generate the copy, you can use it in your email body with just a click.
Use AI For Any Email Campaigns in Mail Mint
Apart from having such a brilliant integration, you can use it on any email campaigns you run on Mail Mint, whether for Regular Email Campaigns, Email Sequences, or Automation Emails.
So basically, you are getting an all-out AI solution for your email marketing automation campaigns.
What's Next?
AI integration is definitely one of the best features we released, but it's not the last. We have several exciting features lined up for you in the coming weeks.
Conditional automation based on "email opened" and "link clicked" actions
Import Contacts from MailChimp to Mail Mint
Abandoned Cart Recovery automation
FluentForms integration
reCAPTCHA integration for lead forms
More will be decided based on feature demand by users on our RoadMap.
Start Boosting Your Email Campaigns With AI Now
Now, you have no more excuses to start running email marketing campaigns, thanks to AI.
It will surely save you more time and help you reach your marketing goals more effectively.
Go ahead and create your next Mail Mint email campaign with AI!
And if you haven't already, get Mail Mint now!