Today, we are excited to inform you that Mail Mint is now compatible with Tutor LMS!
This means you can now manage your courses with Tutor LMS and then use Mail Mint to set up email automation flows and email campaigns for your students easily!
Plus, there are a few more exciting features we have released for you today.
Let us look at these more closely.
Mail Mint and Tutor LMS To Enhance Your Course Management
Tutor LMS is one of the best plugins out there to create and manage courses. Whether you are an instructor, trainer, or an education firm, Tutor LMS is the perfect tool for you to create and sell courses with ease.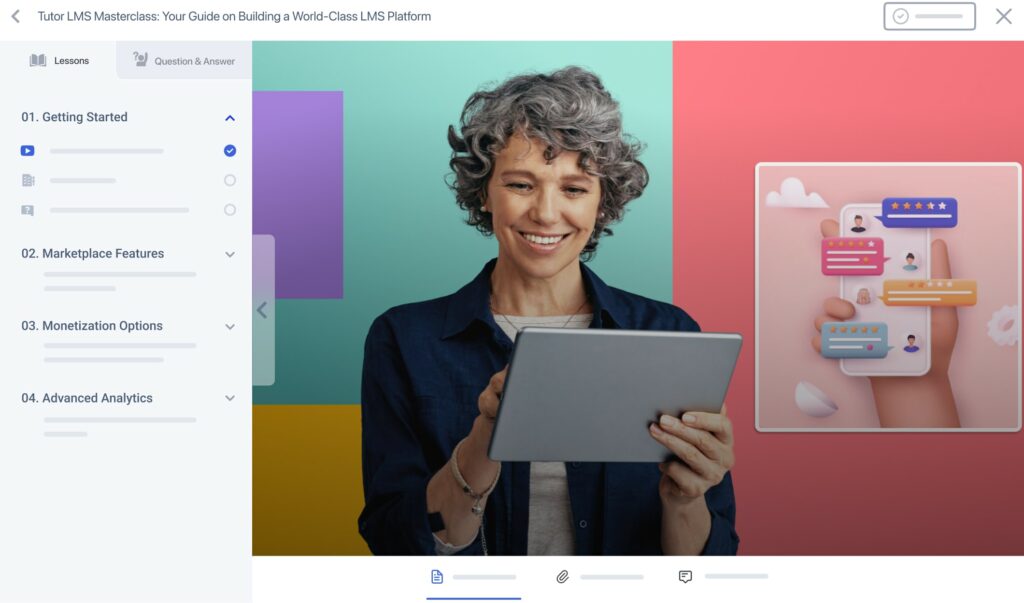 Last year, we announced the integration of WPFunnels with Tutor LMS so that you can create highly converting sales funnels for your courses. And now, you can use Mail Mint to start using email marketing automation to take your course business to the next level.
Mail Mint comes with 4 useful automation triggers dedicated to Tutor LMS: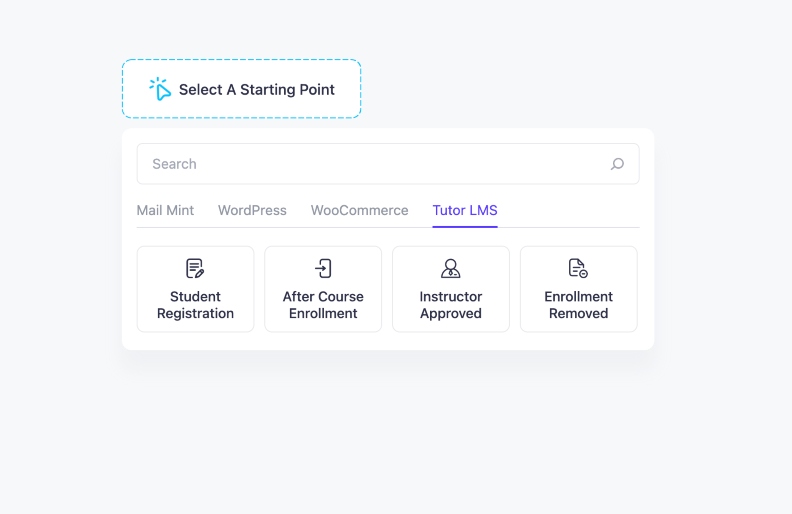 Student Registration
When a student registers to your site, this automation will be triggered, and you'll be able to promote your courses to them.
After Course Enrollment
Once a student enrolls in your course, trigger this automation to follow up with them.
Instructor Approved
Create a workflow for a newly approved instructor.
Enrollment Removed
Trigger an automation flow when you manually delete the enrollment of a student for a particular course.
Whenever these triggers are initiated, the contact will be added to Mail Mint's contact list. You may set up a workflow for them to assign specific lists & tags, set up email sequences, and trigger other useful actions.
Some Use Cases Of Mail Mint With Tutor LMS
You may actively use Mail Mint to increase the experience of your students & instructors and run well-planned email campaigns to nurture your students and sell more courses!
Collect & Manage Your Leads
A prime tactic for selling courses is to offer a free course to collect leads. And once you have leads, you can then get creative and run conversion-optimized email campaigns to convert these leads into enrolling in your paid courses. That's exactly what you can do with Mail Mint and Tutor LMS.
Nurture Your Students
Lead nurturing is always an important part of any course funnel. Once a student enrolls in a course, you may set up follow-up email sequences to engage with your students with a few valuable resources. This will help to keep your students warmed up for any new courses you may create for them later.
Offer Relevant Courses
If you are into creating courses for specific niches, then you may use the "After Course Enrollment" trigger to assign your students to specific lists and tags. You may then run targeted email campaigns to offer them more courses in the same niche that your students are more likely to enroll in.
Automate The Onboarding Of Instructors
Whenever an instructor signs up, you have to let him know the rules & regulations of your business and how they can contribute. Well, you can automate the usual process via onboarding emails for your new instructors using the trigger "Instructor Approved." Send him a few resources and guide him to get started in the most productive way easily.
There could be many more ways for you to enhance your course business with email marketing, and Mail Mint will help you make the process easier with this integration with Tutor LMS.
Special Discount on Tutor LMS Pro for WPFunnels & Mail Mint Users
If you are looking to get your hands on Tutor LMS Pro, then you will be glad to know that we have managed to work with team Themuum to get you a special 20% discount!
This is a special discount that is exclusively for WPFunnels & Mail Mint Users.
Simply use the coupon TutorLMS20 on any Tutor LMS Pro plan and claim your 20% discount!
More Exciting Features To Help You Grow Your Business
Apart from this direct integration with Tutor LMS, we are also excited to inform you about a few more amazing features that you will love.
1. Elementor Form Integration
You can now collect leads via Elementor Forms directly into Mail Mint's contact leads.
That's right. If you already have a wonderful page designed with Elementor and you do not want to replace its form with Mail Mint's, don't worry. Simply edit the page, and on the widget settings of your Elementor Form, you will be able to assign specific lists & tags where you want the contact to be added on Mail Mint.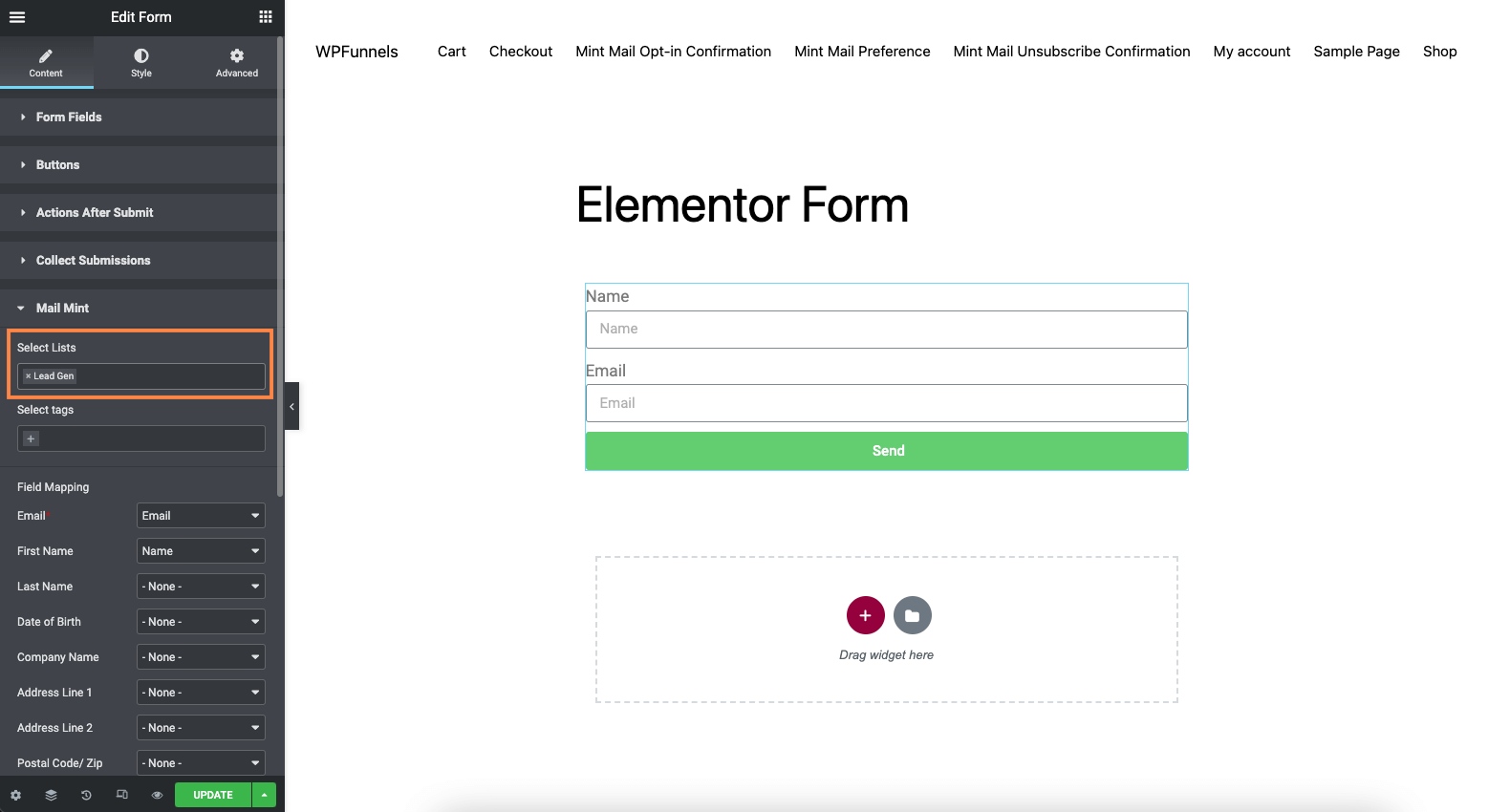 And that's it. Everyone who submits the form will be added to your contact list, and you can then run email campaigns, and automation flows as per your marketing plans.
2. JetForm Builder Integration For Automation
JetForm Builder is one of the best form builders out there, and now, you can collect leads into your Mail Mint contact list via forms created using JetForm Builder.
You will get 2 dedicated automation triggers: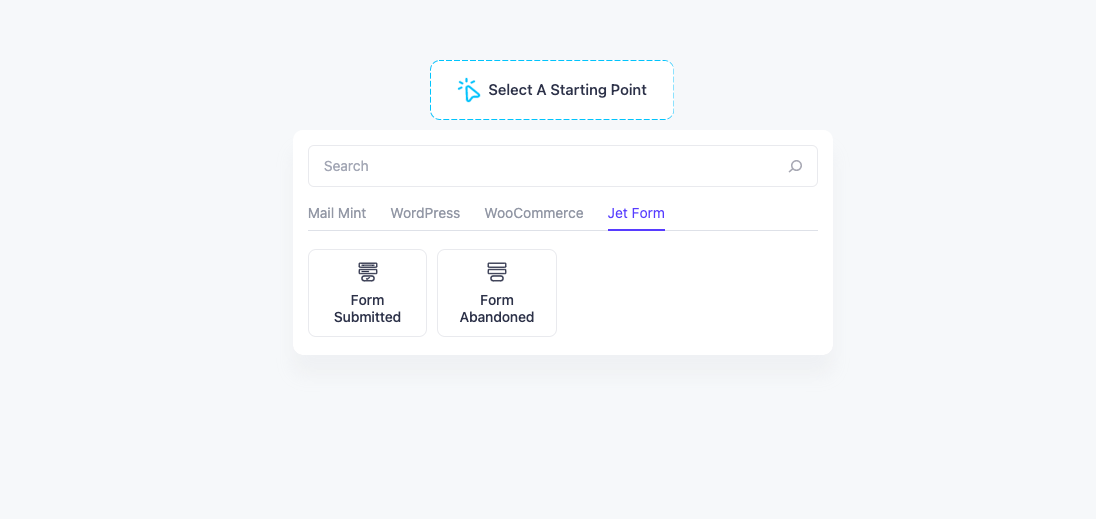 Form Submitted
Create an automation workflow when someone submits a certain form that you created using JetForm Builder.
Form Abandoned
When a person enters the email address into a form created using JetForm Builder but leaves without submitting the form, you can run an automation flow to reach out to them to close the deal.
These will help you ensure you have full control over your leads and help you avoid losing any leads.
3. Single Post & Single Product Block
Our email builder already has a few amazing blocks that you can drag and drop to customize your emails.
You can now use the Product block to display a single product preview in your emails. You can do the same for a single post using the Post block.
This will allow you to create meaningful email flows to run email funnels and meaningful lead-nurturing campaigns for your prospects.
4. Custom Fields Support When Importing Contacts via CSV
You may now import your contacts in bulk, including their custom data, and map them into custom fields within Mail Mint.
This will help you migrate your contacts on other tools to Mail Mint without losing any data.
What's Next?
You will be glad to know that more amazing features are on the way.
Immediately next, we are working on integration with Open AI to help you generate emails and subject lines via ChatGPT!
This will be another amazing addition to Mail Mint to make it easier for you to run email marketing automation campaigns.
Plus, we will work on more useful features, which include:
Automation For Specific courses on Tutor LMS
Conditional (If/else) action for automation
FluentForms Integration
Abandoned cart recovery automation flows
and many more.