Order bumps are one of the important strategies to increase the order value for your sales.
And now, you can use Multiple Order Bumps right on the Checkout Page!
Showing multiple order bump offers in the checkout allows you to add more value to your customer's shopping cart while bringing some extra amount for you.
So, while on checkout, your clients can choose to take multiple extra services or products from you without any extra acquisition cost!
Multiple Order Bumps In WPFunnels
In WPFunnels Pro, we have made it super easy to add as many order bump offers as you want.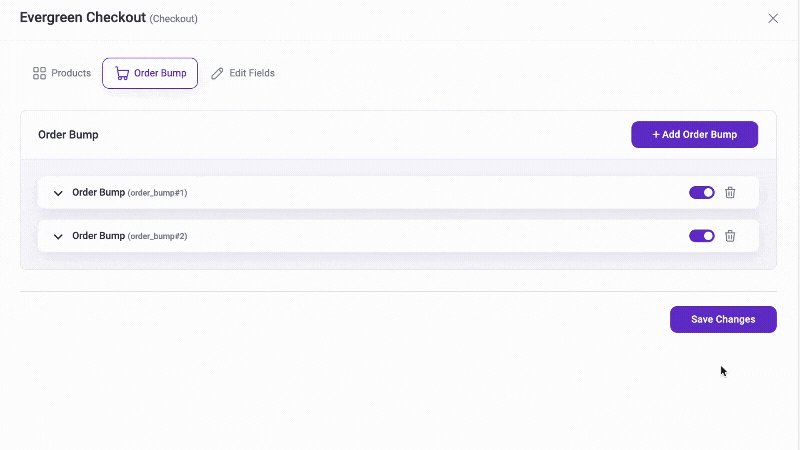 Let's look at a few examples.
1. Order Bump Offers for Info Products
Let's say you have a Graphic Design Masterclass PDF that people can buy.
During checkout, you can offer more such informative documents. Here's a visual view of it.
2. Order Bump Offers on E-Commerce Products
Multiple order bumps can be very effective when it comes to selling e-commerce products.
Following is an example where a person is about to purchase a Shoe and is offered Shoelaces, Insoles, and a Shoe polish as order bump offers at the checkout.
3. Service-based Products as Order Bump Offers
Suppose you are promoting a social media marketing plan. You can suggest them to take more services such as Brand page set up, and Post templates as order bump offer.
There are several other use cases.
Tips: It's exciting to make more offers, but make sure not to use too many order bumps at a time. Most sites make at max 2 to 3 offers for a product during checkout.
Also, try to make sure your offers are relevant.
What's Next With WPFunnels?
Well, WPFunnels has a lot in store for you next.
LearnDash and TutorLMS integration (with WooCommerce)
LearnDash integration without WooCommerce
MemberPress integration
Export/Import Funnels
And, a big news is coming tomorrow. So keep an eye on our Facebook Community!