When creating a sales funnel using WPFunnels, you can include 5 types of funnels steps:
Landing
Checkout
Upsell
Downsell
Thank You
In this guide, we will quickly learn how to add or remove a funnel step easily.
How To Add A Funnel Step
On the top left side of the funnel mapping canvas, you will find the option "+ Step."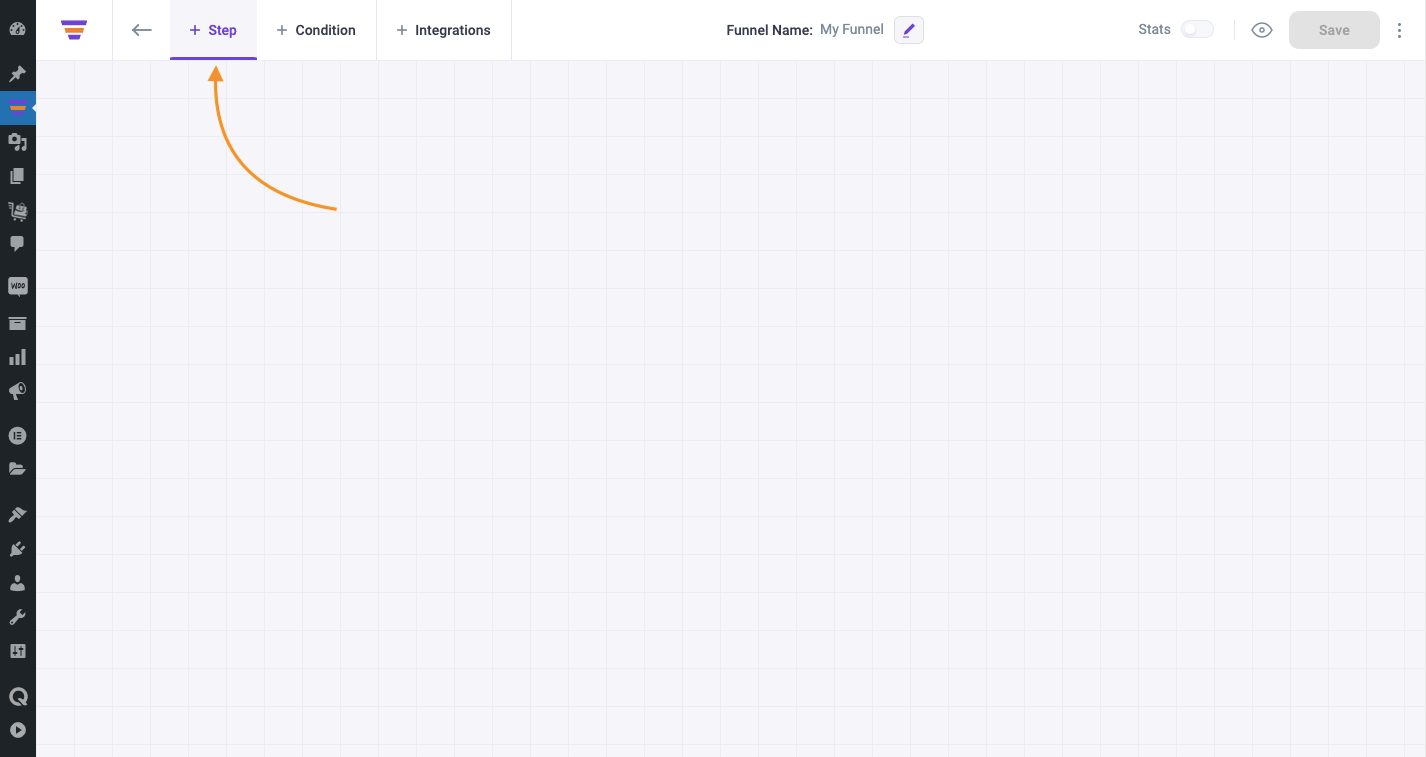 2. Click on "+ Step" and you will be taken to the step creation page.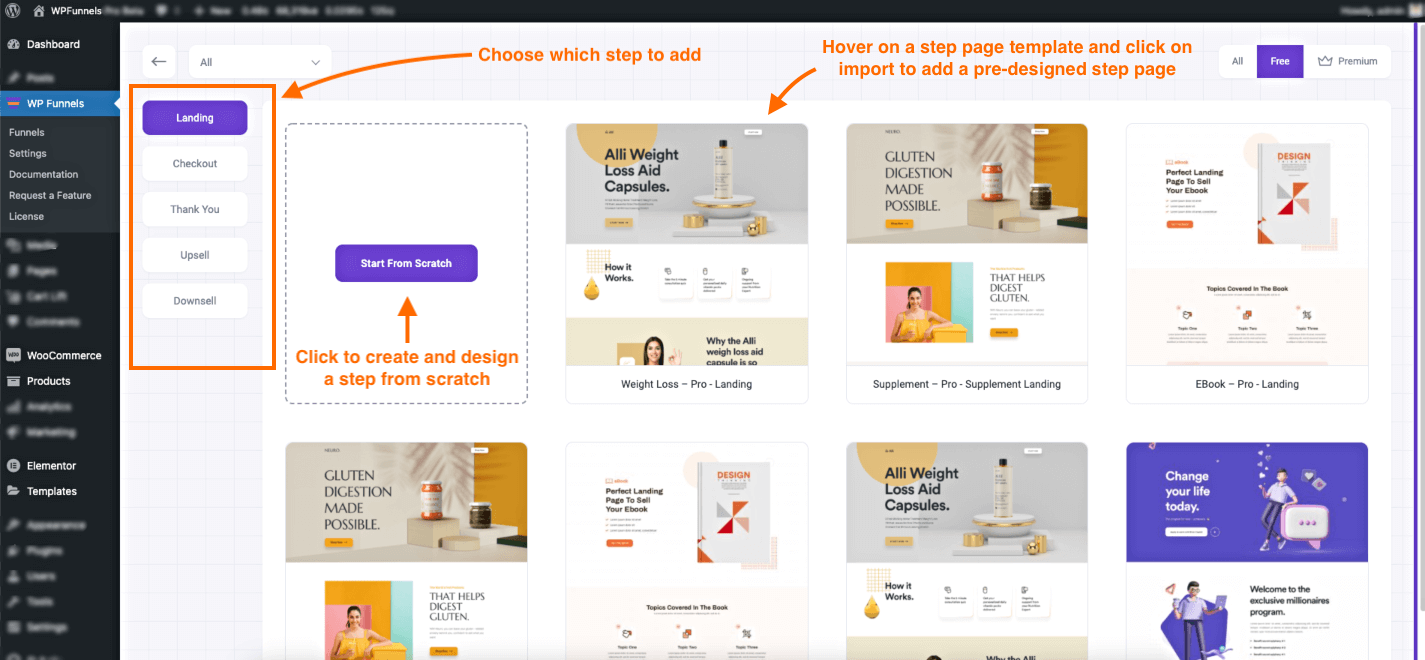 Here, you will get the option to choose what type of step you want to add. And for each step, you will be able to –
i. Create one from scratch (i.e. a step with a blank page), or
ii. Import a ready template for that step.
If you choose to create a step from scratch, you will be prompted to set the name of the step.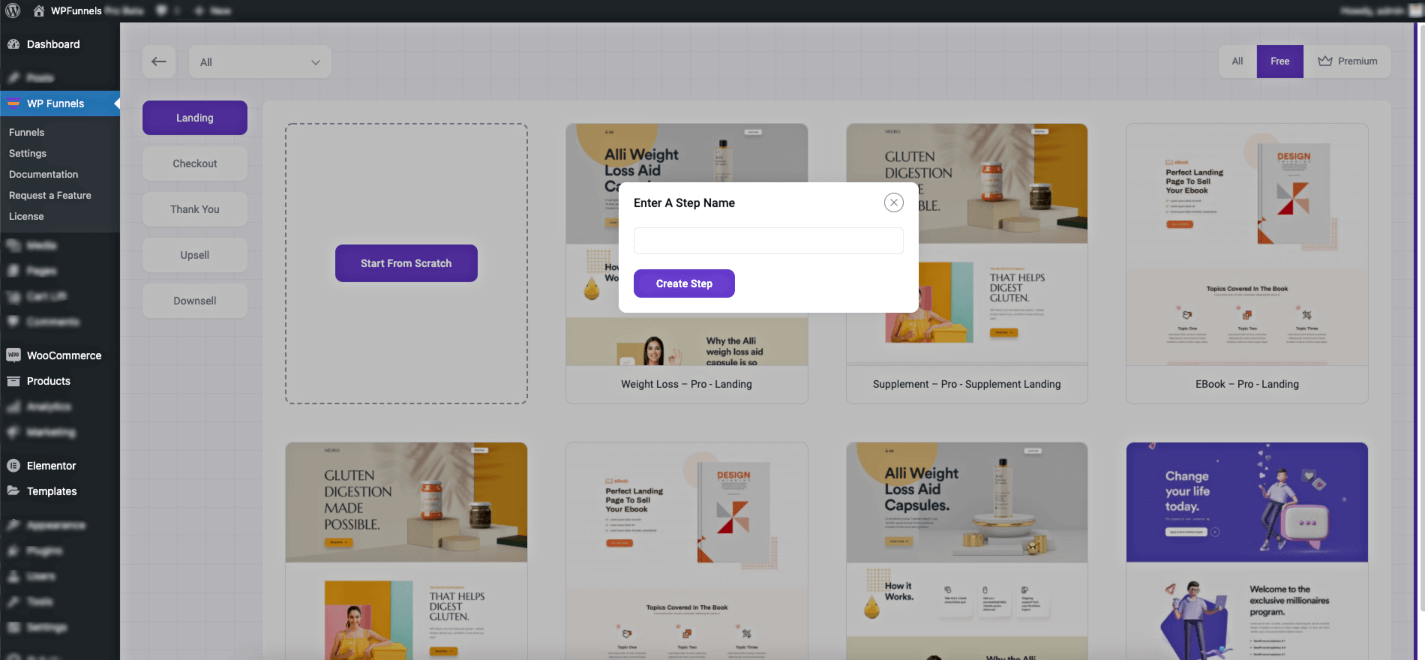 **When you import a template, the name will be preset. But you can change it on the canvas.
Whichever you choose to do, you will see that the step will be added to your funnel canvas.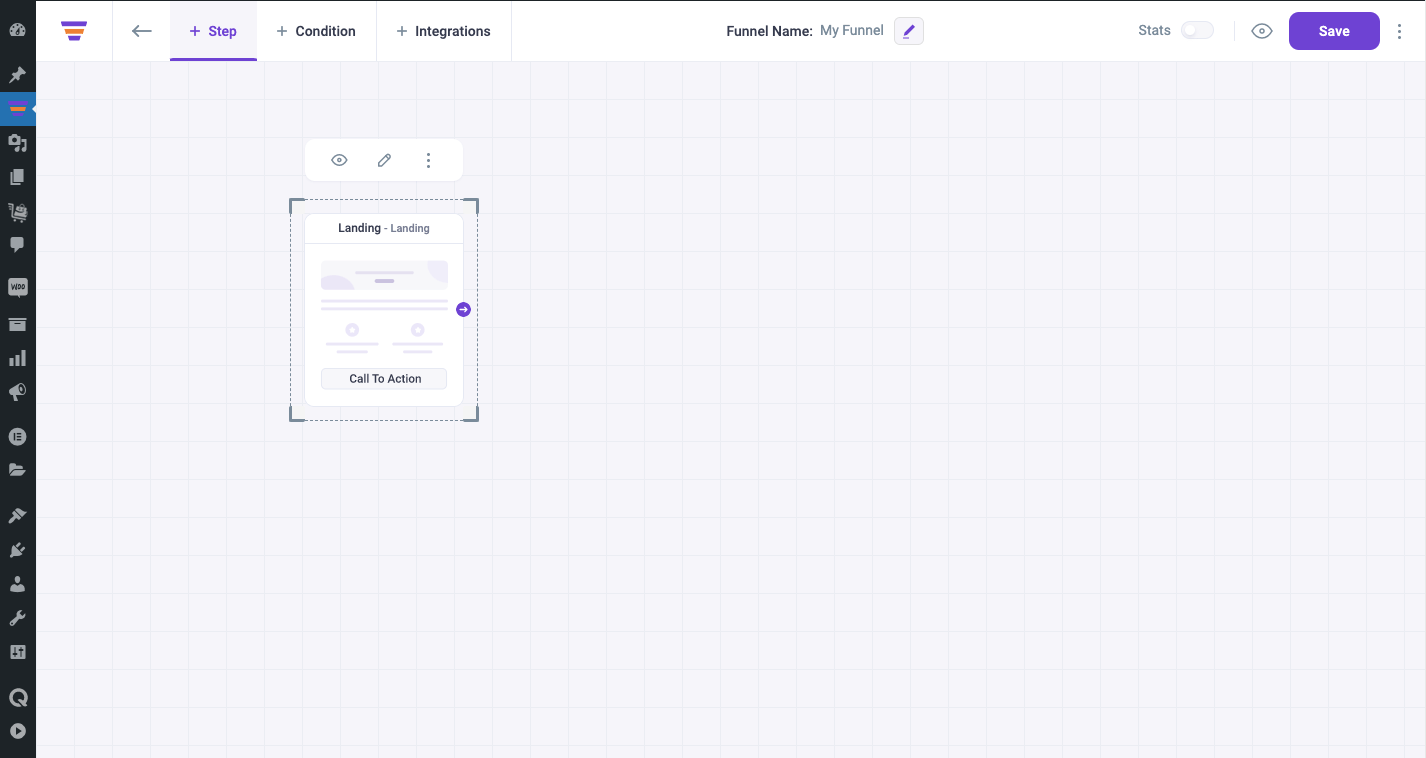 To change the name and slug of the step, simply select it and click on the Configure icon (i.e., 3 dots), and you will get the option to change the name, and set your preferred slug to that step.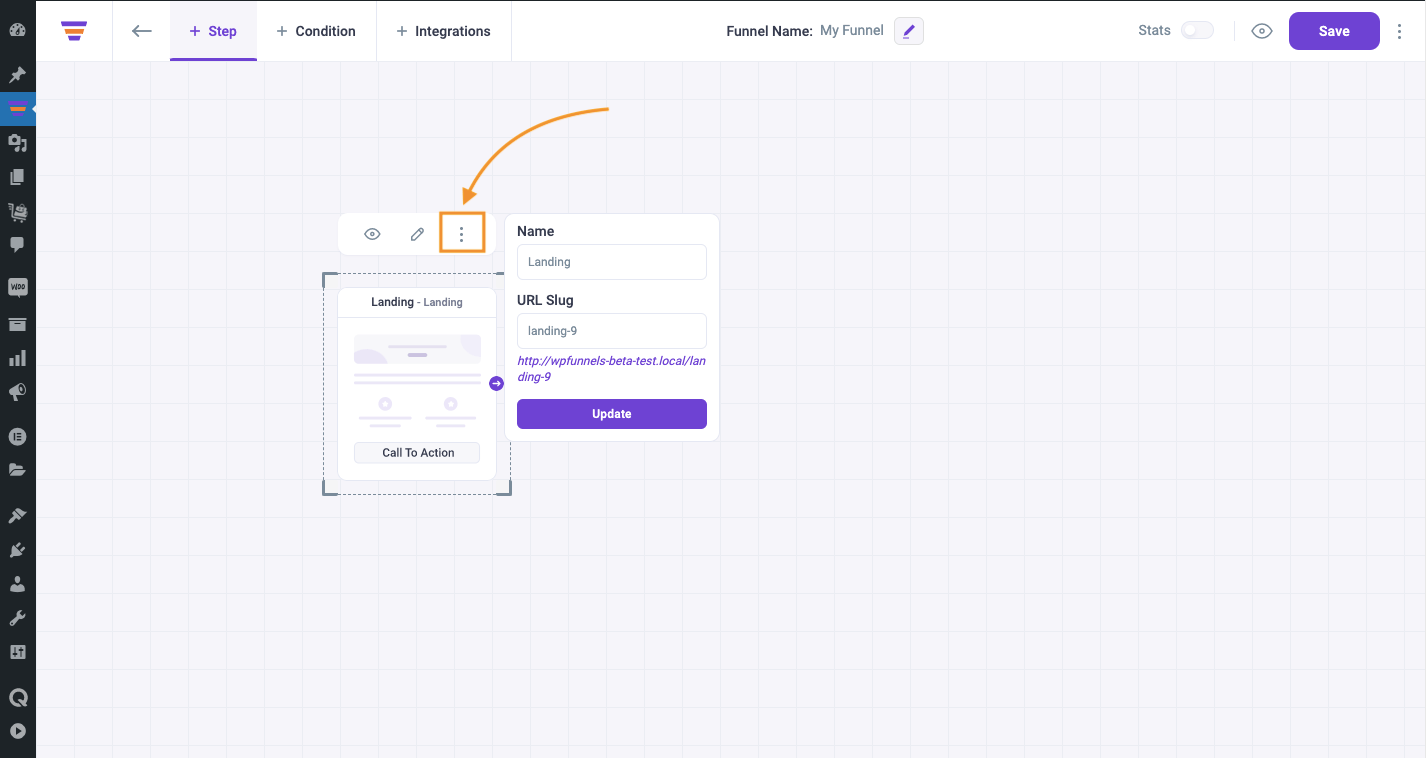 How To Remove A Step From Your Sales Funnel
To remove a step, select it and press "Delete" on your keyboard, or right-click on it to get the option to remove it.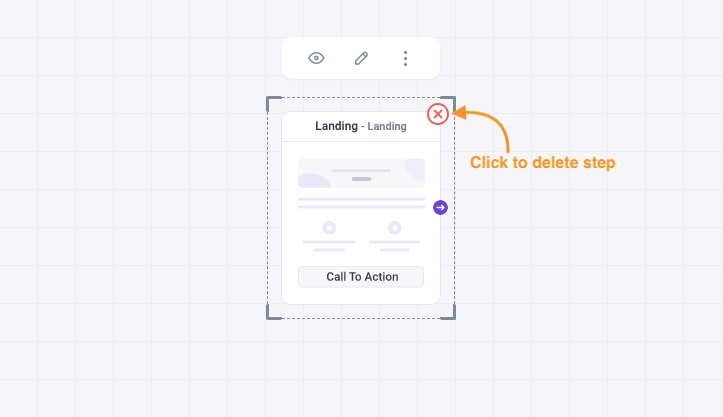 That's how simple it is to add or remove a step in your sales funnel.
Next, let us learn about all the available steps that you may add to your funnel.