With WPFunnels, you can easily create highly converting sales funnels real quick.
Today, you'll learn how to install and activate WPFunnels.
Install And Activate WPFunnels
Watch this video or follow the simple steps below to install and activate the free version of WPFunnels.
Go to your WordPress Dashboard > Plugins and click on the Add New button.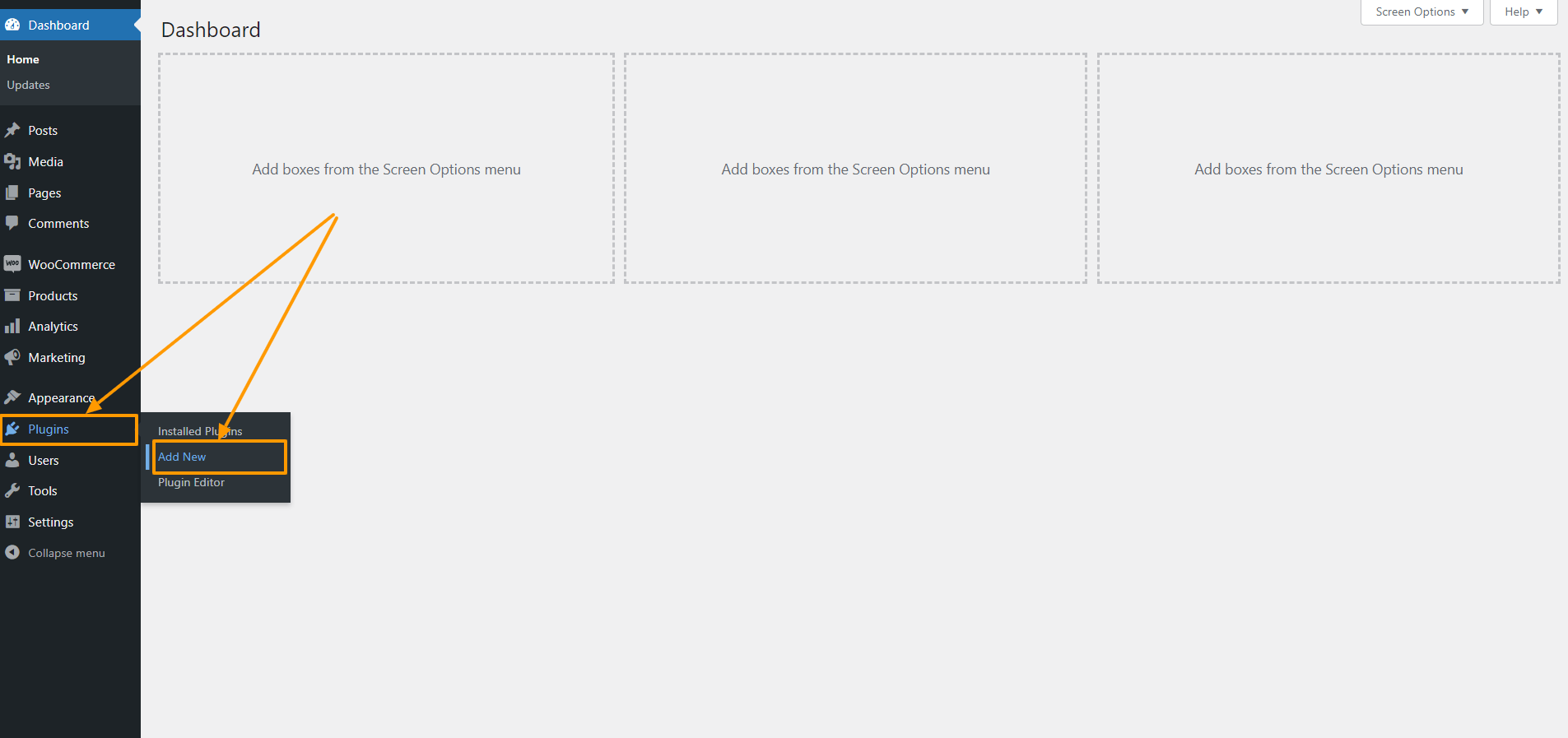 2. Search for 'wpfunnels' in the search bar and the plugin will appear in the results.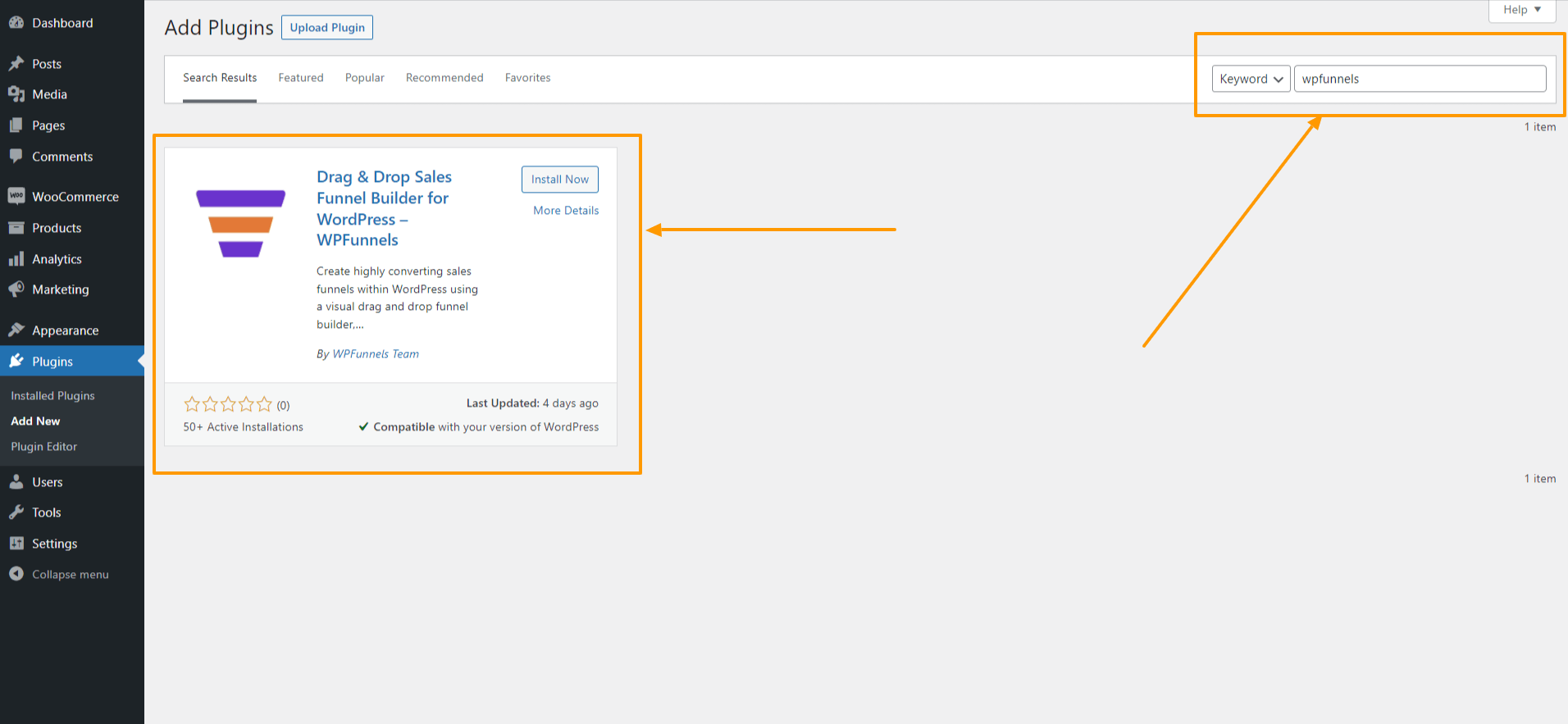 3. Click on the Install Now button and then Activate it.
4. Once the plugin is activated for the first time, it will take you through the WPFunnels Setup Wizard.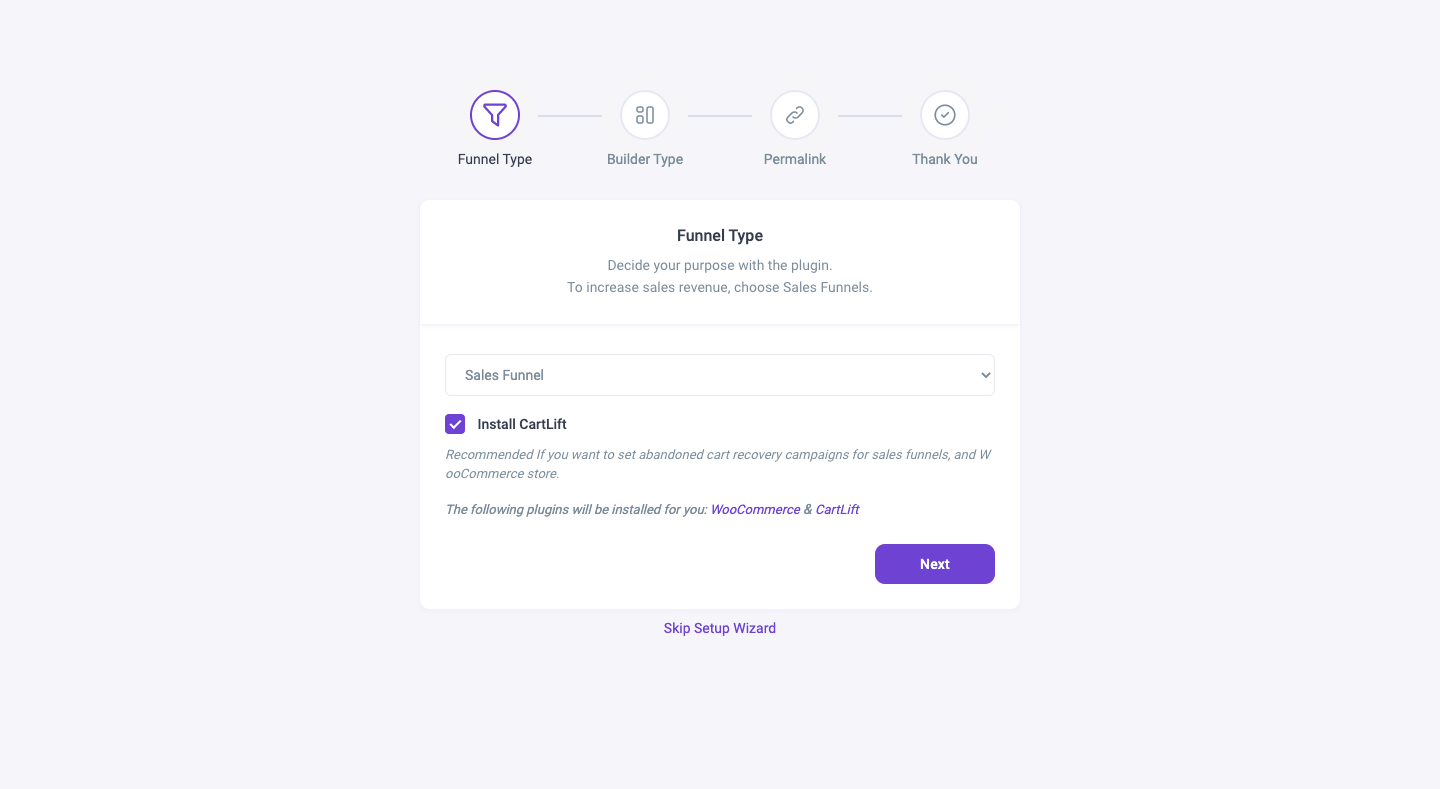 5. First, choose the Funnel Type and click on the Next button.
For now, we only have the sales funnel type which will allow you to create funnels using a Landing Page, Checkout page, order bump, upsell & downsell offers (Pro), and a Thank You page.
Very soon we will introduce the lead generation funnel and hybrid funnels, which will come as options in this step.
Once you click on the Next button, if you do not have WooCommerce on your site already, the setup wizard will run the installations for WooCommerce and Cart Lift (for abandoned cart recovery), and then take you to the next step.
6. Select your preferred Builder Type and click on Next.
Right now, WPFunnels is compatible with Elementor Page Builder and Gutenberg.
If you want to use Elementor to design the funnel step pages, then you will get respective widgets for funnel steps. Plus, you will also get several niche-specific funnel templates to choose from.
For Gutenberg, you will get dedicated blocks to create funnels on your own. And you can get ready templates that we created with the help of Qubely.
If you choose Elementor here, then clicking on the 'Next' button will install Elementor for you (if you do not have it already). And, if you choose Gutenberg, then Qubely will be installed for you.
Then you will be taken to the third step, where you can choose the permalink structure for your funnel steps.
7. Set The Permalink Structure For Funnel Pages here.
The best practice is to use the Funnel and Step Slug which will let you keep track of your funnels more easily.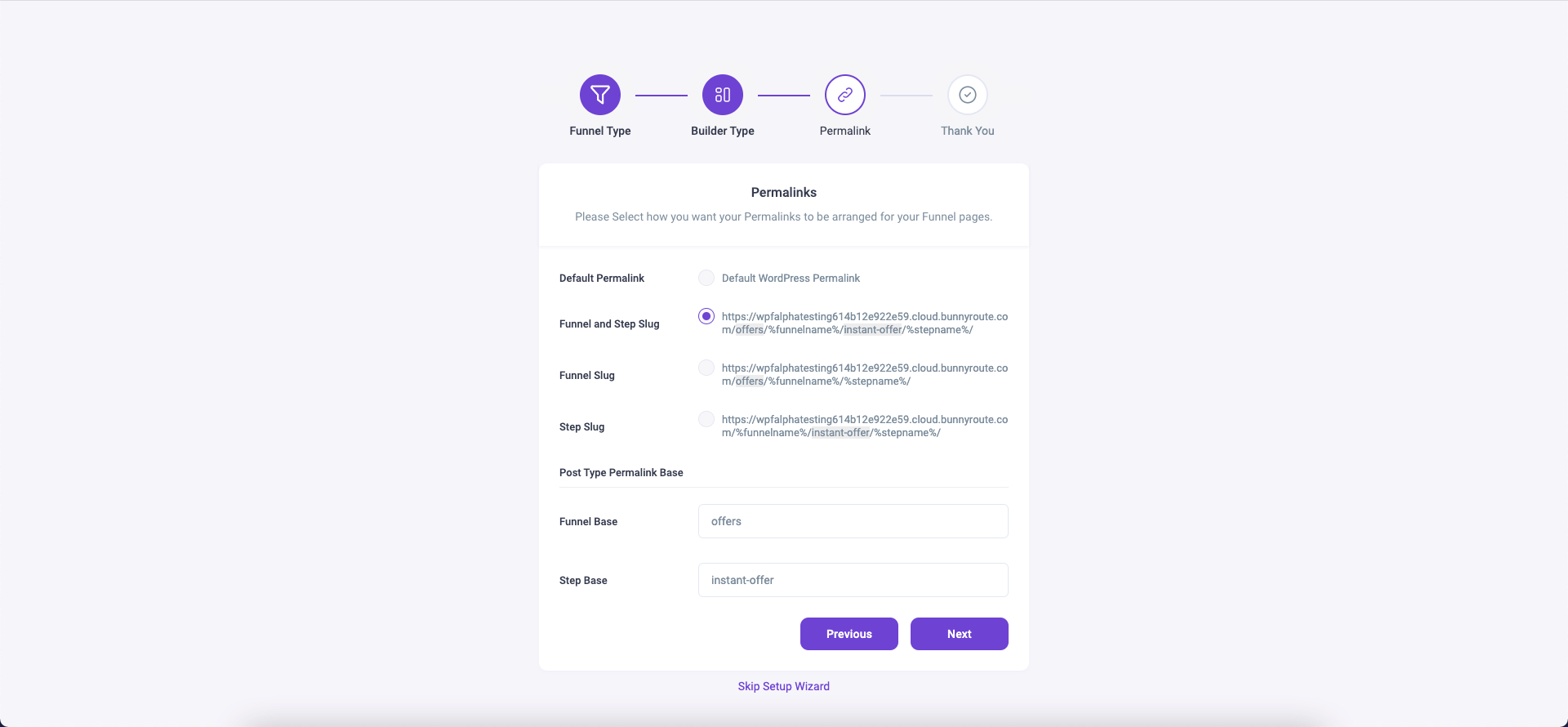 Then click on next. Now your plugin is successfully configured.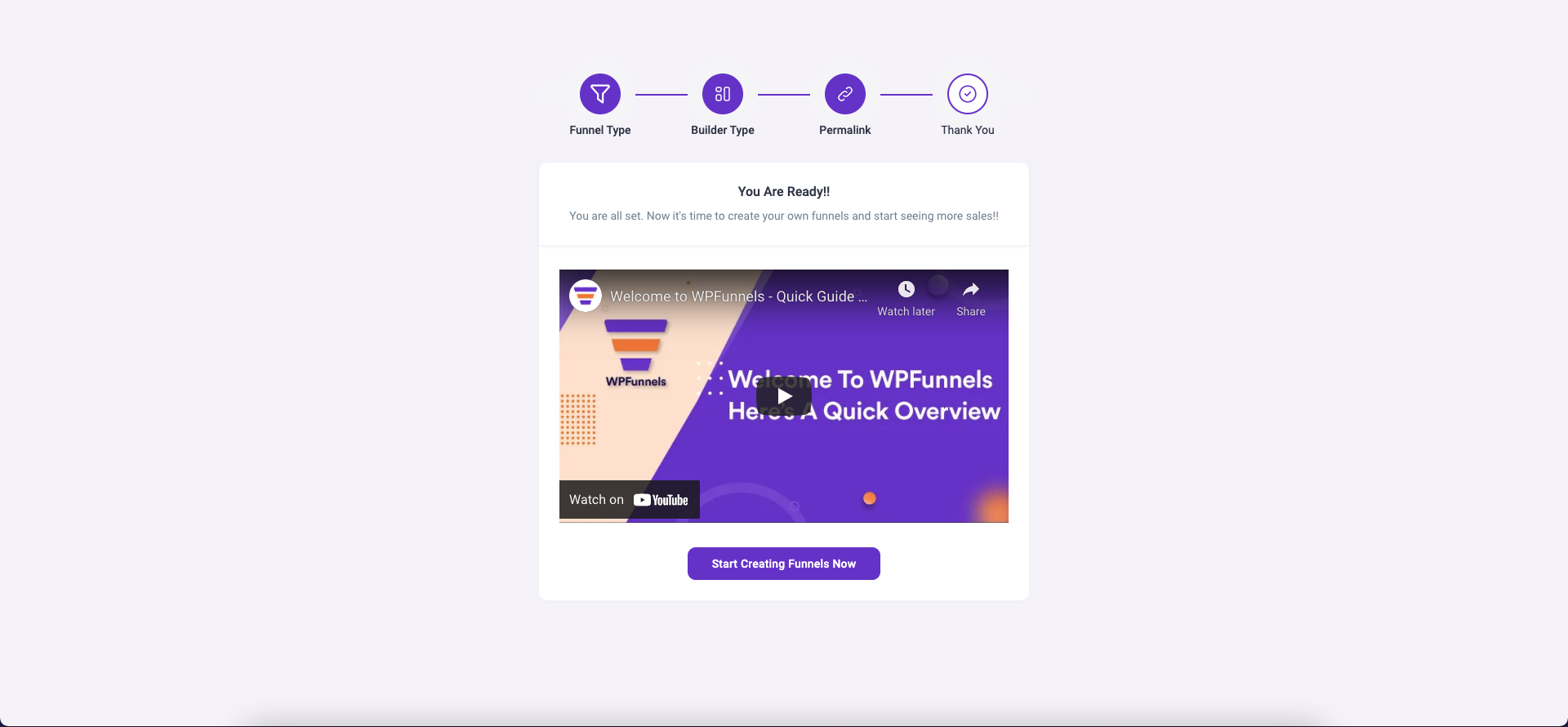 8. Next, watch this quick overview video to learn how to use the plugin and its features.
9. Once you have watched the video, click on 'Start Creating Funnels Now' and you will be redirected to the plugin dashboard.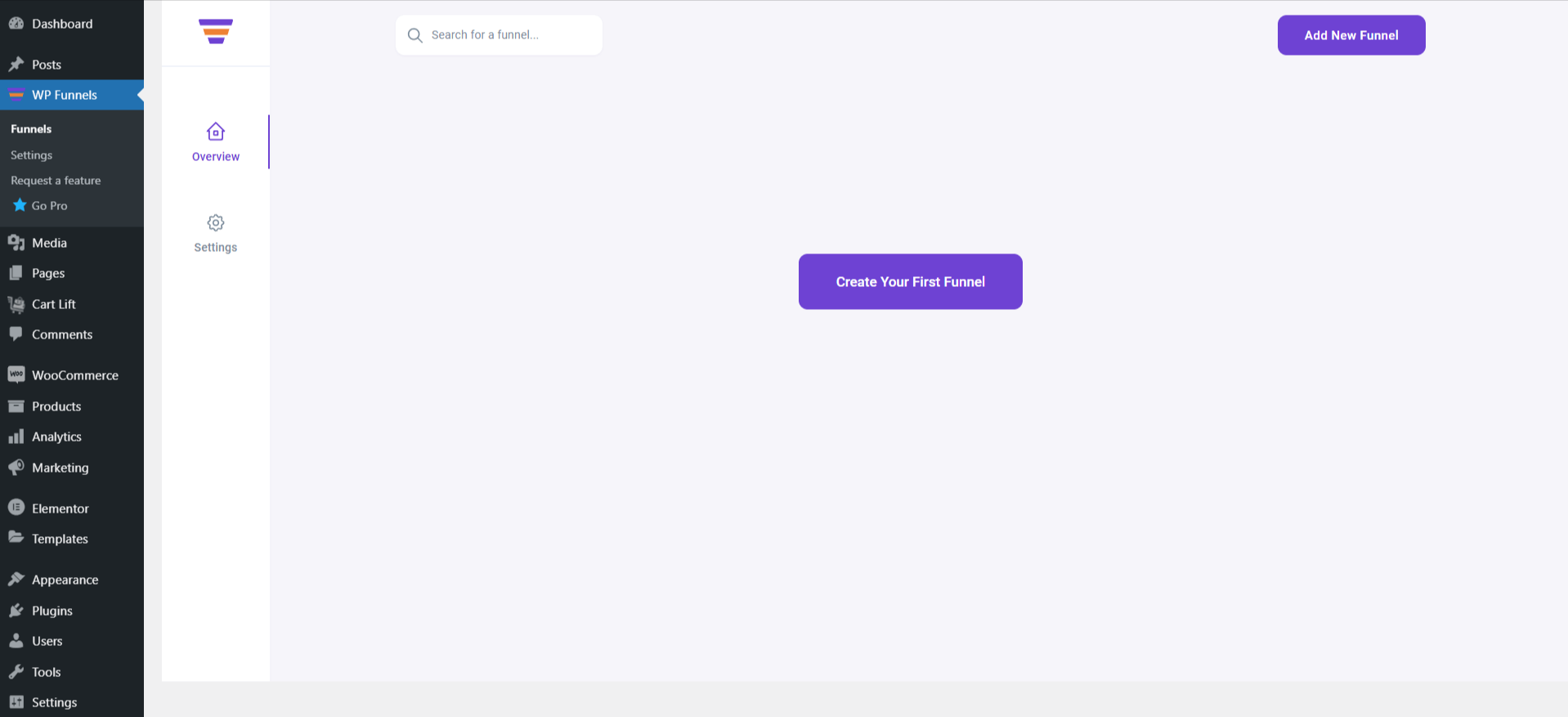 That's it. You now have WPFunnels installed and activated on your site and you can click on "Create Your First Funnel" to start creating funnels.
FYI: You can also download WPFunnels directly from,
**If you download from the WordPress repository or the GetWPFunnels website, then go to Dashboard > Plugins > Add New and on the top left side, you will see an 'Upload' button. Click on it. Then upload the plugin file to Install and Activate it.
Now that you have the basic plugin installed, let's get a quick overview: WPFunnels – Basic Plugin Overview.
Or, you may learn how to Upgrade to WPFunnels Pro.