If you go to the overview tab for the first time, you will initially get the button 'Create Your First Funnel.' You may click on this to start creating a funnel. Or you may click on the 'Add New Funnel' button on the top right side to create a funnel.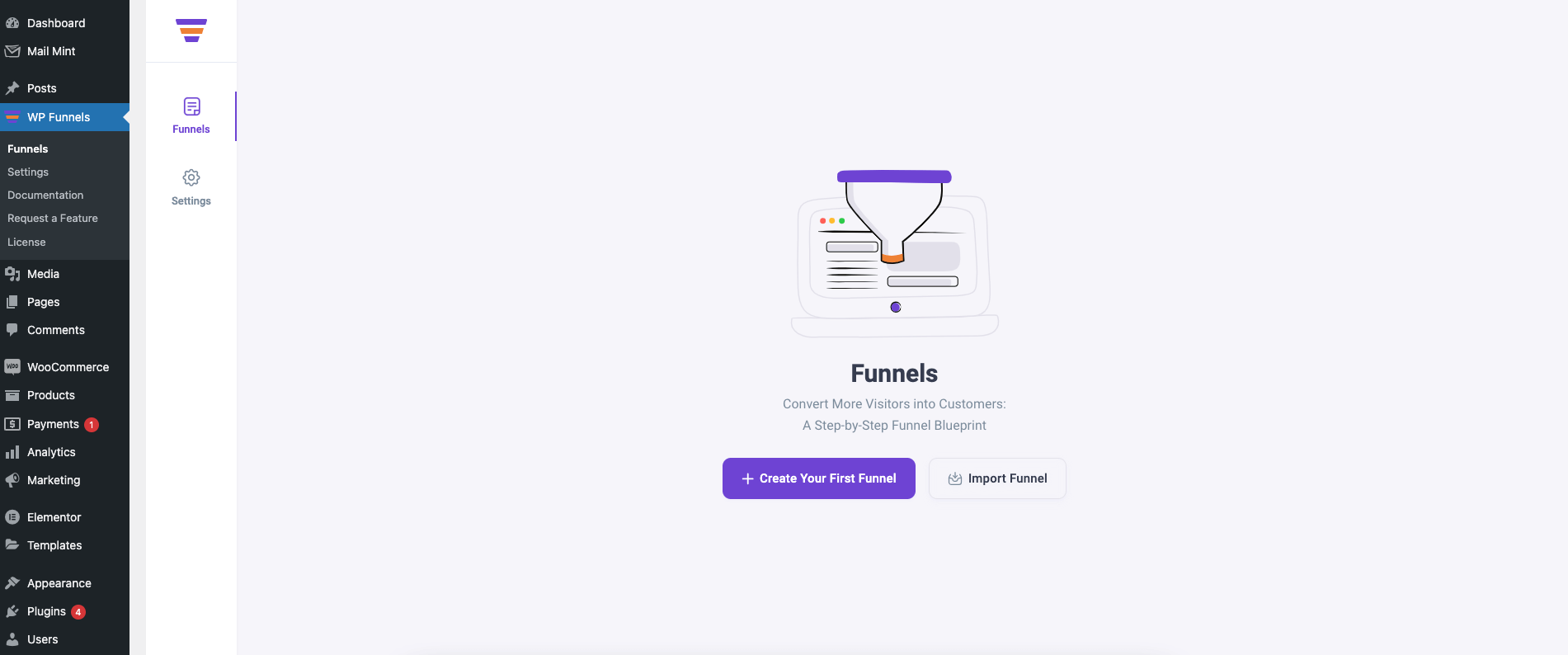 After you create a funnel (see next section for funnel creation overview), it will be listed here. In fact, all funnels that you may create using the plugin will be listed here.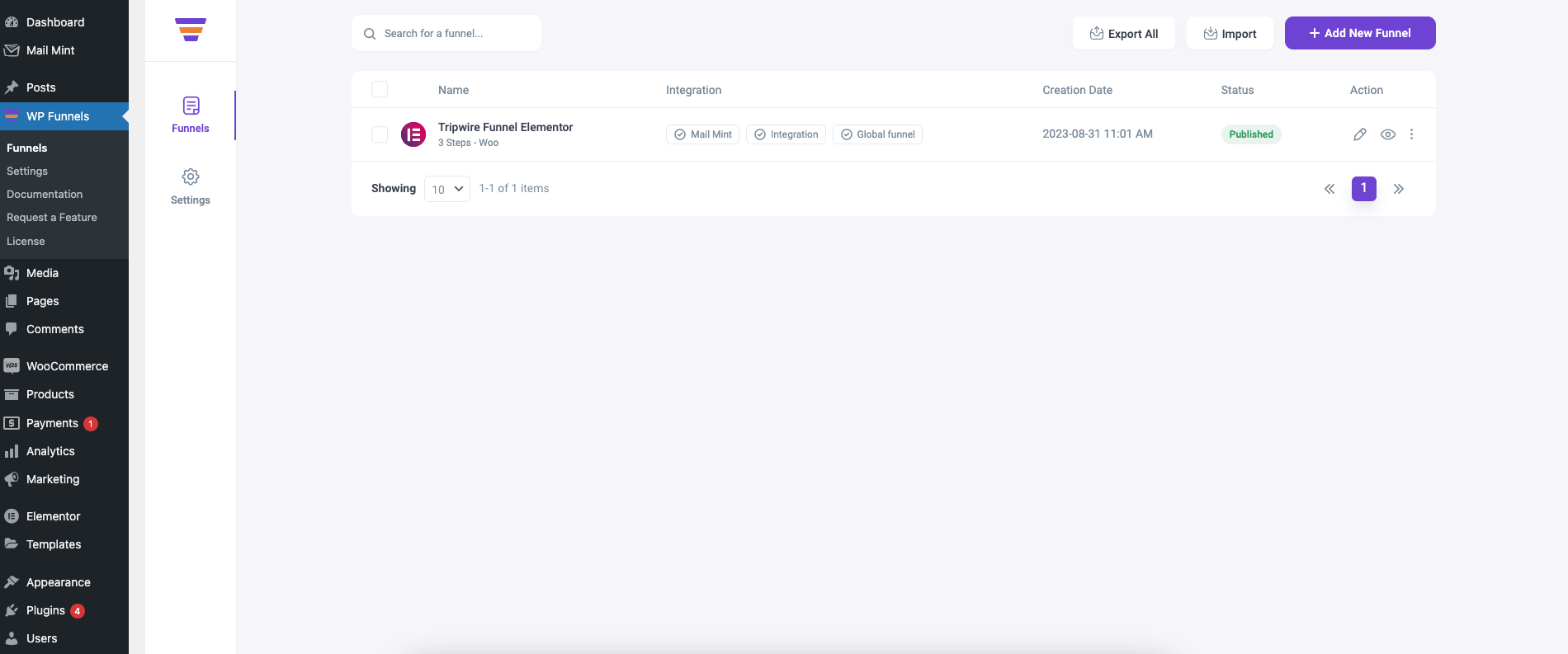 Here, you can do the following:
You can click on the Funnel name or the Edit button to edit the funnel you created.
You may click on the View button to get a preview of the funnel in action. Clicking on it will open the first page of the funnel in a new tab, and you will be able to go through the complete funnel process (if you have configured it properly).
The three dots on the far-right side will let you either create a duplicate funnel or delete the funnel.