In this guide, I will show you how you can design your Upsell page with the Elementor page builder.
I assume you've already added an Upsell step in your canvas.
If you've missed our previous steps, have a look at the following links to learn how you can add an Upsell to your WPFunnels canvas.
Now, follow the easy steps to design/ edit your Upsell offer page
Step 1: Open Upsell Step With Elementor
1. Open your WPFunnels canvas.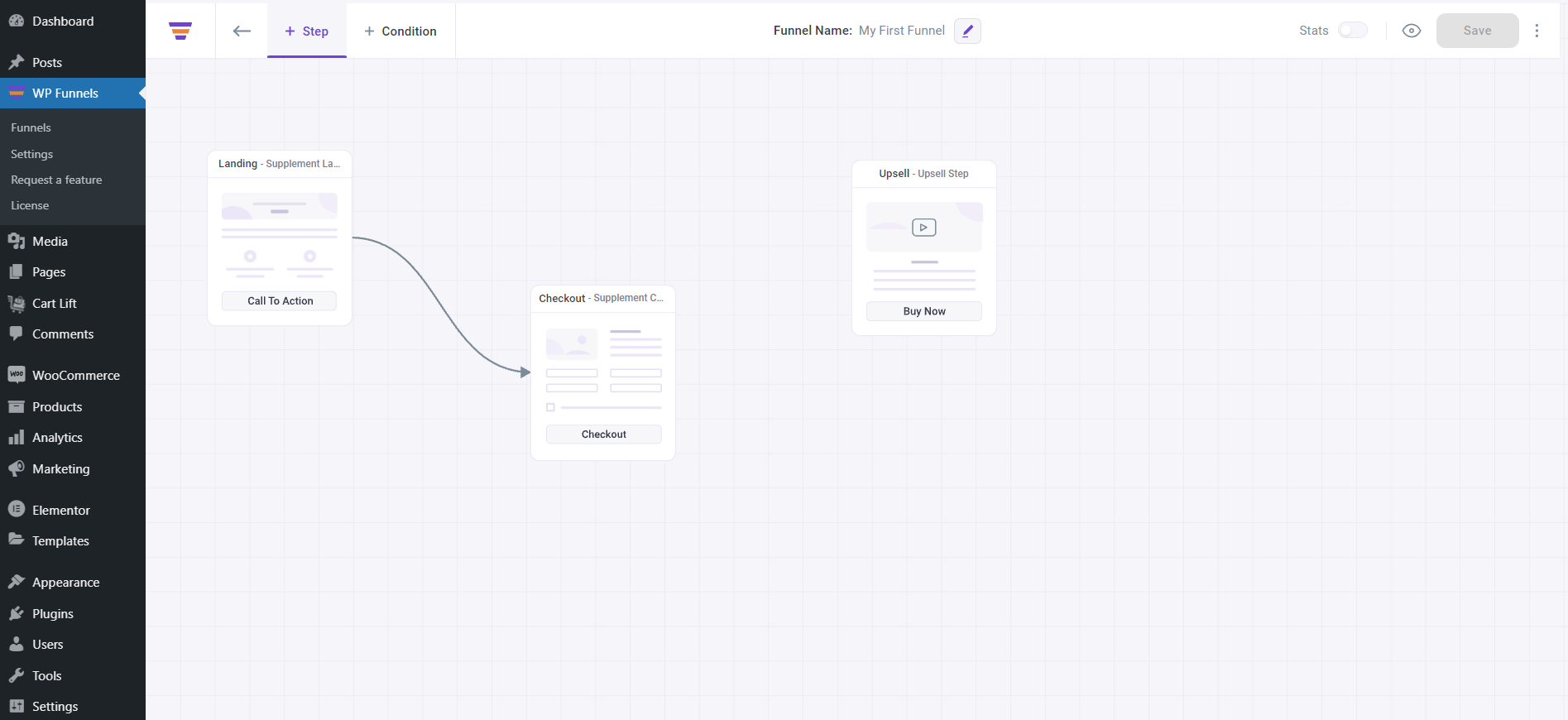 2. Click on the Upsell step, and you will get Upsell settings options on top of the Upsell step.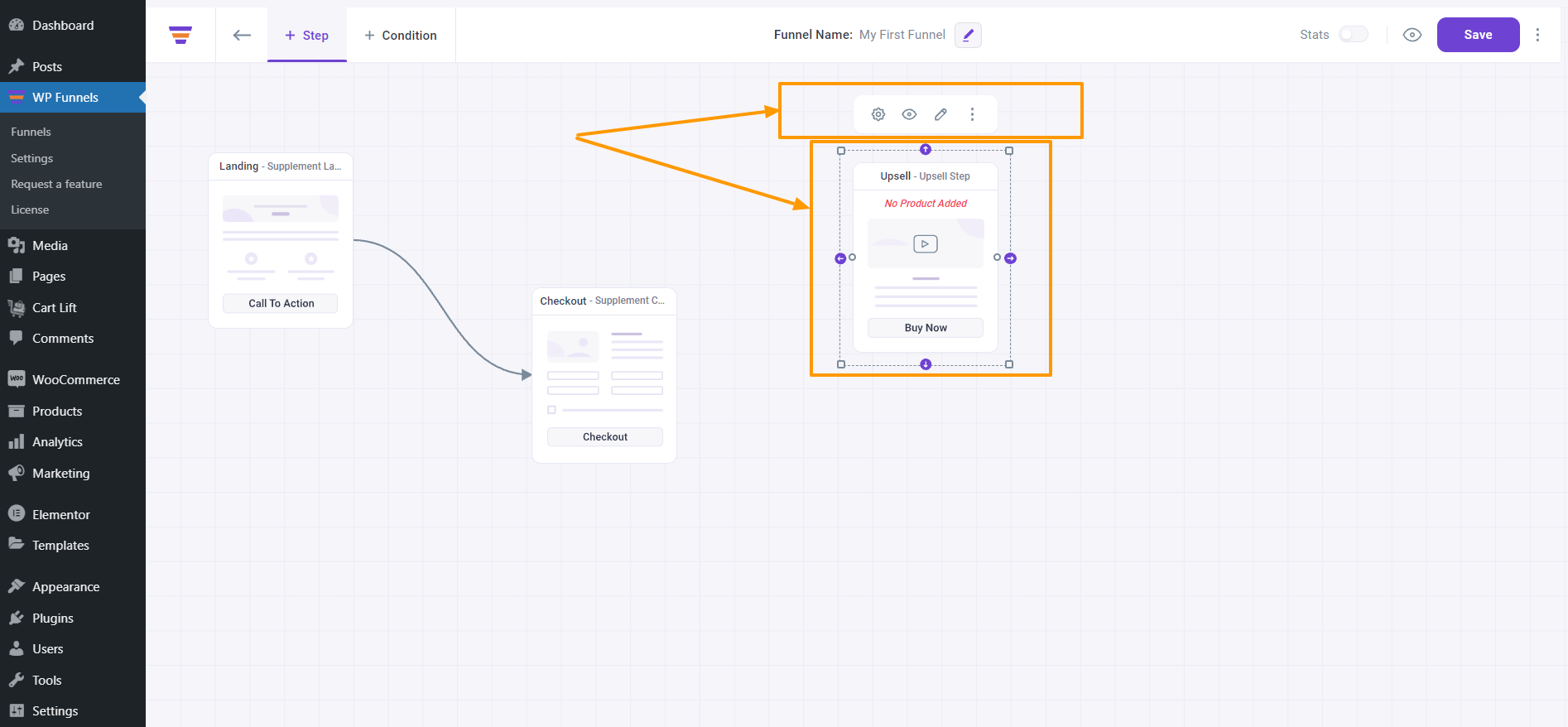 3. Click on the Edit (pen icon) option from the Upsell settings options.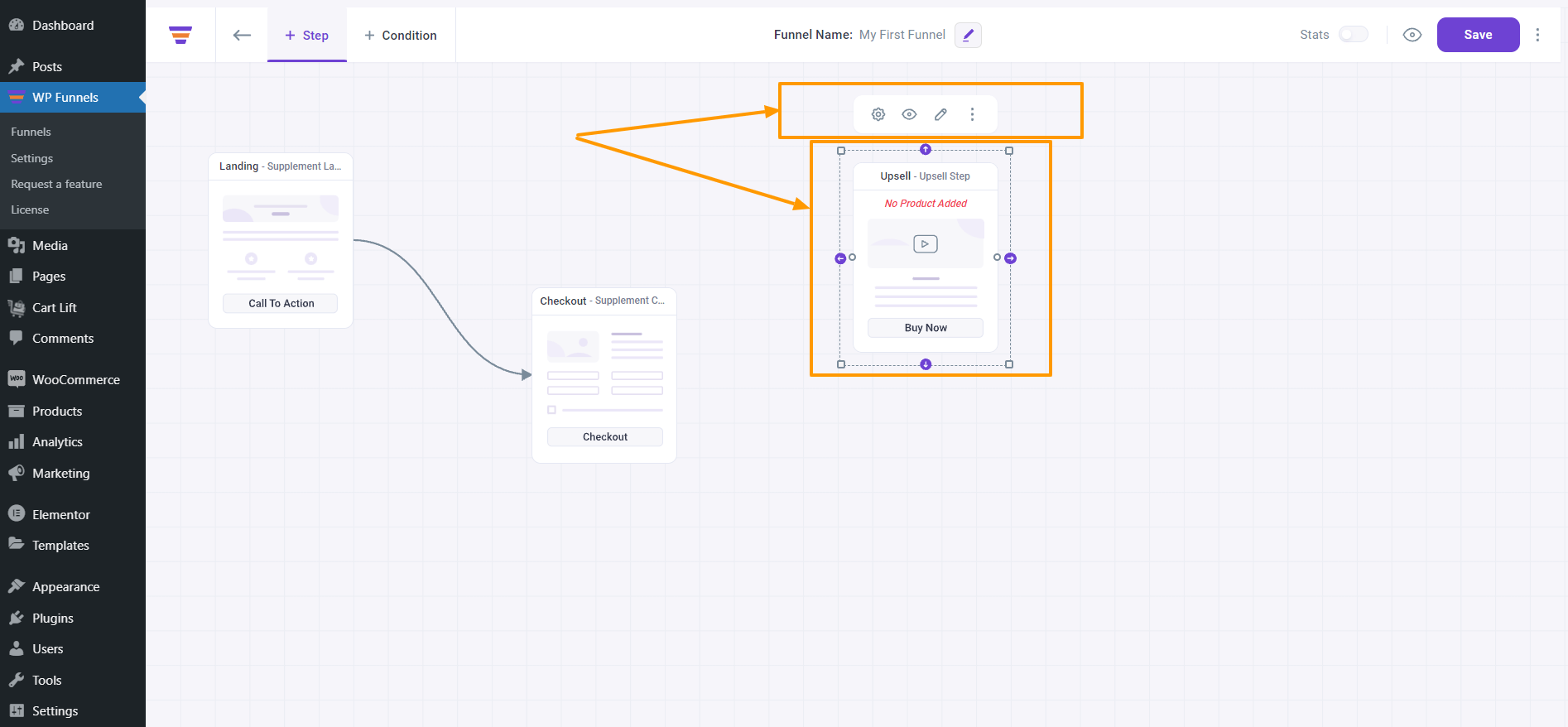 Once you click on the Edit button, it will open a new tab where you will get the option to edit your Upsell page with the Elementor page builder.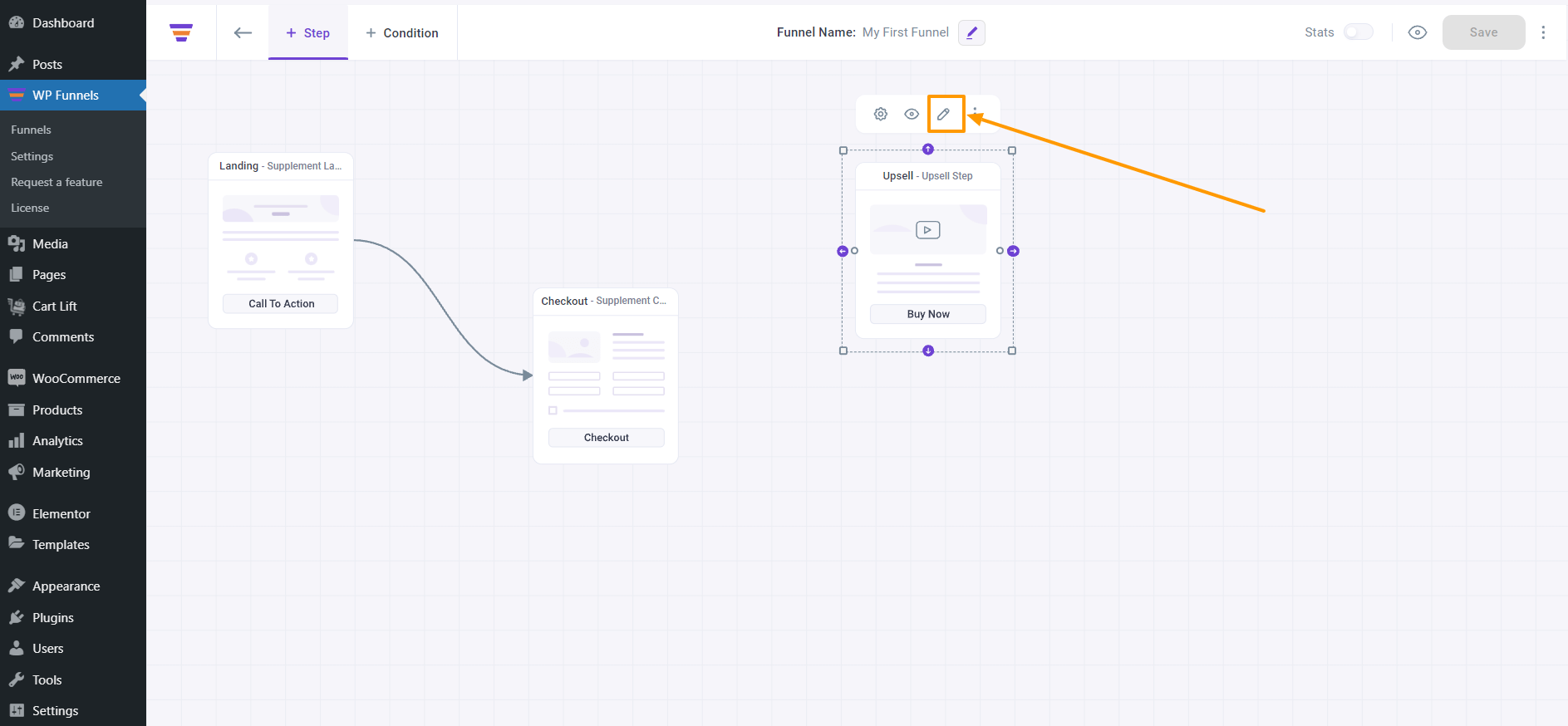 Step 2: Edit Upsell Page WIth Elementor
Now, once your Upsell page is now in edit mode with Elementor, you will get plenty of options to design the page just like the way you want.
At first, you may want to change the Elementor canvas. To do so-
1. Click on the Elementor Settings option from the bottom left corner of the screen.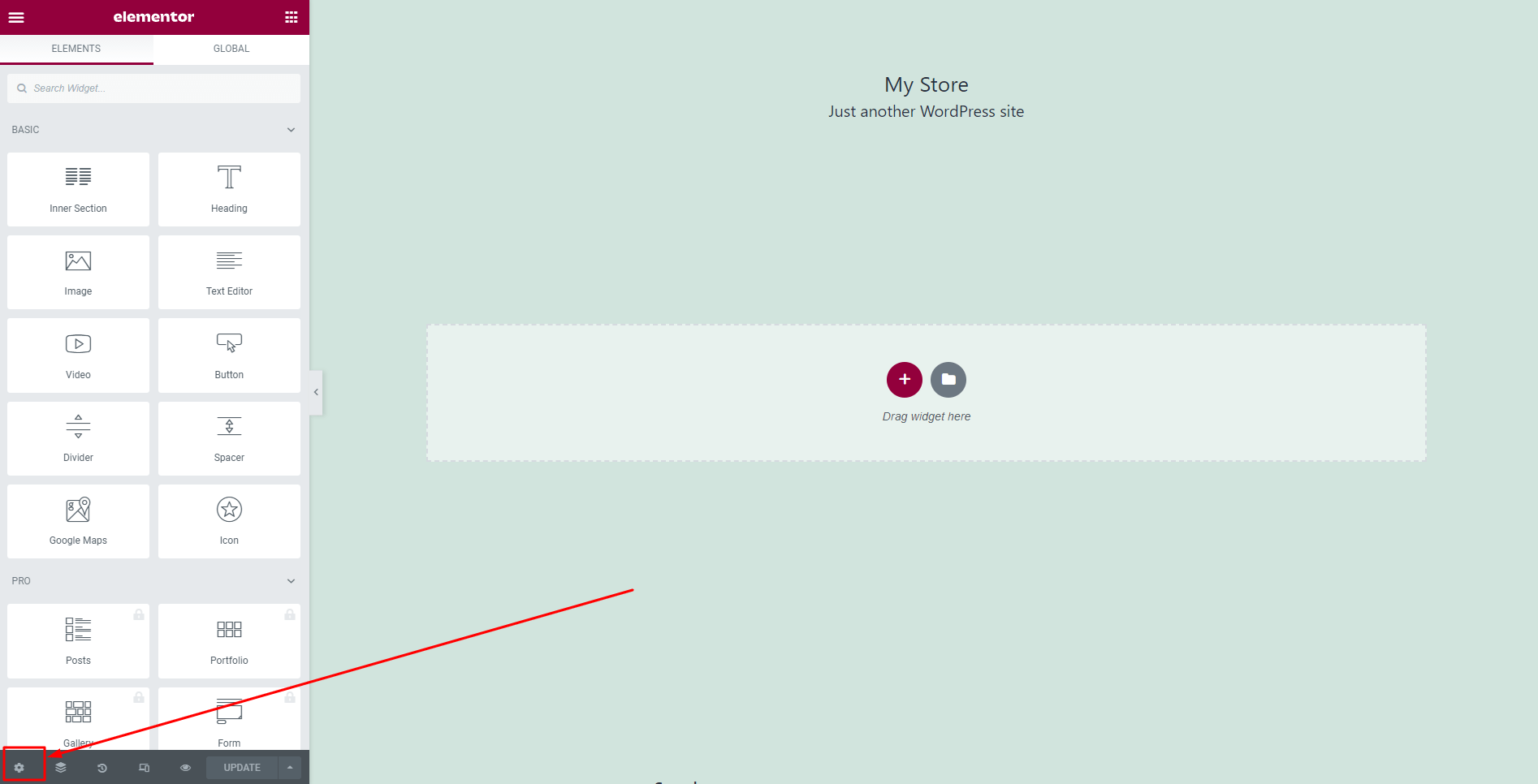 2. Once you click on the Settings option, you will get the Elementor general settings options.
Click on the Page Layout dropdown to change the canvas style.
Select your preferred canvas style and click on the update button.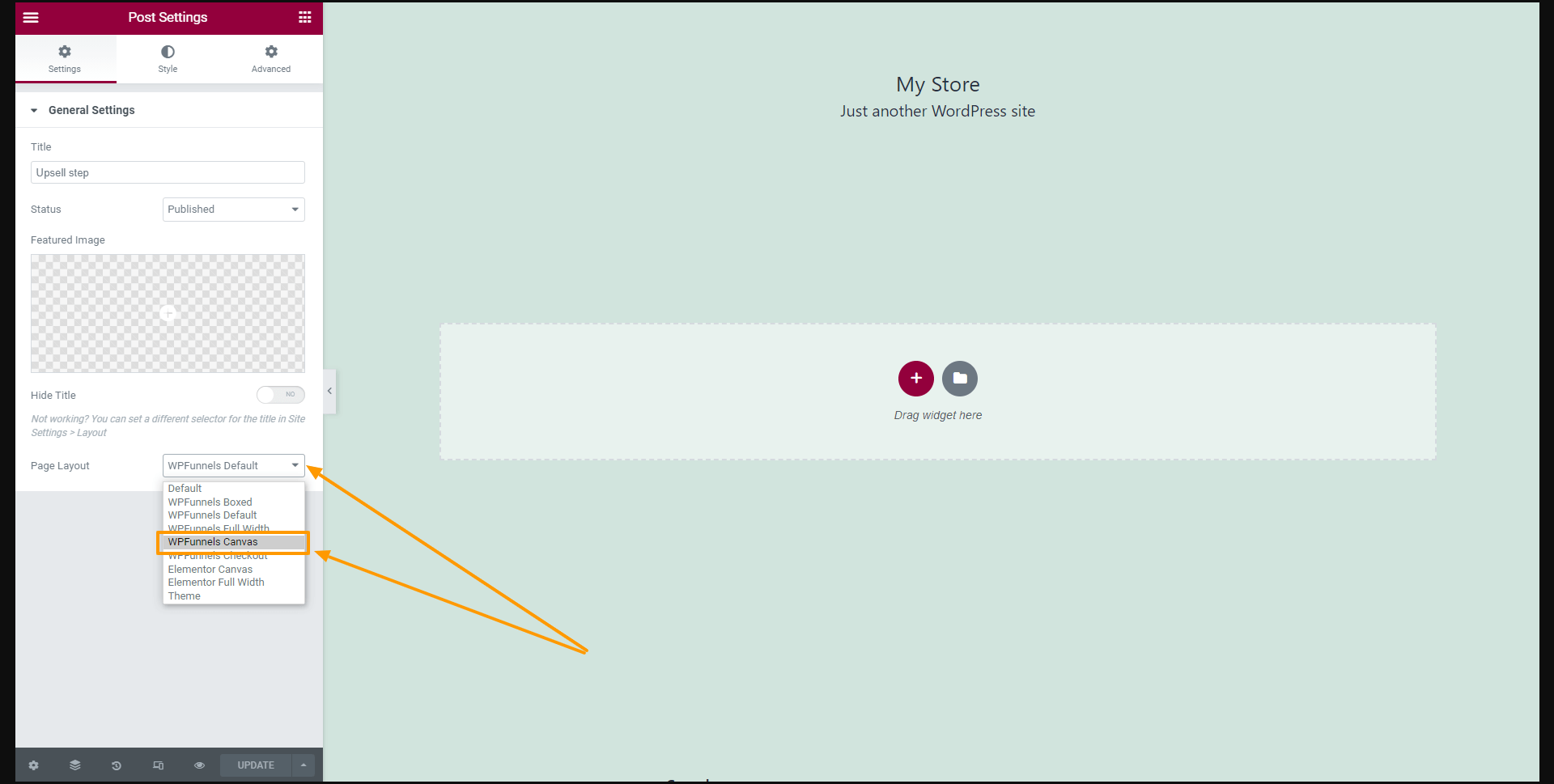 For example, you can choose WPFunnels Canvas and click on the Update button right to the Elementor Settings and other options, and you will see that the canvas is changed.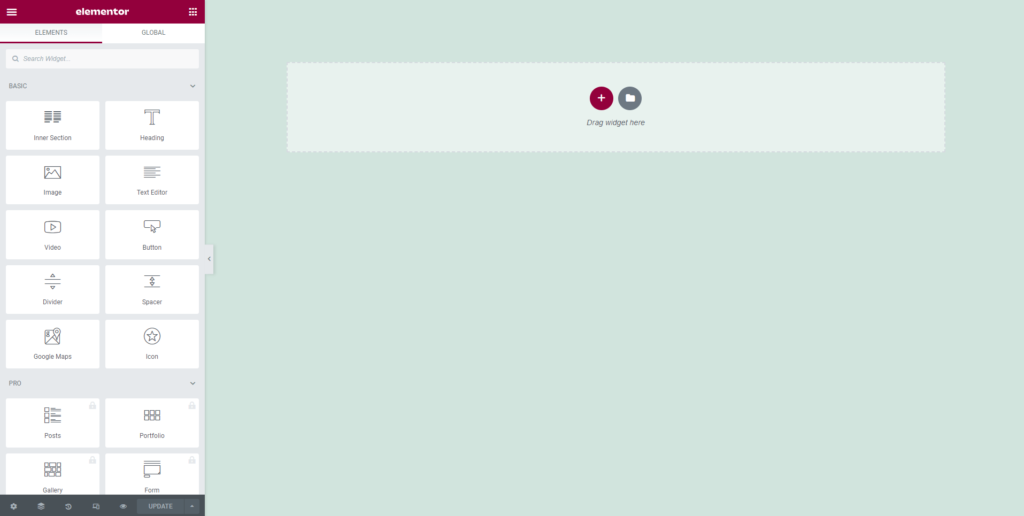 3. Now, on this Elementor editor, on the left you can see all the widgets that you can drag and drop to the right side on your canvas and the widget will be added to your page.
Add any widget you want.
For example, here's a page created with Elementor builder-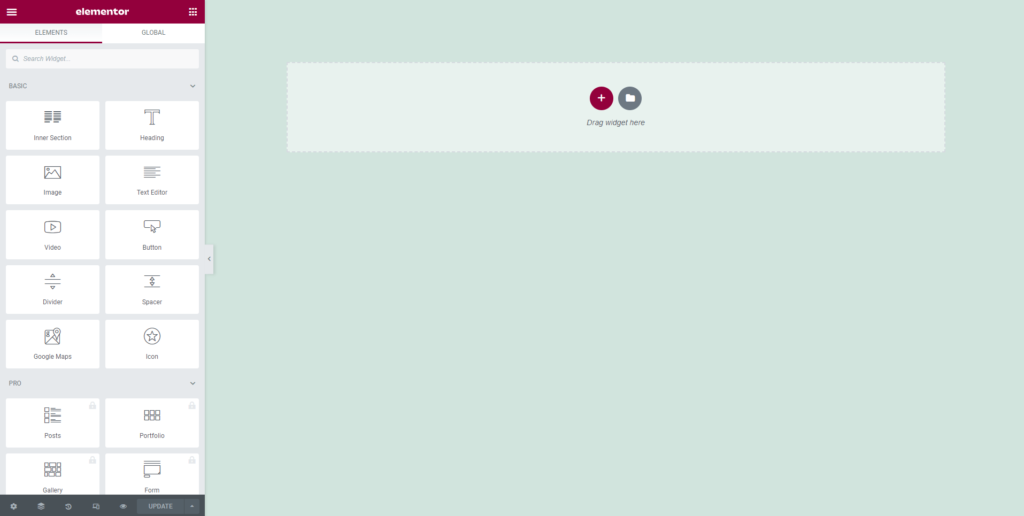 4. Once you have completed the basic design, now it is time to add the WPFunnels Offer button.
Scroll down to the bottom of the widget list or search for WPFunnels from the search box on the top left, and you will get the WPFunnels section.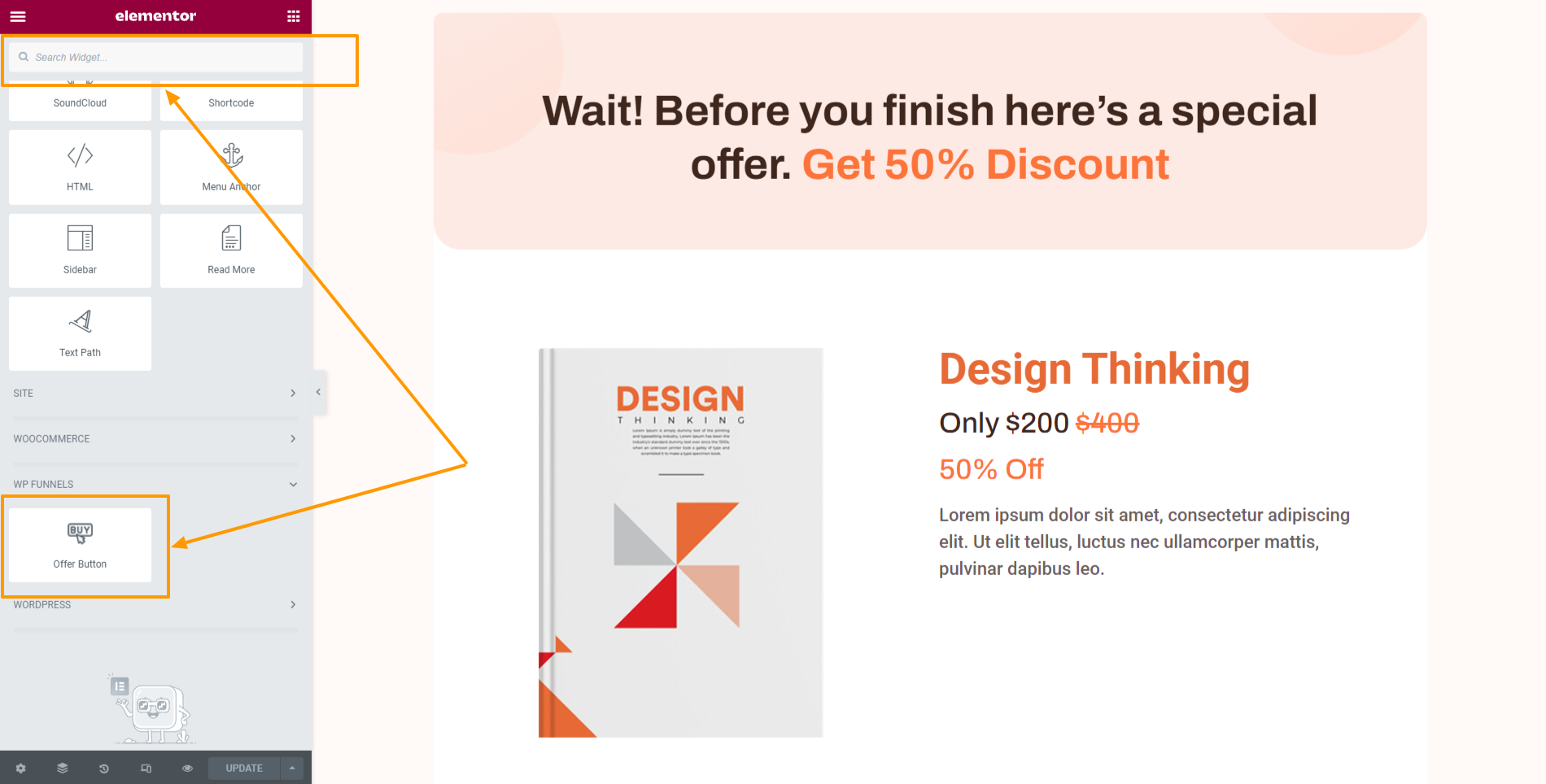 Drag the Offer Button widget from the left and drop it on the right on your canvas.
5. Once you add the widget, on the left you will get the Offer Button settings on the left.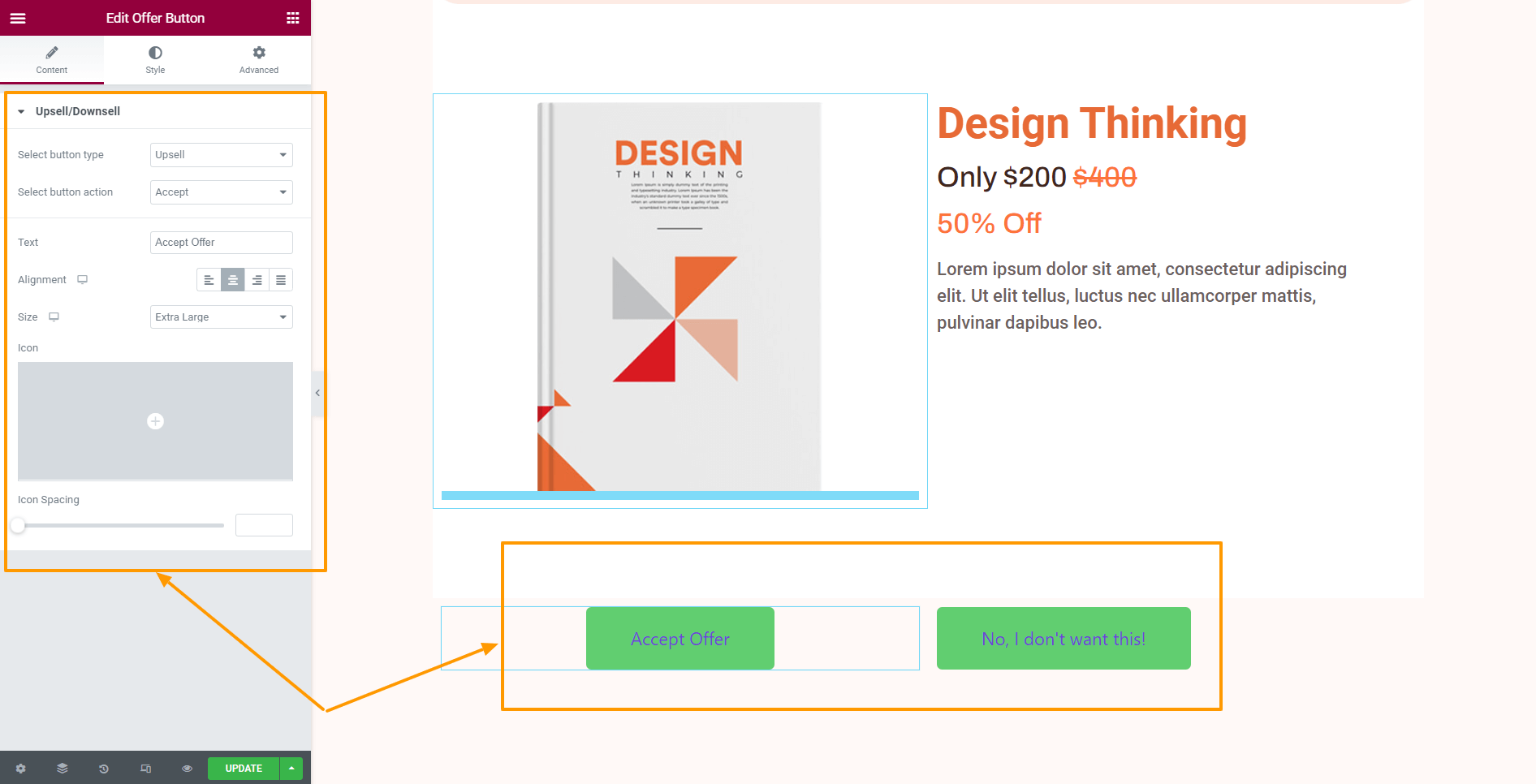 6. Change the settings as you want and continue with the design.
7. Finally, once you are done with the design, click on the Update button.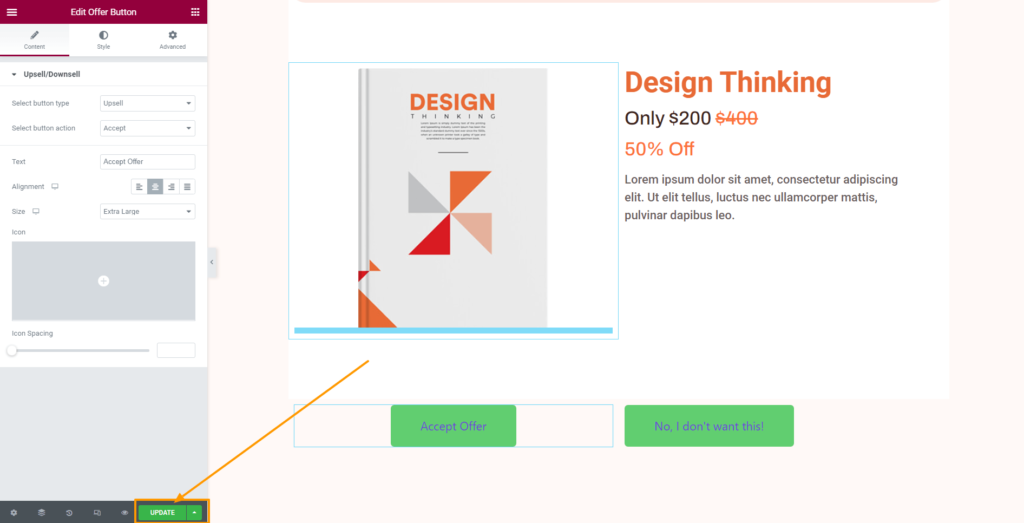 8. Now, to see your upsell page in action or test the page, click on the Preview button of Elementor: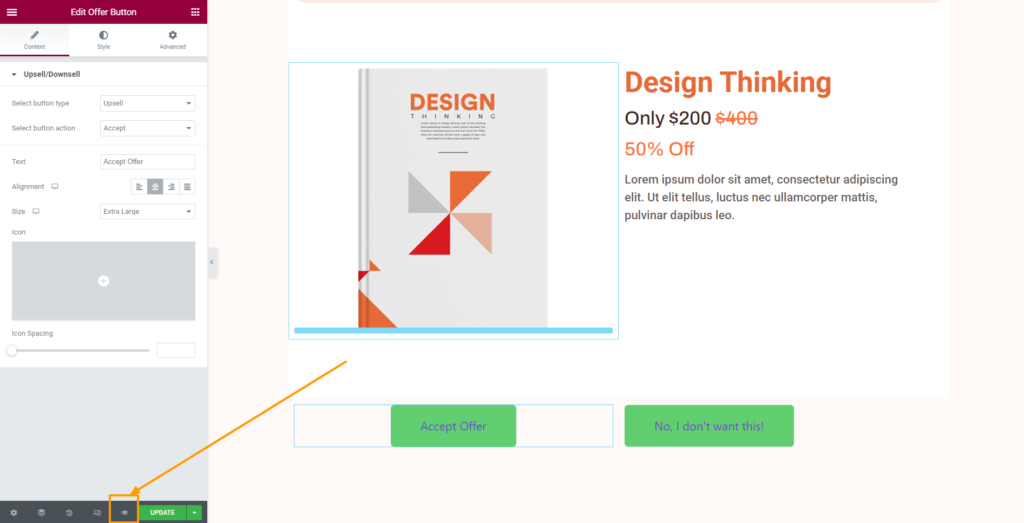 And you will view your Upsell page in action in a new tab.
Use the same steps to edit and design your Downsell offer pages. You will find the same, WPFunnels Upsell/Downsell widget when editing the Downsell page.