If you're using WPFunnels Pro, then you may easily upgrade your plan to a higher pro plan from your account.
Upgrading to a higher plan will mean you will be able to use the license on more sites. And if you upgrade to any plan and go higher than Small, then you will get free access to WPFunnels Global Checkout for WooCommerce Addon along with all other Pro features.
Follow the instructions below to upgrade to a higher plan for WPFunnels Pro.
Step 1 – Upgrade Your Subscription
1. First, log in to your WPfunnels User account: https://useraccount.getwpfunnels.com
2. Here, on the left side, click on My Subscription.
3. On this page, click on Upgrade beside your plan's name.
Step 2 – Choose A Higher Plan
Clicking on Upgrade will take you to the Product page where you can choose any higher Pro Plan.
1. Choose a plan you want to upgrade to and click on Switch Subscription.
2. After that you'll see the View Cart option at the top notification, click on it.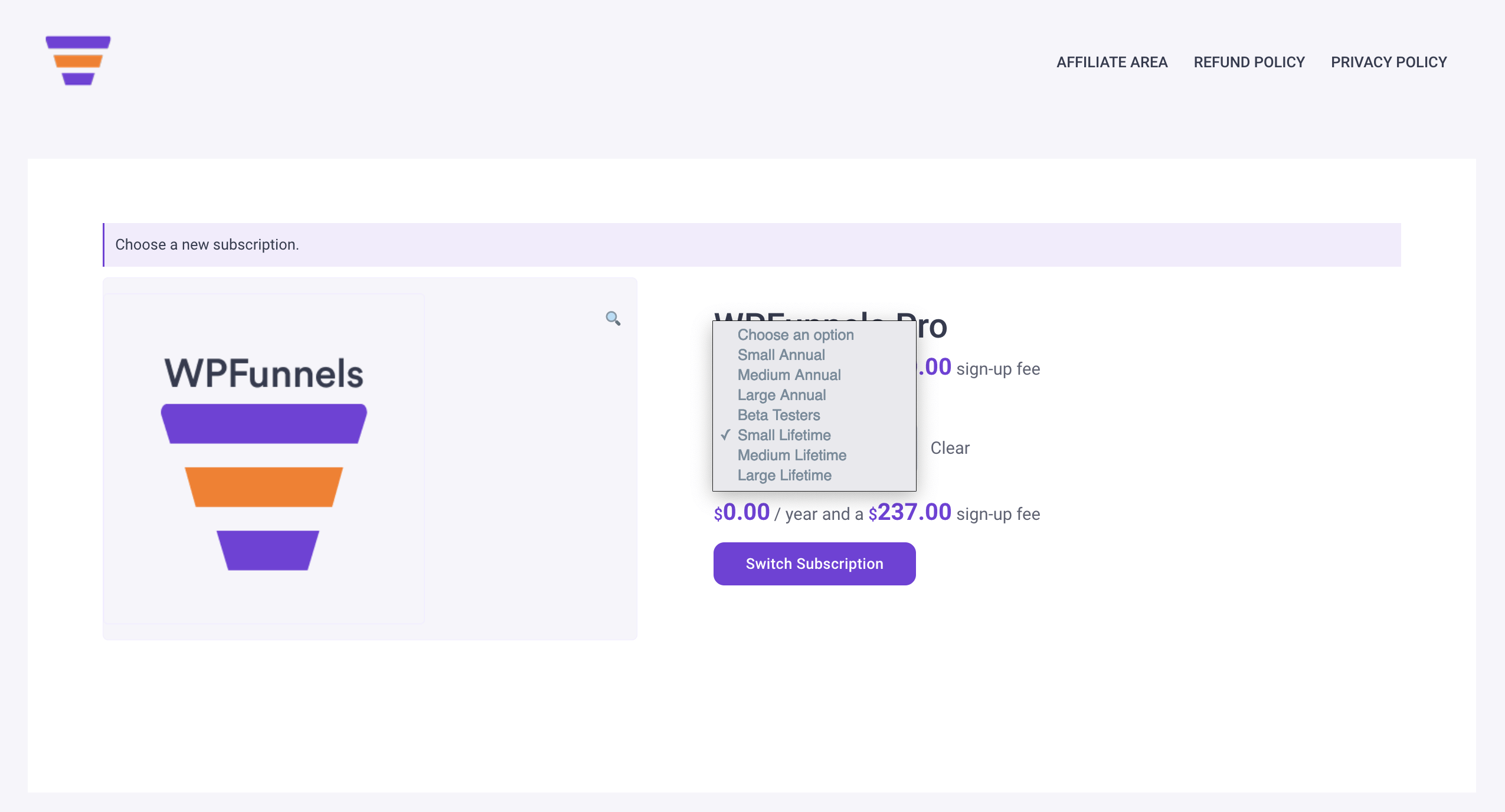 Step 3 – Complete The Checkout
1. On the cart page, click on Proceed To Checkout and it will take you to the checkout page.
2. Fill out the information and click on Place Order.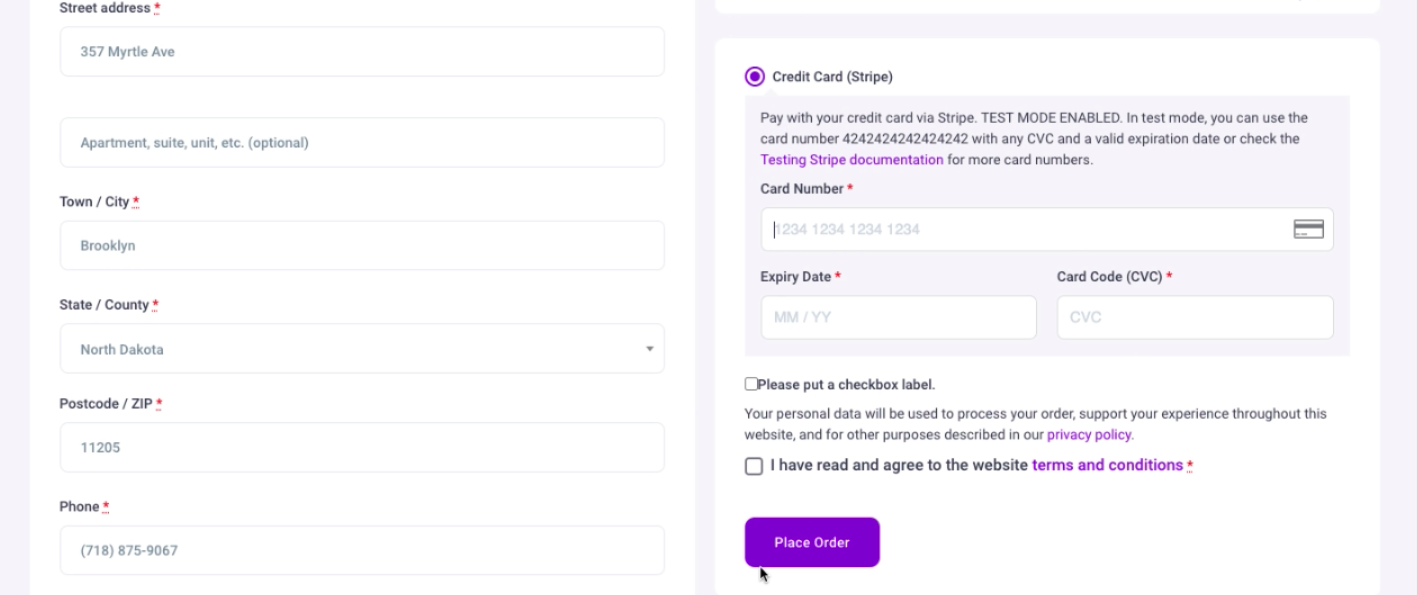 And that's it. You have successfully upgraded your plan to a higher WPFunnels Pro plan.