Here's how you can troubleshoot some common Oxygen Builder issues.
1. WPFunnels Template Is Not Loading Properly
Set the Render Page Using Template setting from "Default" to "None" and then save.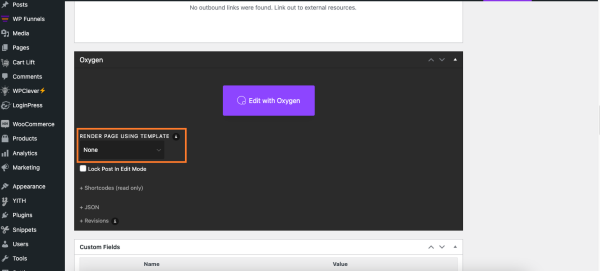 2. Uncaught TypeError While Editing Pages
This error comes from Oxygen builder due to a mismatch in the supported jQuery version.
Go to Oxygen > Settings then move on to the Bloat Eliminator tab.
Here, select the option Disable jQuery Migrate. This will remove the error when editing pages.