Once you have upgraded to WPFunnels Pro, the next thing to do is to activate WPFunnels Pro on your website.
To use the Pro plugin, make sure that you have the free version installed and activated on your website.
Next, follow the steps below to collect the Pro plugin and the license key, and then install and activate it on your site.
So let's begin.
Step 1 – Login To Your WPFunnels Pro User Account
When upgrading to WPFunnels Pro, you have created an account as a valued user. You will need to use that email id and password to log in to your WPFunnels Pro User Account.
Go to the WPFunnels User login page and it will take you to the following page: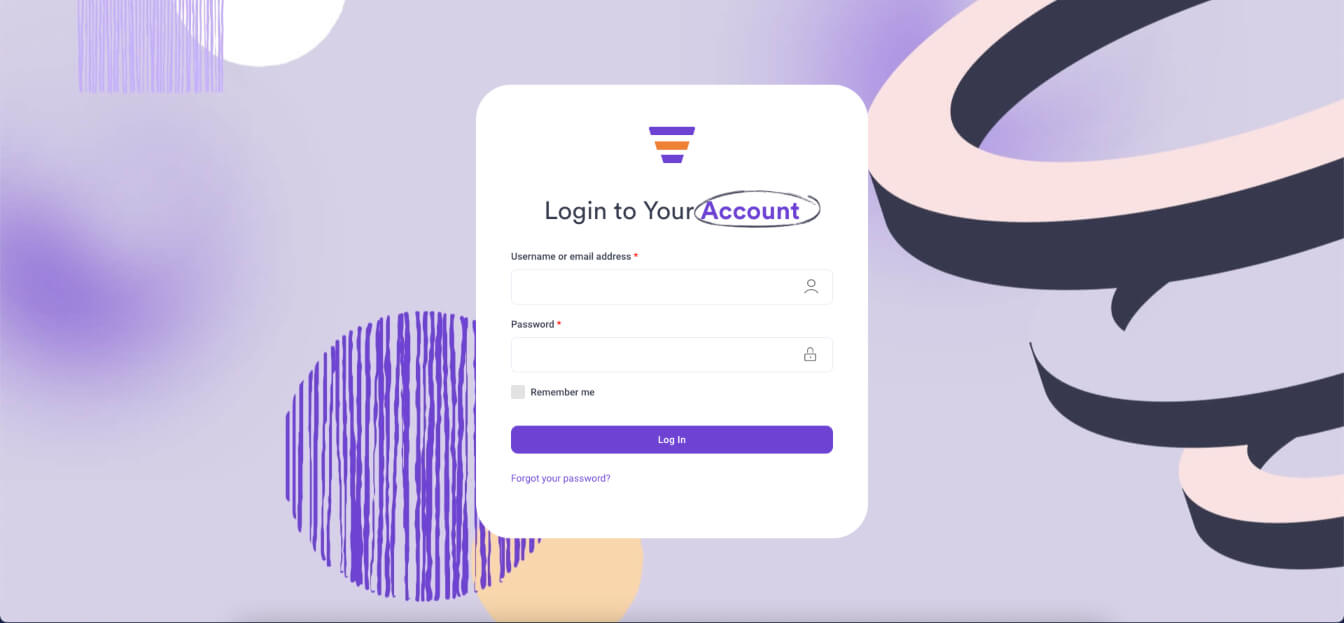 Here, log in with your Email and Password and it will take you to the user dashboard.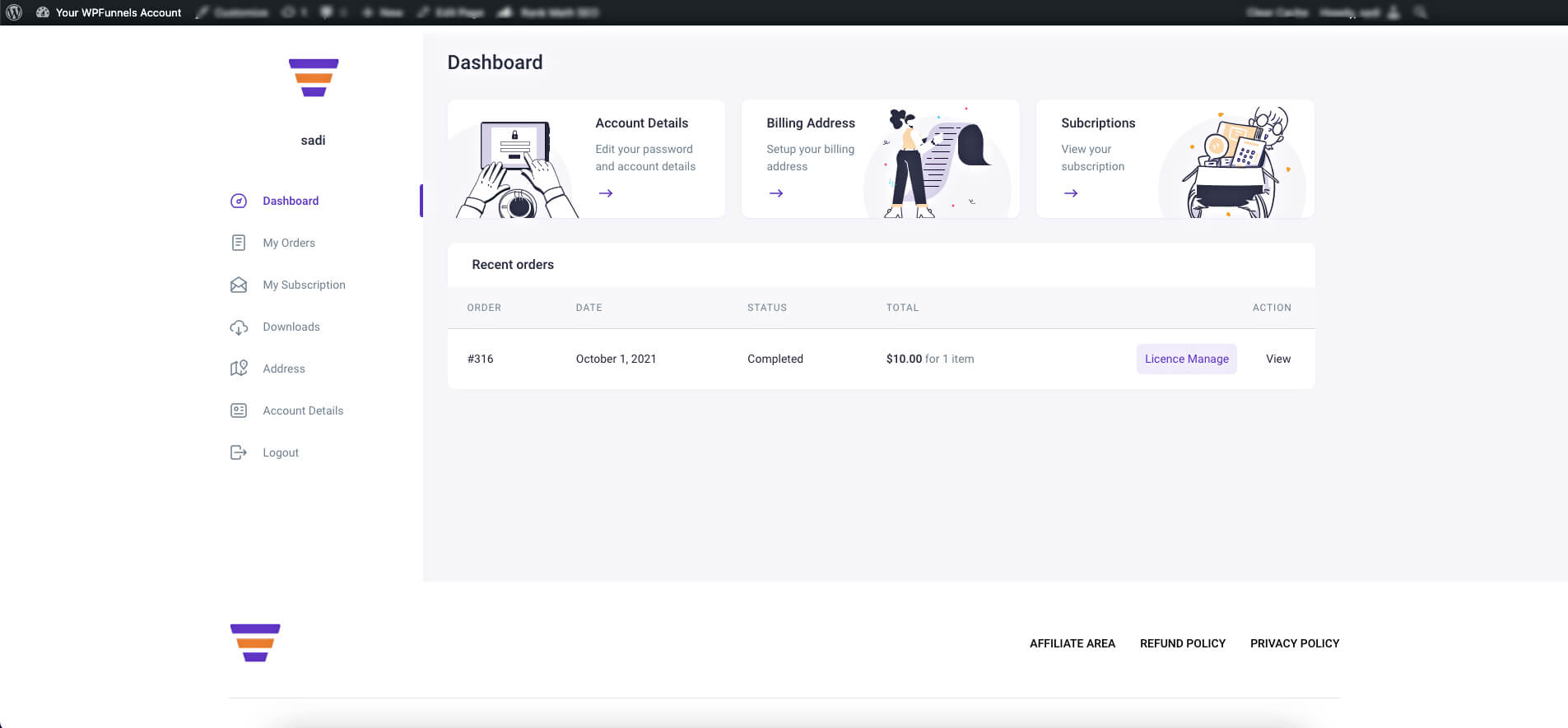 Step 2 – Collect the latest WPFunnels Pro zip file
On your user dashboard, go to the Downloads tab.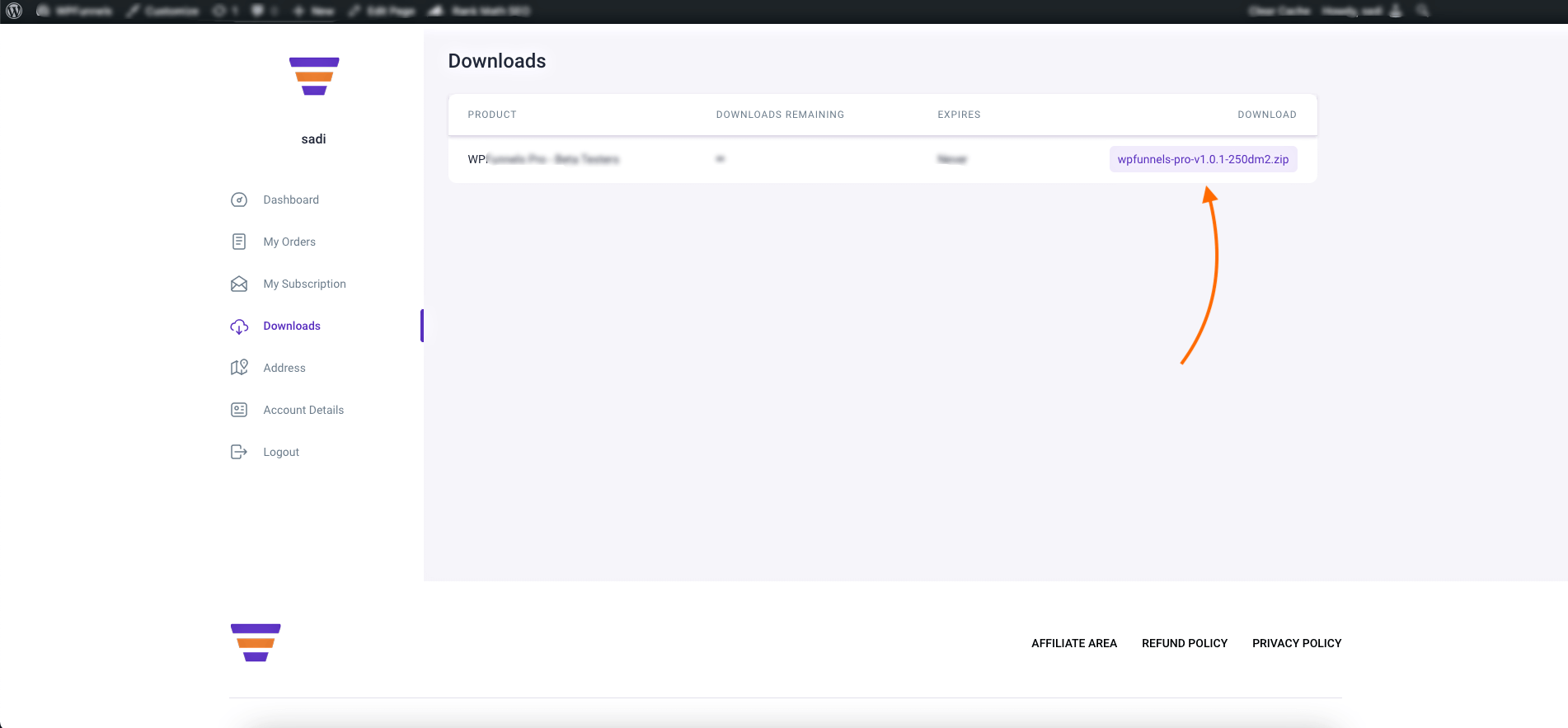 Here, click on the latest version of WPFunnels Pro to download it.
Step 3 – Collect your Pro License key
Now that you have the Pro plugin, go to the My Orders tab.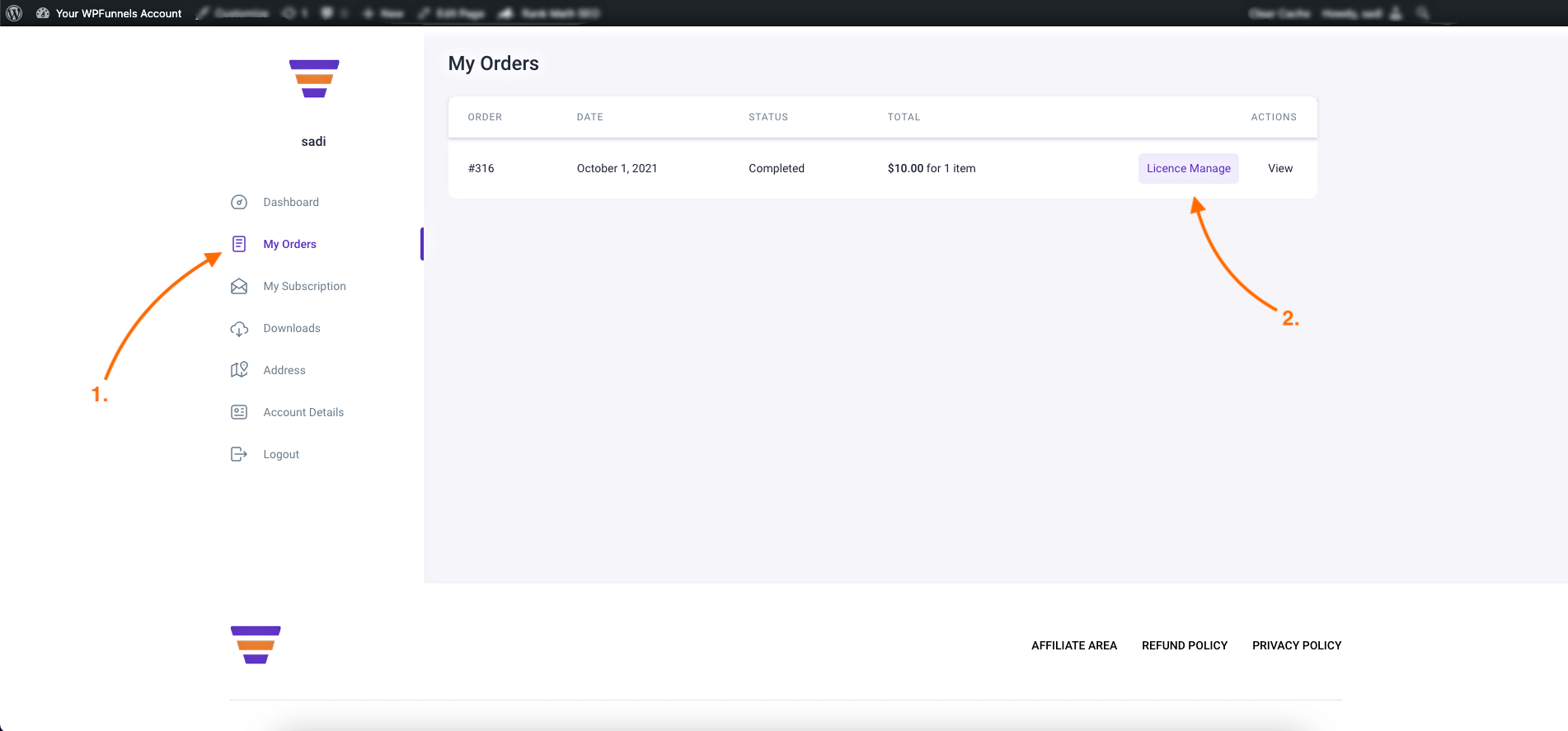 Here, click on the License Manage button. It will take you to the following page: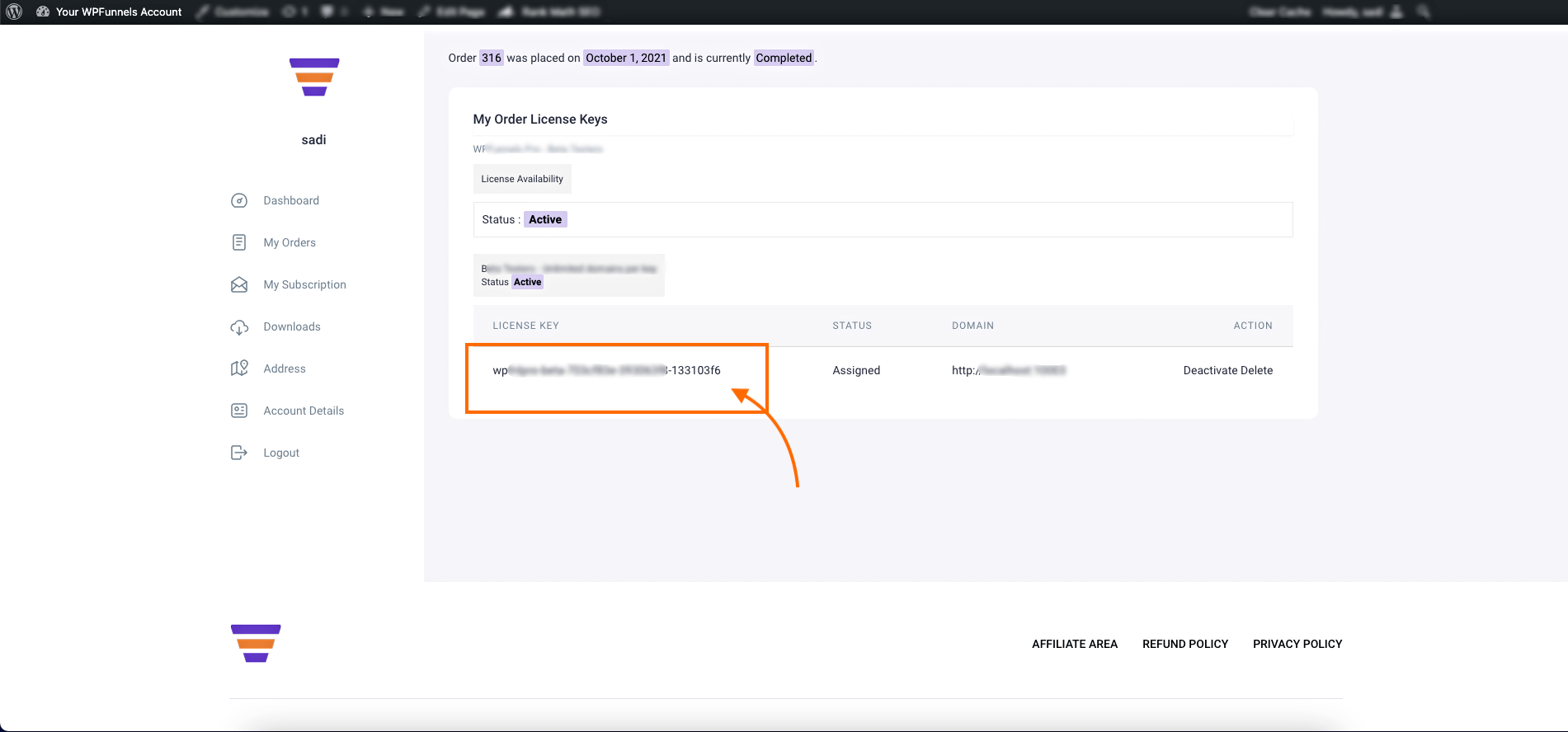 Here, in the table, under the heading, License key, you will see your dedicated license key.
Select and copy the license key.
Step 4 – Install & Activate WPFunnels Pro
So, you have the zip file of the Pro plugin and you have your license key copied.
Now, login to your WordPress site, and on your dashboard, go to Plugins > Add new.
Then, on top, click on Upload Plugin and upload the zip file of WPFunnels Pro that you downloaded earlier.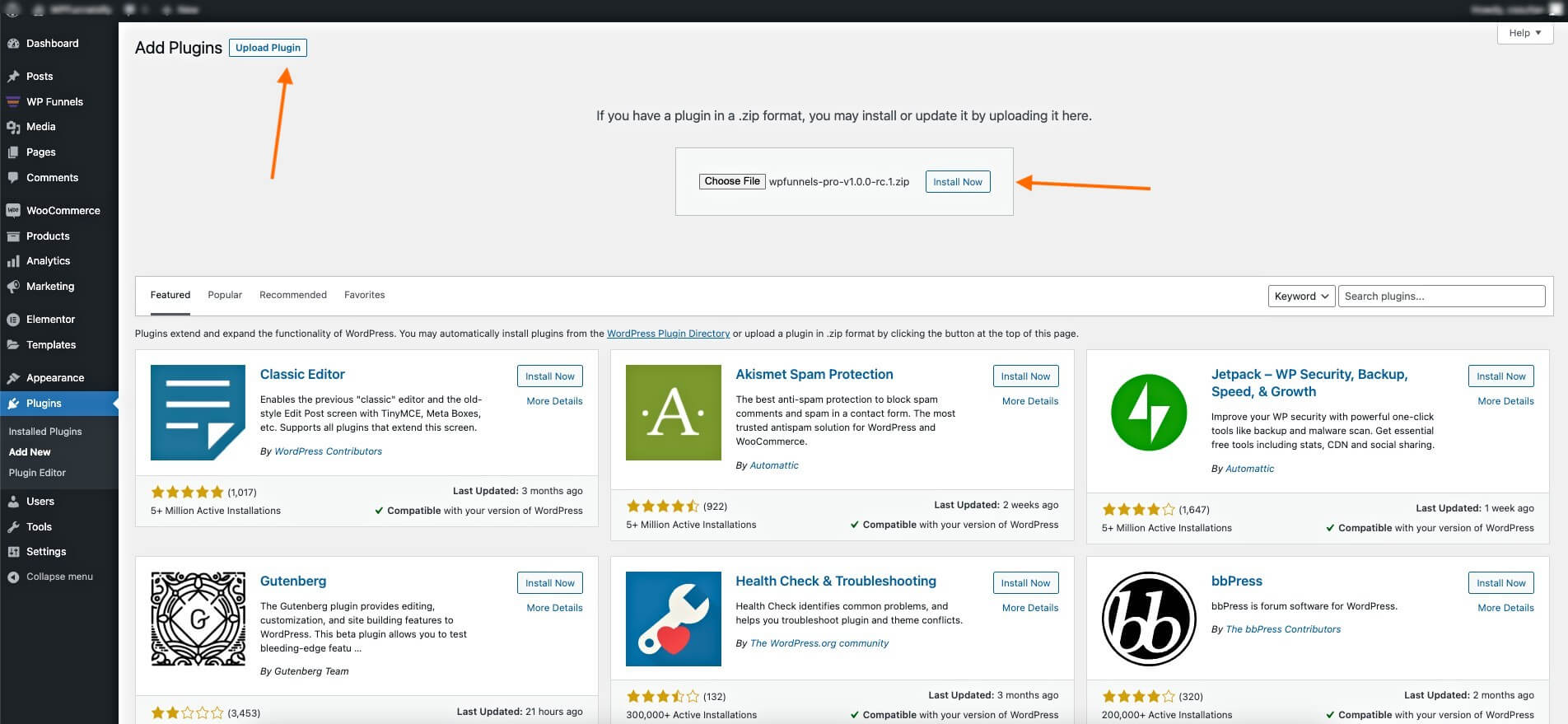 Then click on install and then activate it.
Step 5 – Activate The License Key For WPFunnels
Once WPFunnels Pro is activated, hover on WPFunnels on your dashboard and click on the License tab.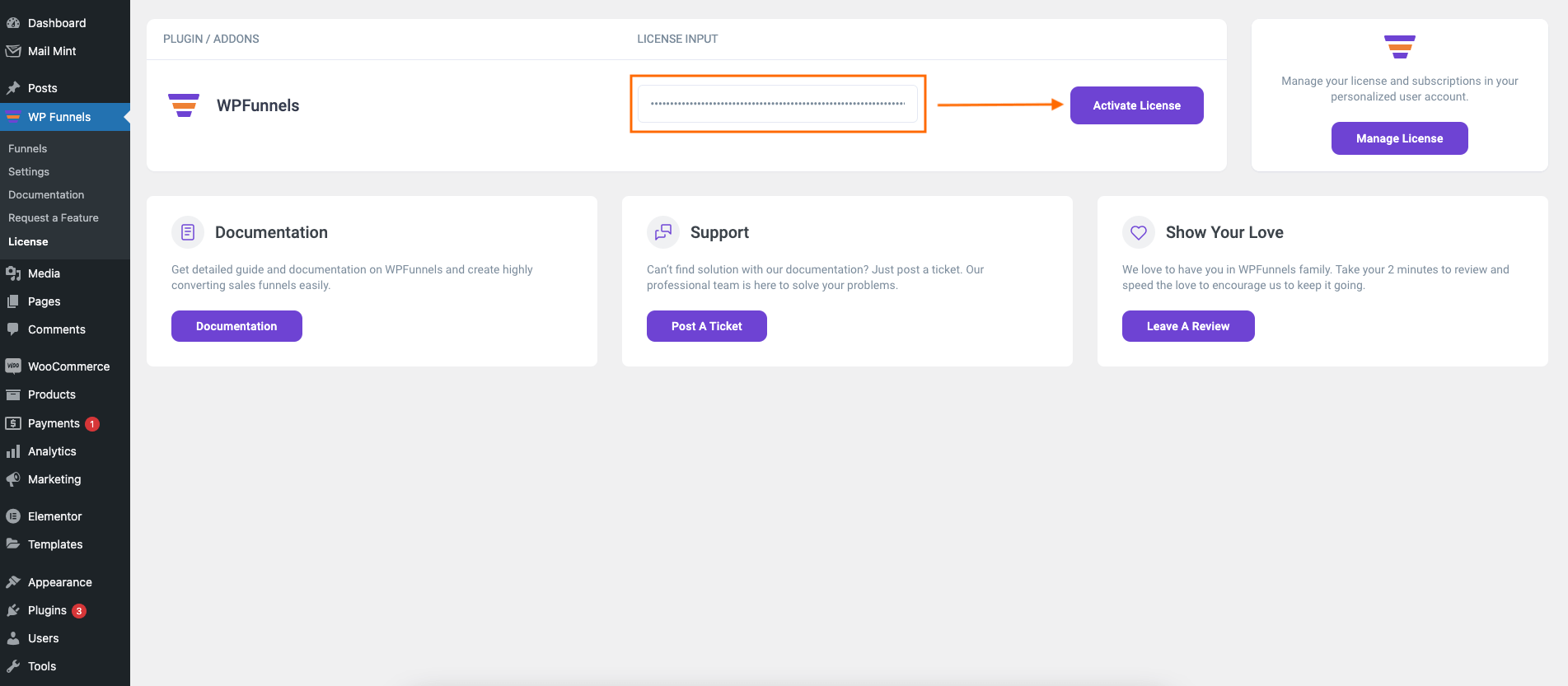 Here, paste the license key that you copied earlier, in the respective field, and then click on Activate License.
Once activated, you will get a confirmation.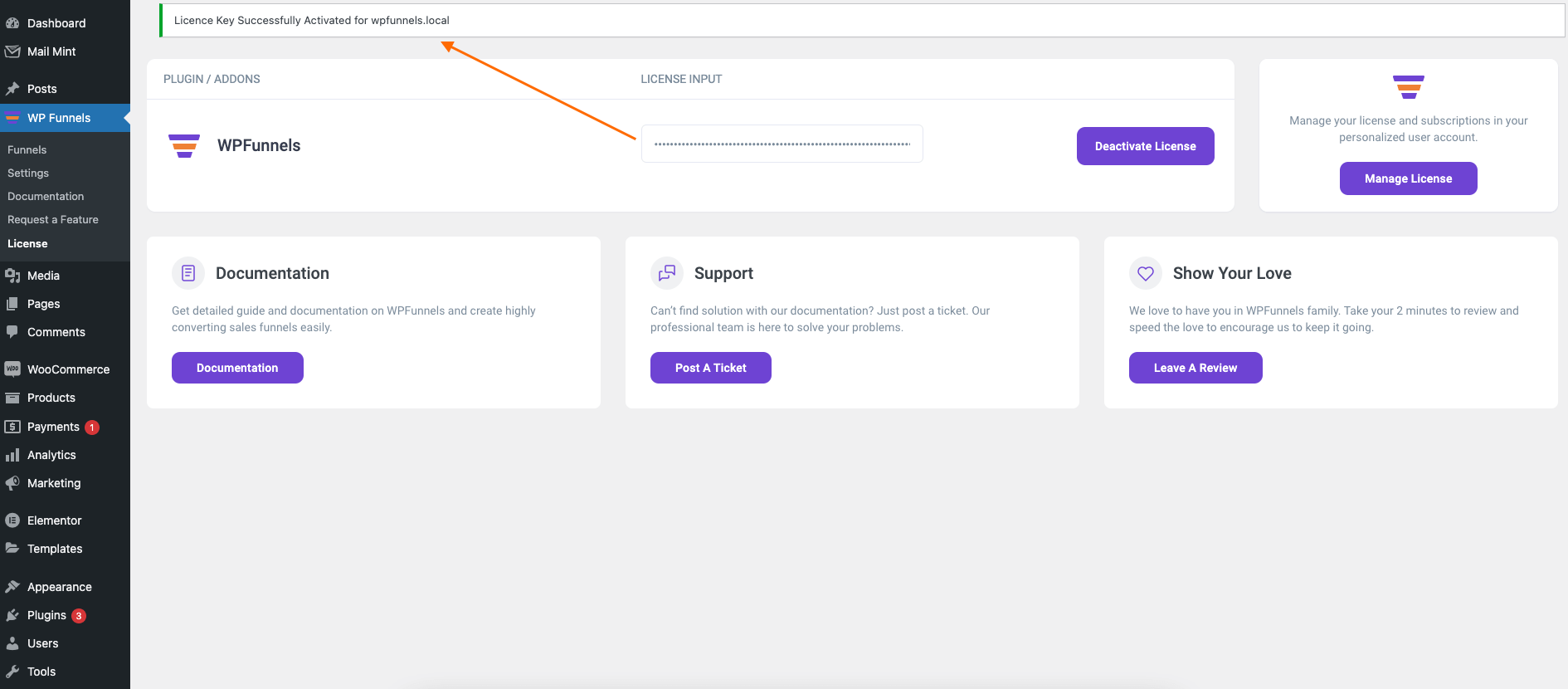 And that's it. You can now go ahead and use all the pro features of WPFunnels and create amazing funnels.
If you need further help, feel free to use our resources: