In this guide, I will show you how you can add an Upsell offer to your sales funnel.
At first, you will have to create a new funnel.
Here's a doc that can help you create a sales funnel:
Once you've created the first two steps, the landing, and the checkout steps, now you can add an upsell to your funnel.
Follow the steps to learn how easily you can add an upsell offer:
Step 1: Add the basic steps
Create the basic steps such as Landing and the Checkout and assign a product to the Checkout step.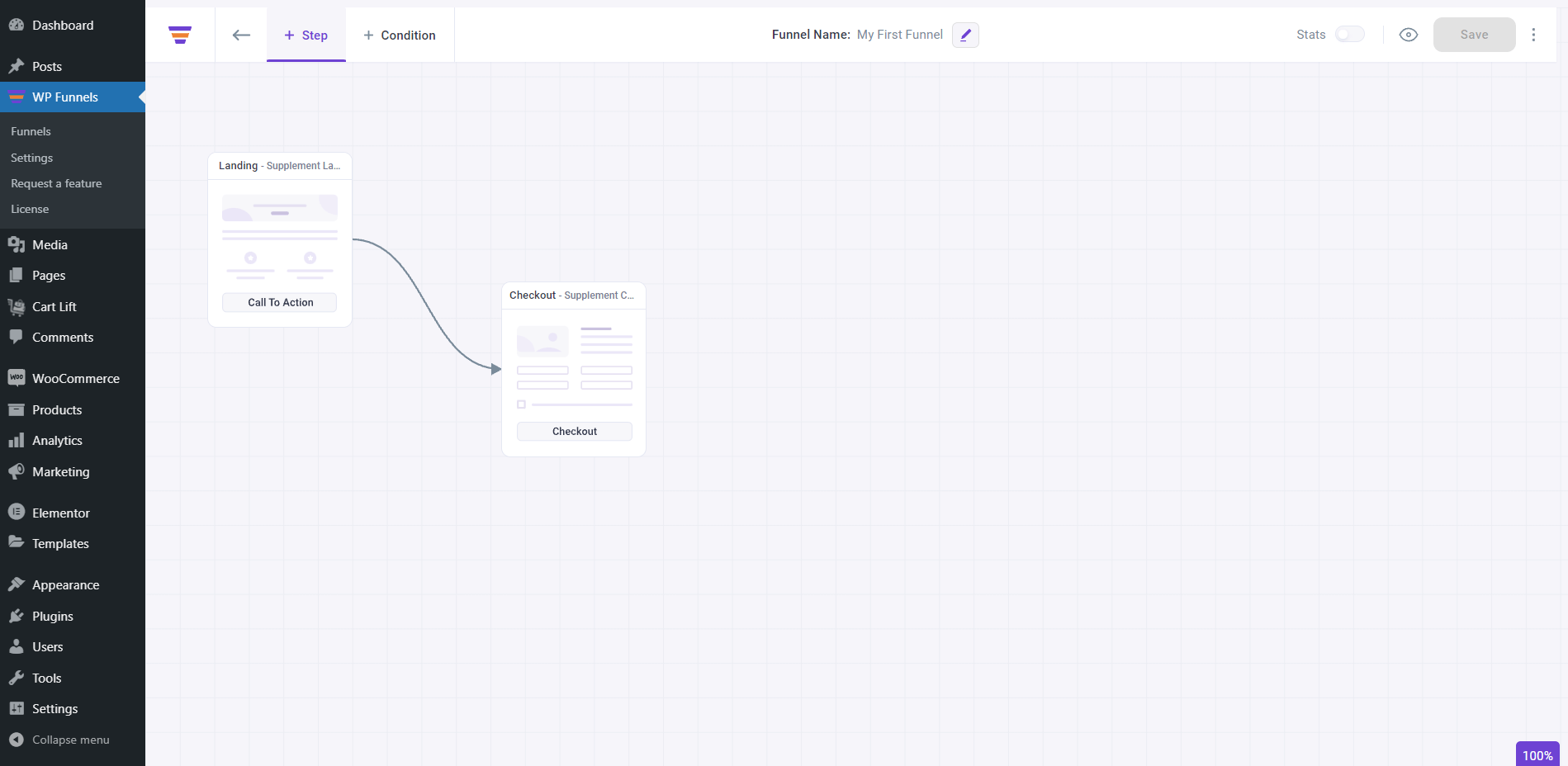 Step 2: Add Upsell step
1. Click on the Step option from the top.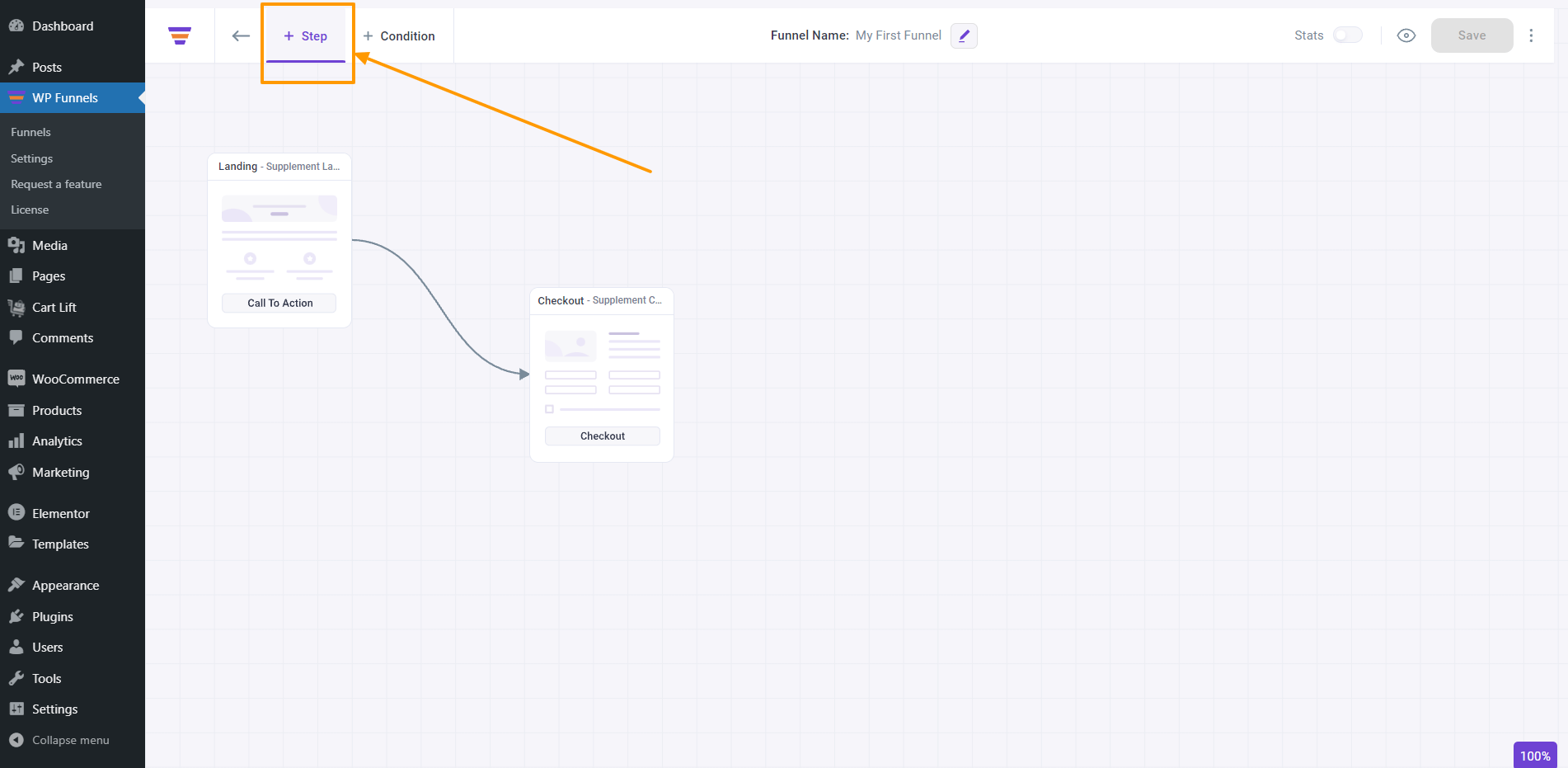 2. You will get few options to add a new step, select Upsell.
Once you select Upsell, you will get a new option, Start From Scratch, click here.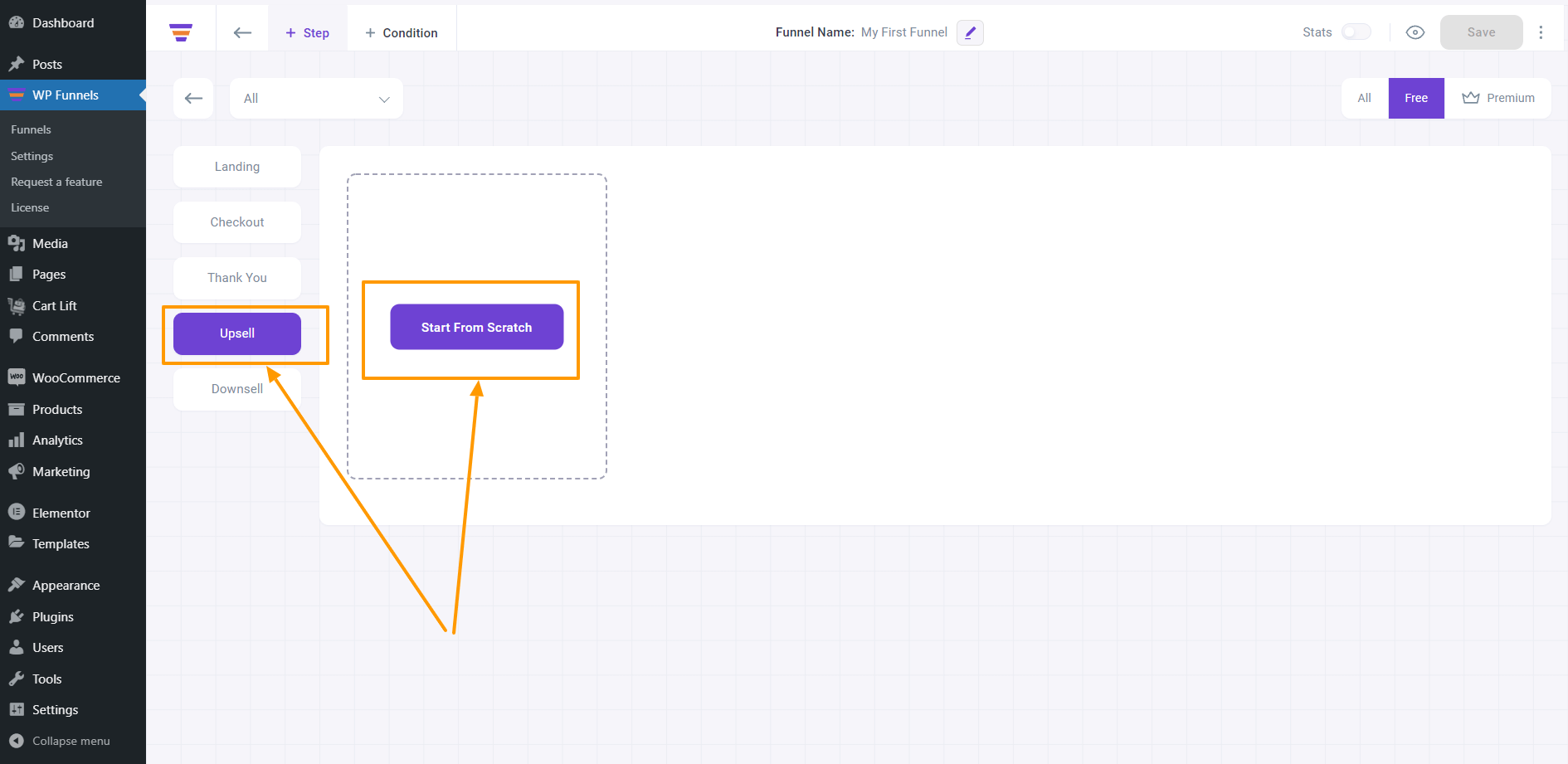 3. When you click on the Start From Scratch button, a popup will appear and here you will have to enter the Upsell step name and click on the Create Step button.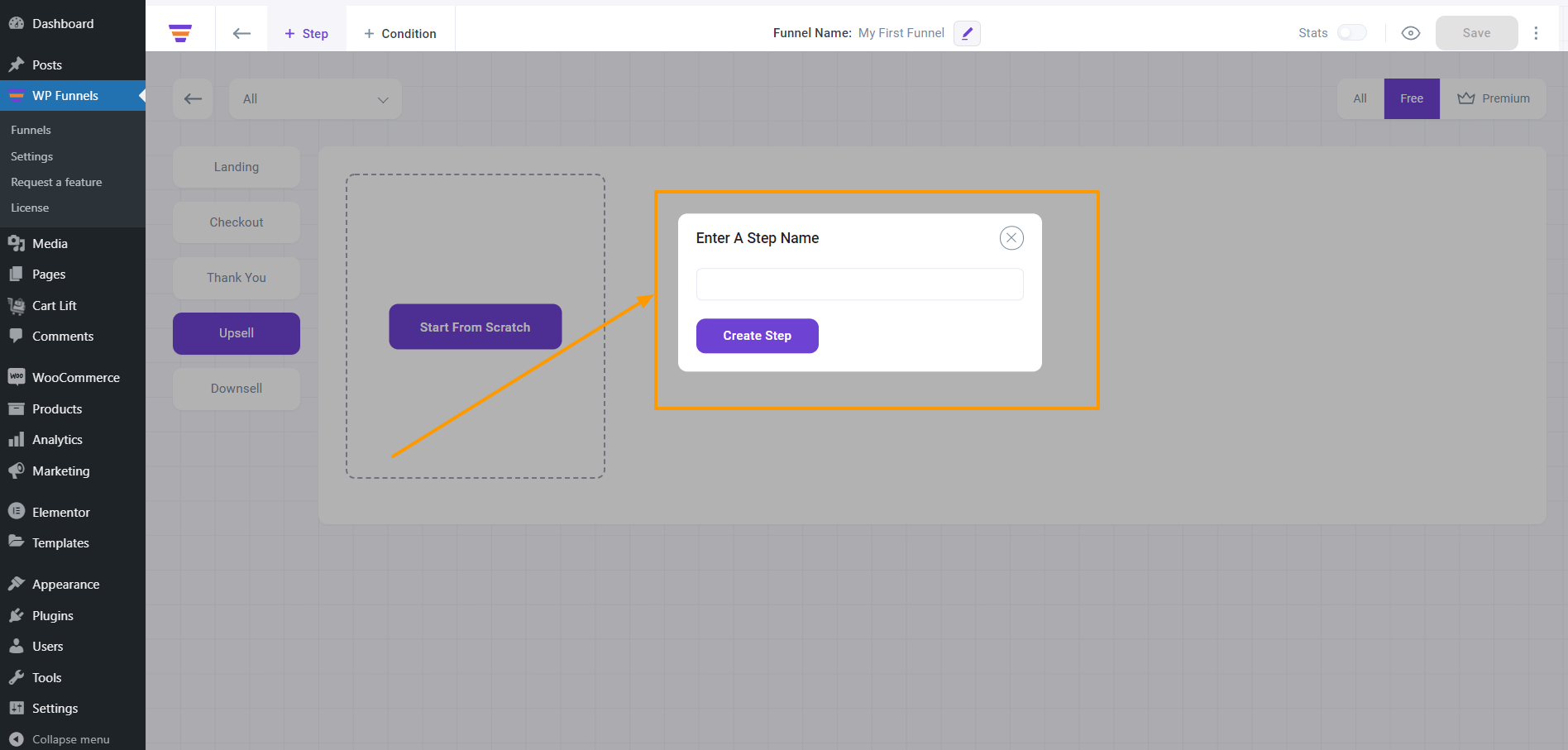 4. Create Step button will create a new Upsell step and you will see the new step is added to your funnel canvas.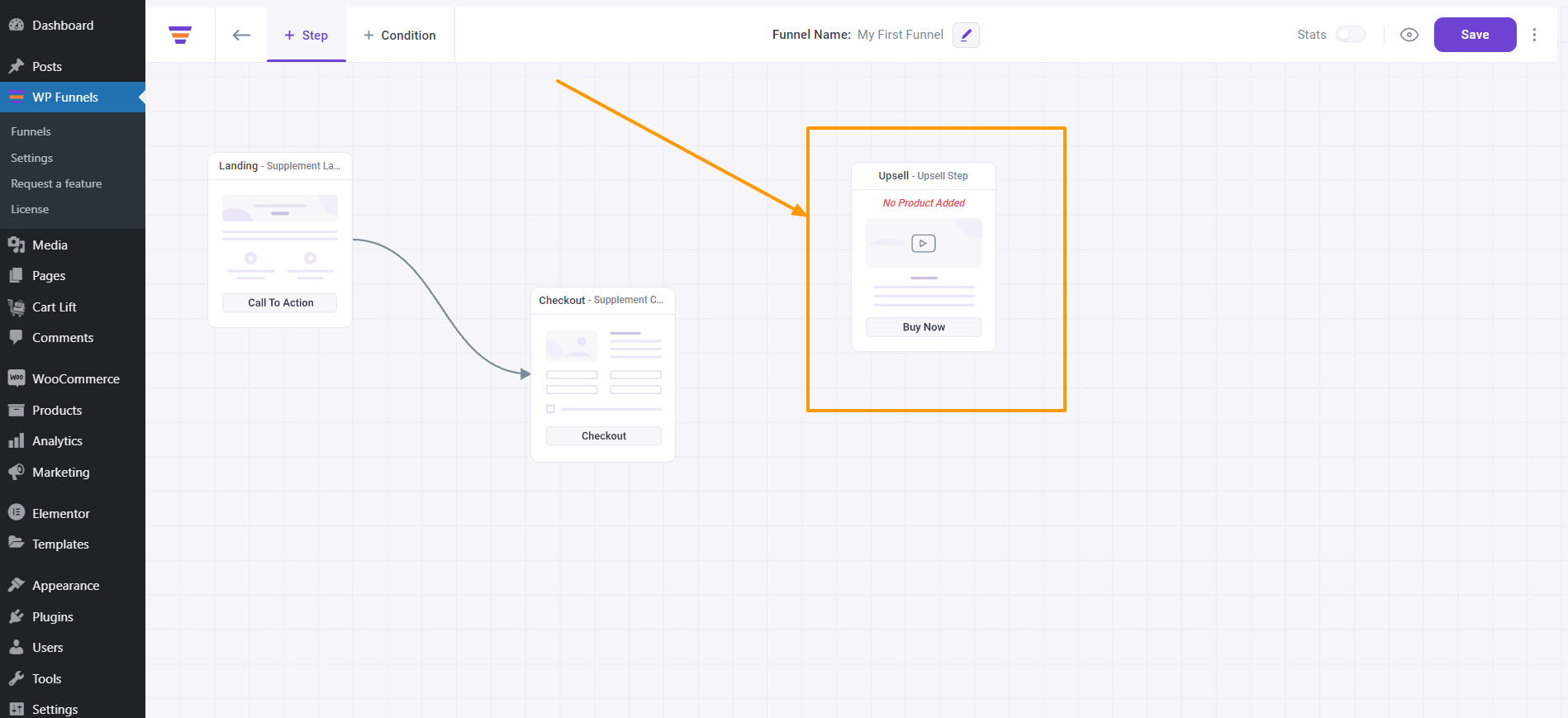 That's it, your Upsell step is now added.
Now, the next step is to assign a product to your Upsell step, click here to learn how you can assign a product to your Upsell step.