Before you create a Sales Funnel for your LearnDash course, make sure you have set up all the basic requirements properly.
In this guide, you will learn how to create a complete sales funnel for your LearnDash course (with WooCommerce).
Step 1: Create A Course Product
1. Follow this guide to create a LearnDash course.
2. After that, create a WooCommerce product & fill in the appropriate information.
3. To assign your Course to a Product, scroll down to the Product data section.
4. Next to the Simple Product dropdown menu, check the box for Virtual.
5. Open the Simple Product dropdown menu and choose Course.
6. Next to Related Courses, click on the course you'd like to associate with this product.
7. Make sure to publish or update your product when you're finished.
Step 2: Assign A Course Product As The Funnel Product
1. Create a Sales Funnel with 3 basic steps: Landing, Checkout, and Thank you.
2. Select your Checkout step and click on the Settings icon.
Initially, if you haven't added a product to your checkout step, you will see a red label called "No Product Added." This will be removed when you assign the main product to your funnel.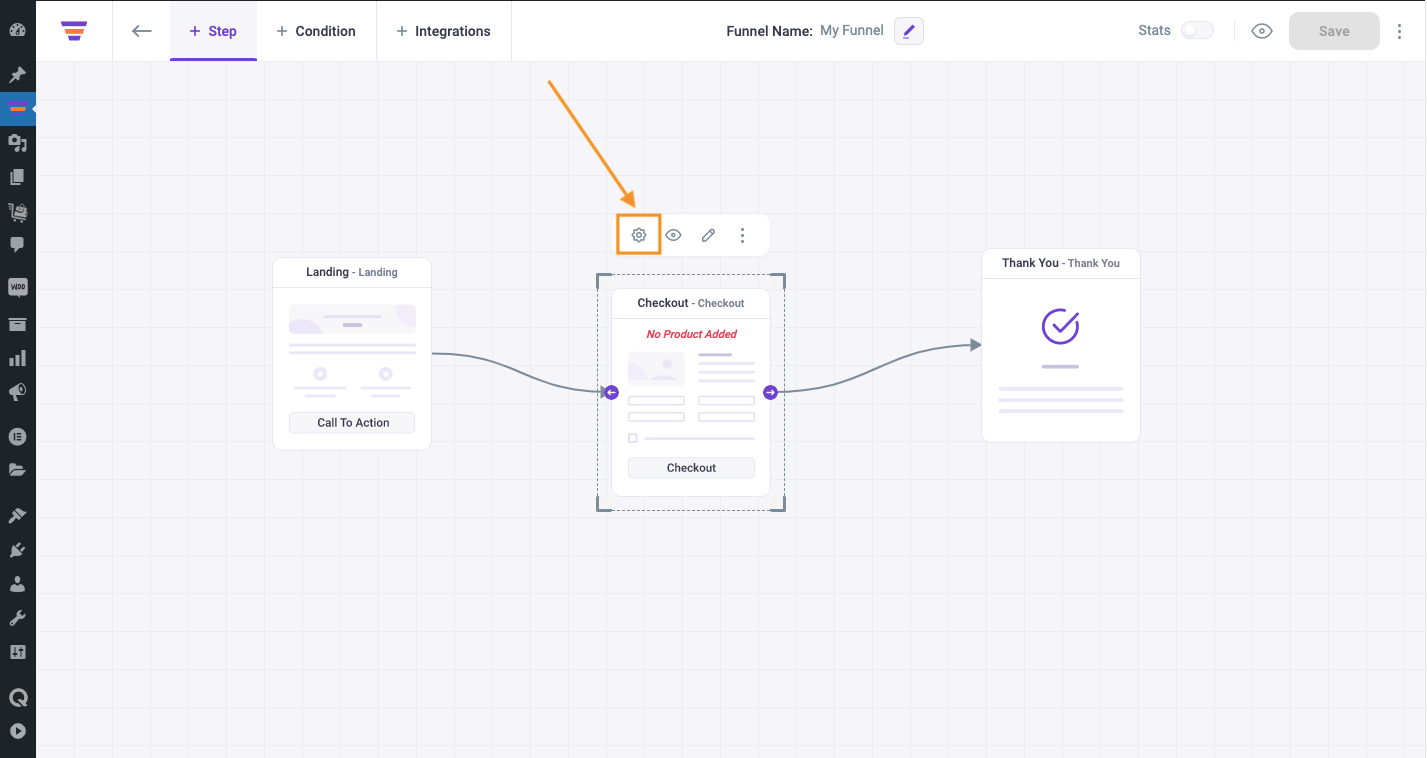 2. It will open the checkout step settings drawer.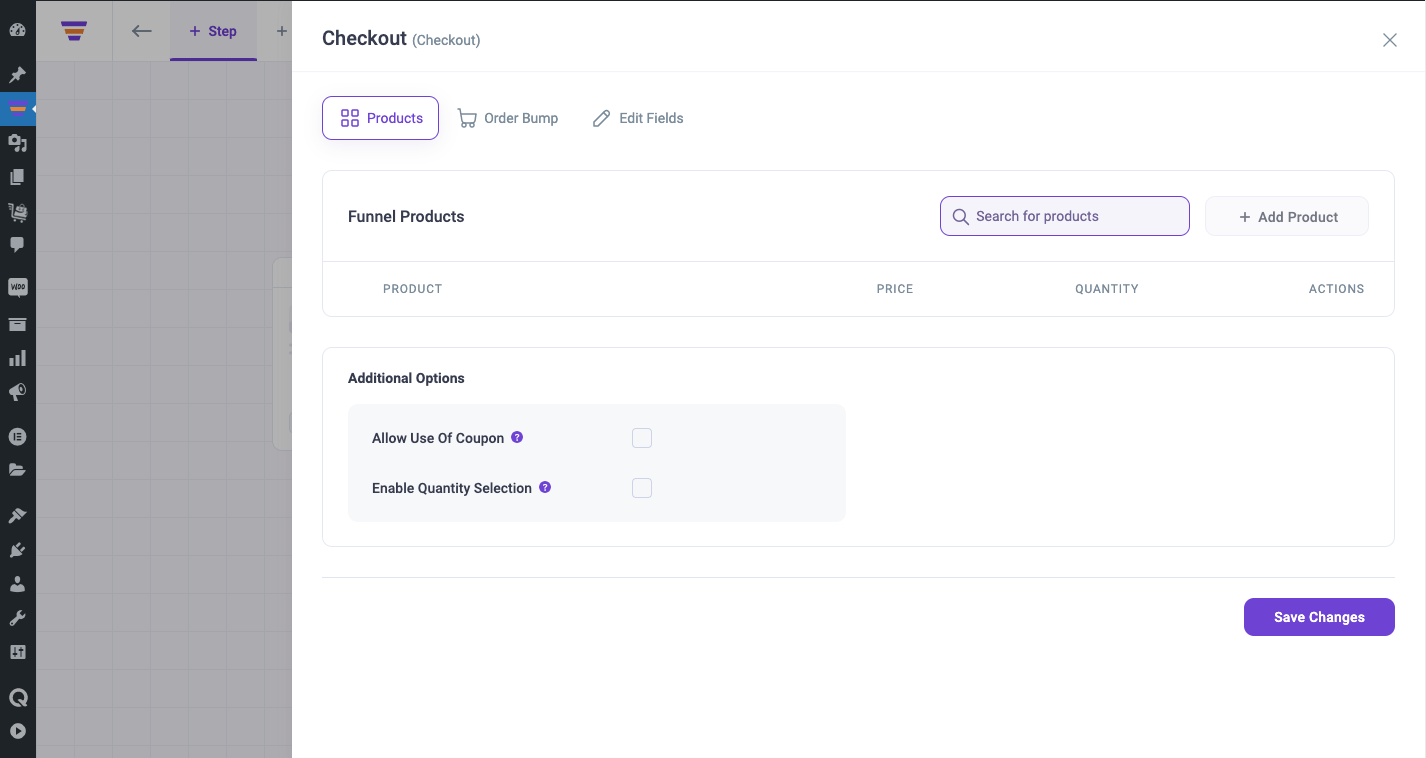 3. Now, on the search bar (on the right side), search for the product you want to offer in this sales funnel. Select it & click on the "+ Add Product" button and the product will be added.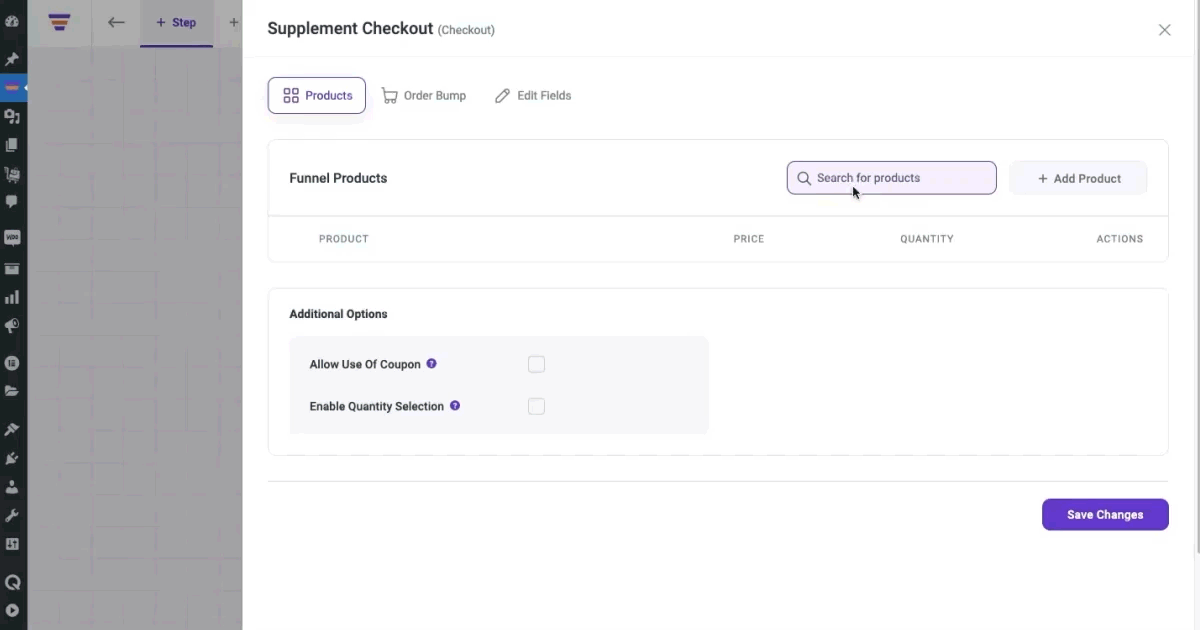 Repeat this process if you want to add multiple products here.
4. Once you add the product(s), click on Save Changes.
Step 3: Design Your Sales Funnel To Sell Courses
After you've created your funnel, the next part is to design the sales funnel step pages using your preferred page builder.
That's it, now you are ready to sell your course through WPFunnels.