If you're using WPFunnels (Basic) from the WordPress repo, then you may easily upgrade to pro.
Upgrading to pro will give you access to more amazing features such as One-click upsell and downsell offers after checkout, Integration with FluentCRM, Analytics, Replace Main Order with offers, and many more.
Follow the instructions below to upgrade to WPFunnels Pro.
Step 1 – Click on Go Pro
You may get the Pro plugin from our website or go to Dashboard > WPFunnels and click on Go Pro Tab.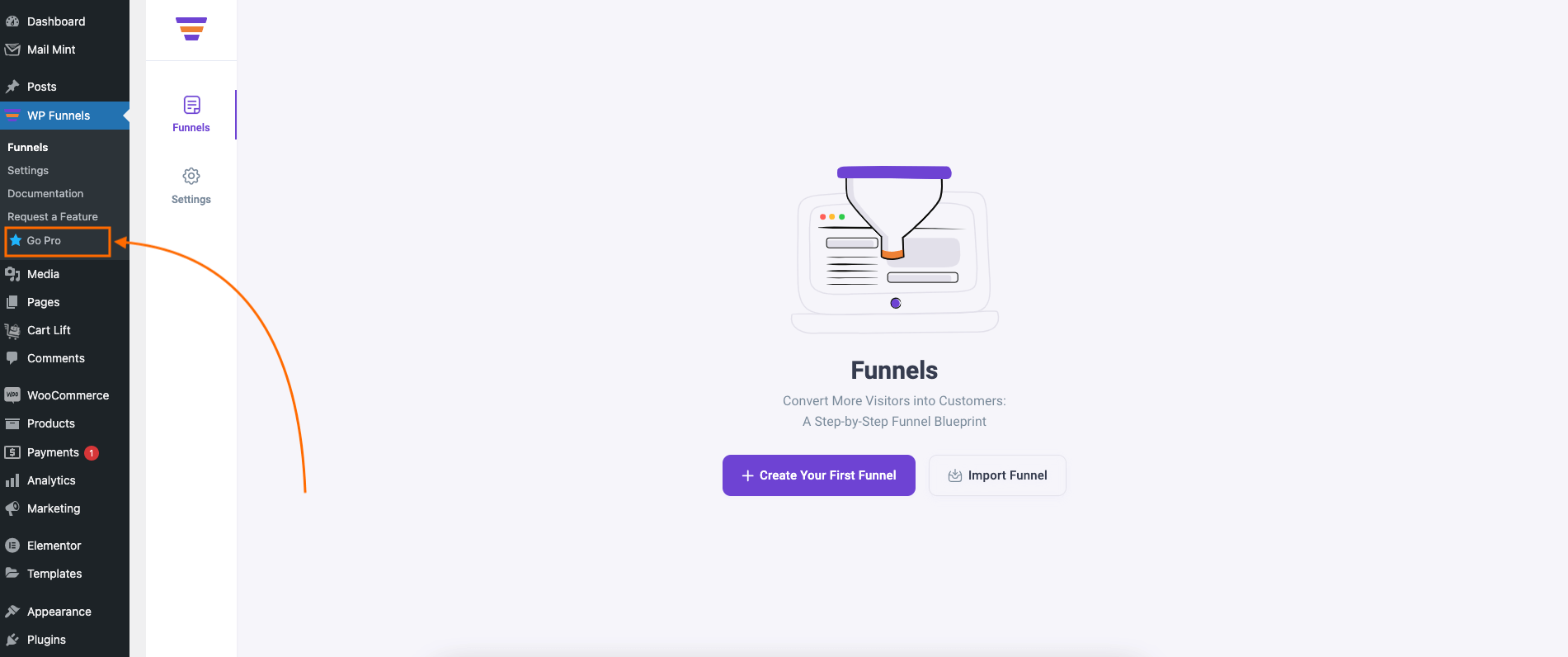 Step 2 – Choose Your Plan
It will take you to our Pricing Page.
On the Pricing page, you will get 3 Annual Plans of WPFunnels.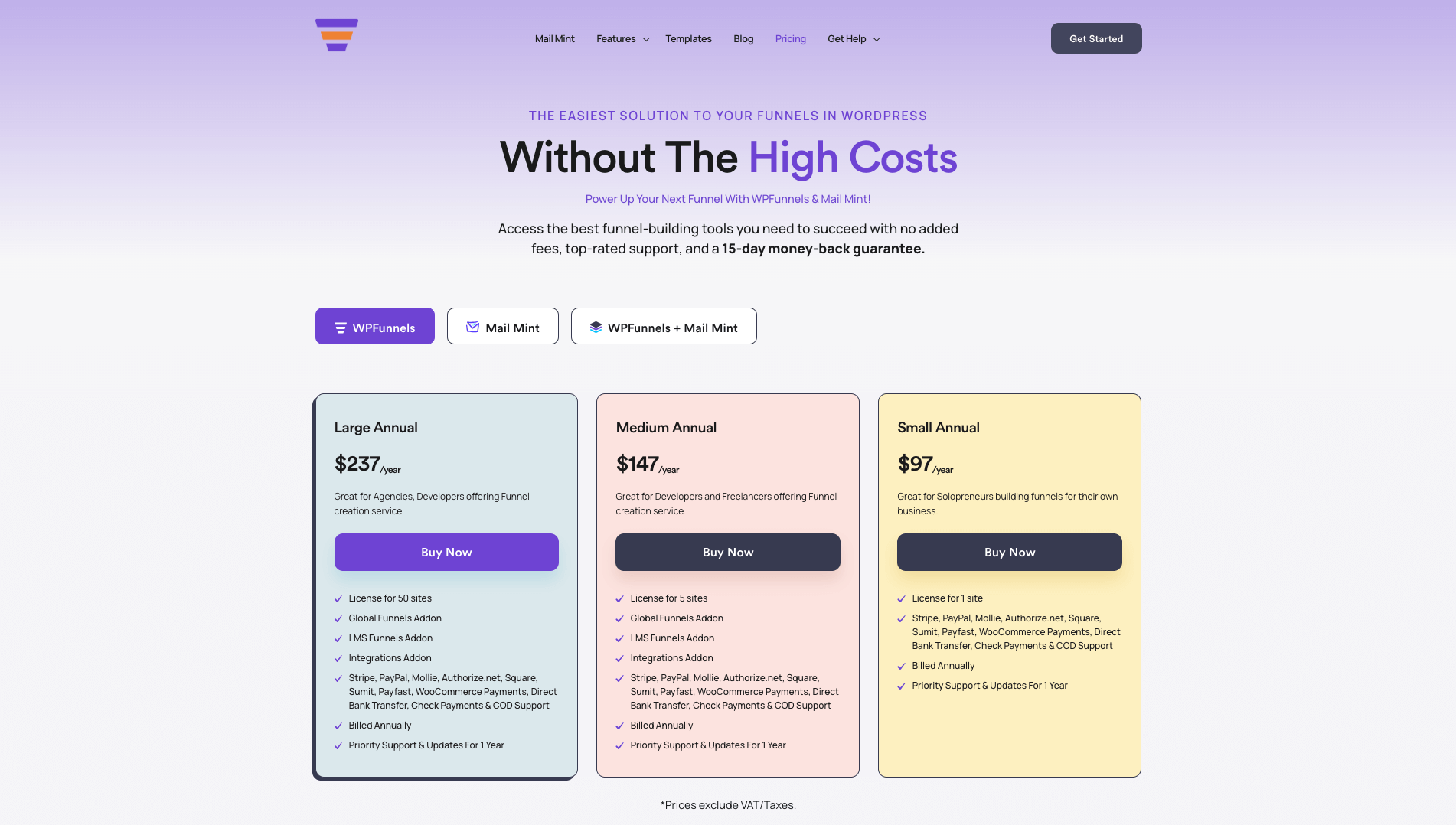 Whichever plan you choose, click on Buy Now.
Step 3 – Complete The Checkout
Once you've selected your plan, it will take you to the checkout page.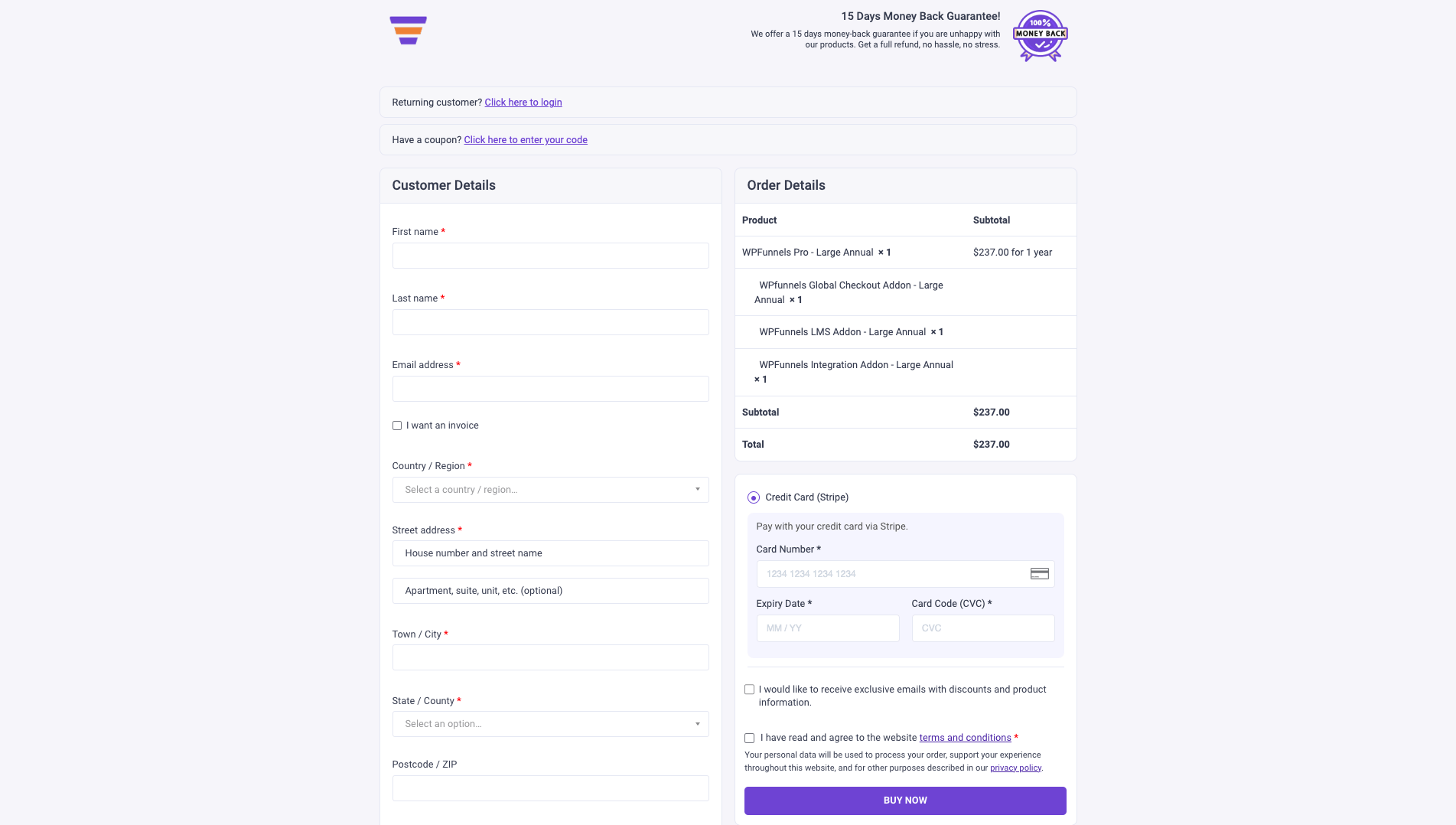 Fill out the information and click on Get WPFunnels Now.
And that's it. You have successfully upgraded to WPFunnels Pro.
Immediately next, you will be asked to set up an account on WPFunnels and you will receive our emails with instructions to start using WPFunnels Pro.
Next, you may Activate Your License for WPFunnels Pro.