So, you have just created a sales funnel and added the checkout step to your funnel.
Now, the next step would be to add a sales product to your sales funnel – the product that you will promote through your sales funnel.
Watch this video or follow the easy steps below to add product(s) to your sales funnel.
Step 1: Go To The Checkout Configure Drawer
At first, go to your funnel canvas.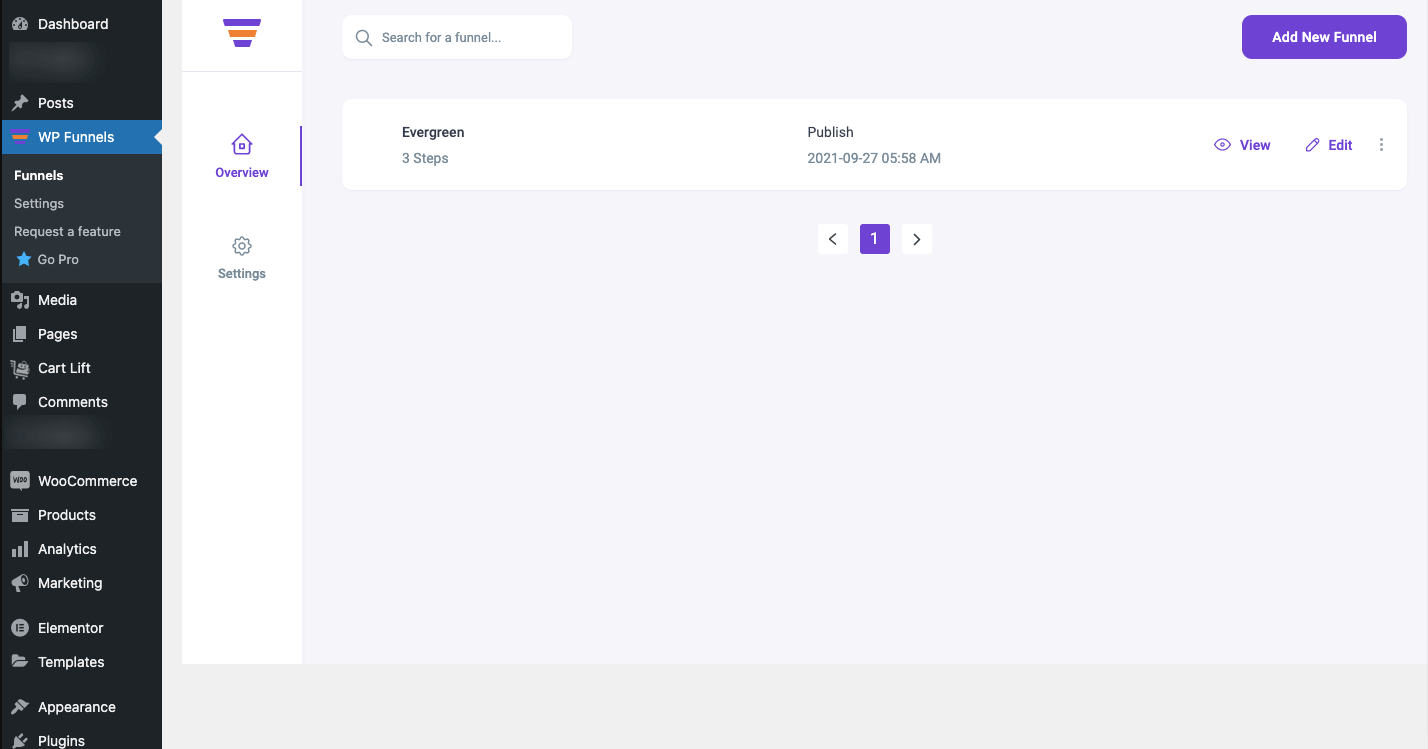 If you haven't added any products to your checkout page, you will see a red warning message "No Product Added" on the checkout step.
Select the Checkout step and you will get a few new options.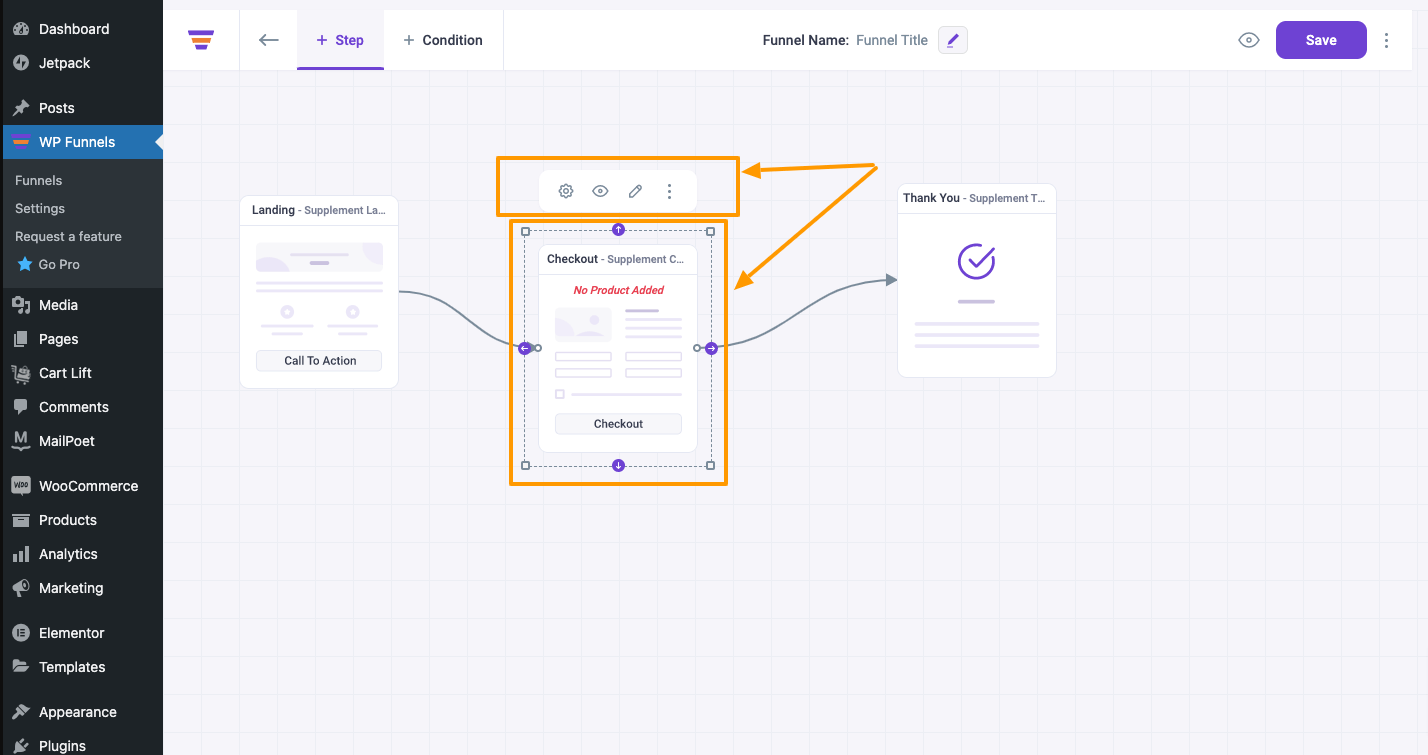 The first option is the Settings, the second option will let you view the Checkout page in action, and the last option is the edit option, through which you can edit your Checkout page.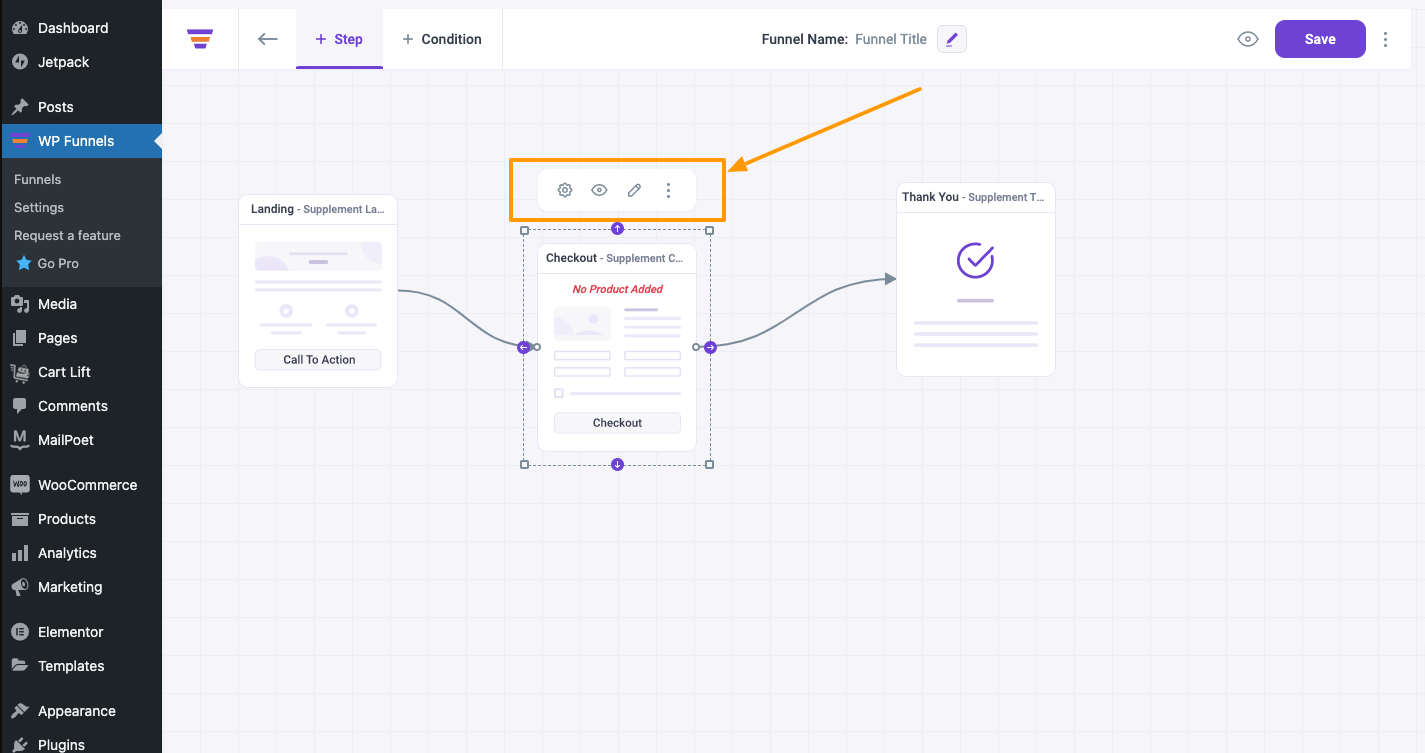 From here click on the Settings (the first option) option and you will get the options to add a new product to your Checkout page.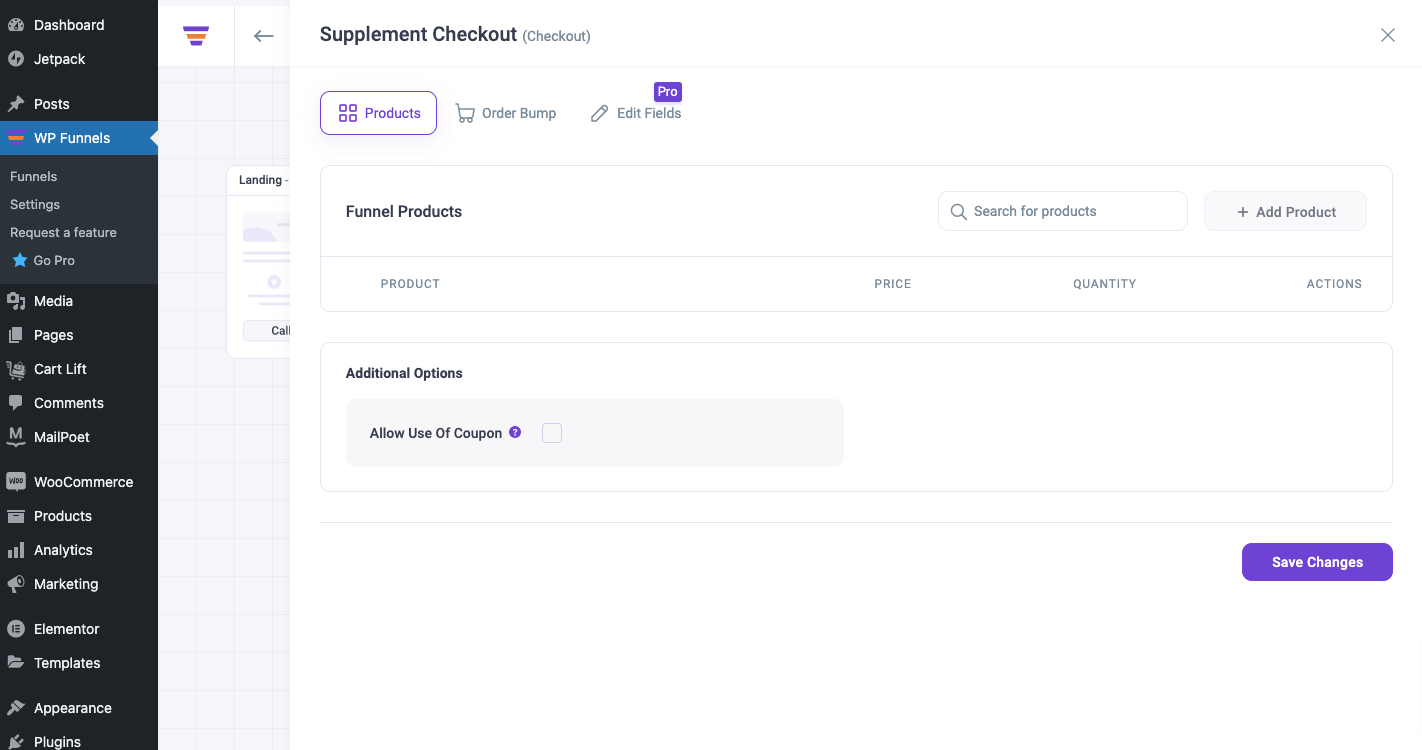 Step 2: Add New Product(s)
Now, on the Checkout settings, you will see that Products tab is selected by default.
On the right, you will find a search box.
Type the product name and you will get suggestions, and select your preferred product from the list.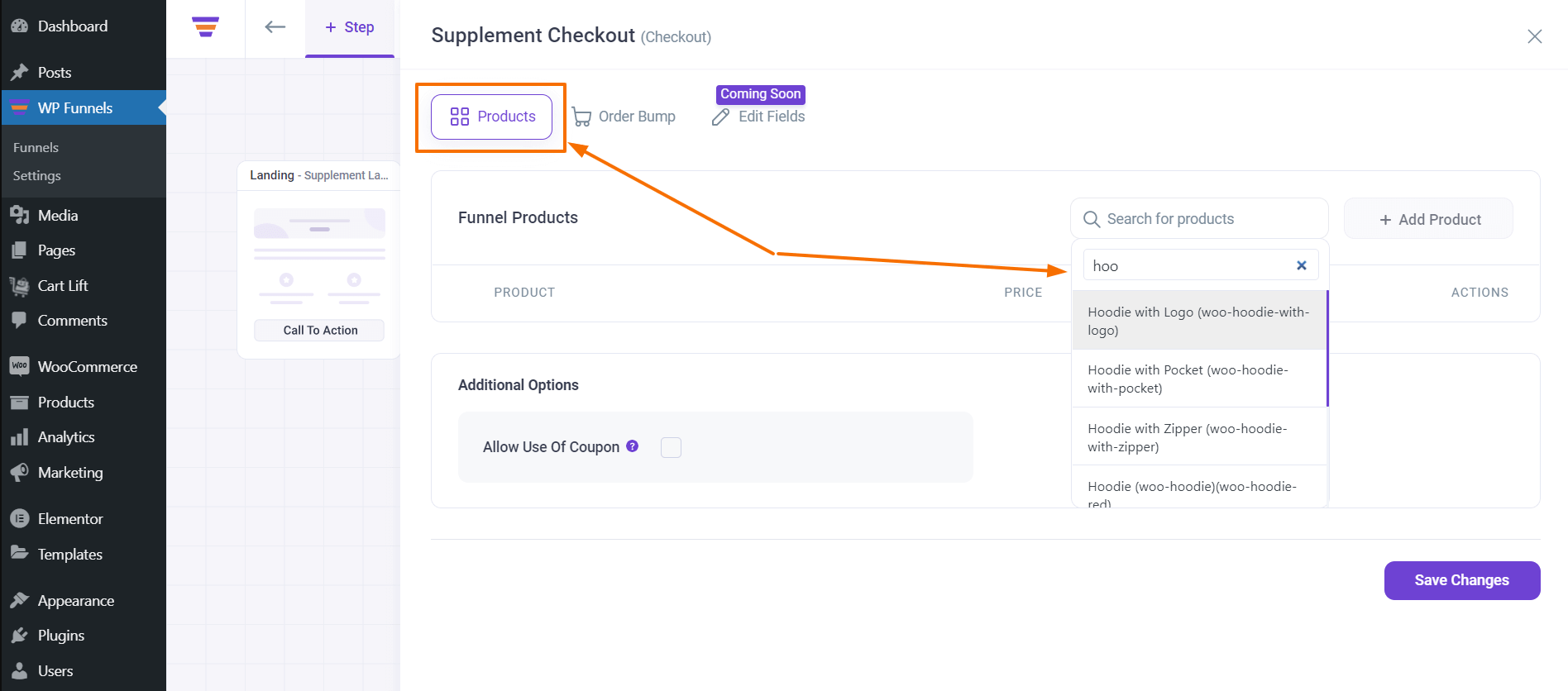 Click on the Add Product button to add this product to your Checkout.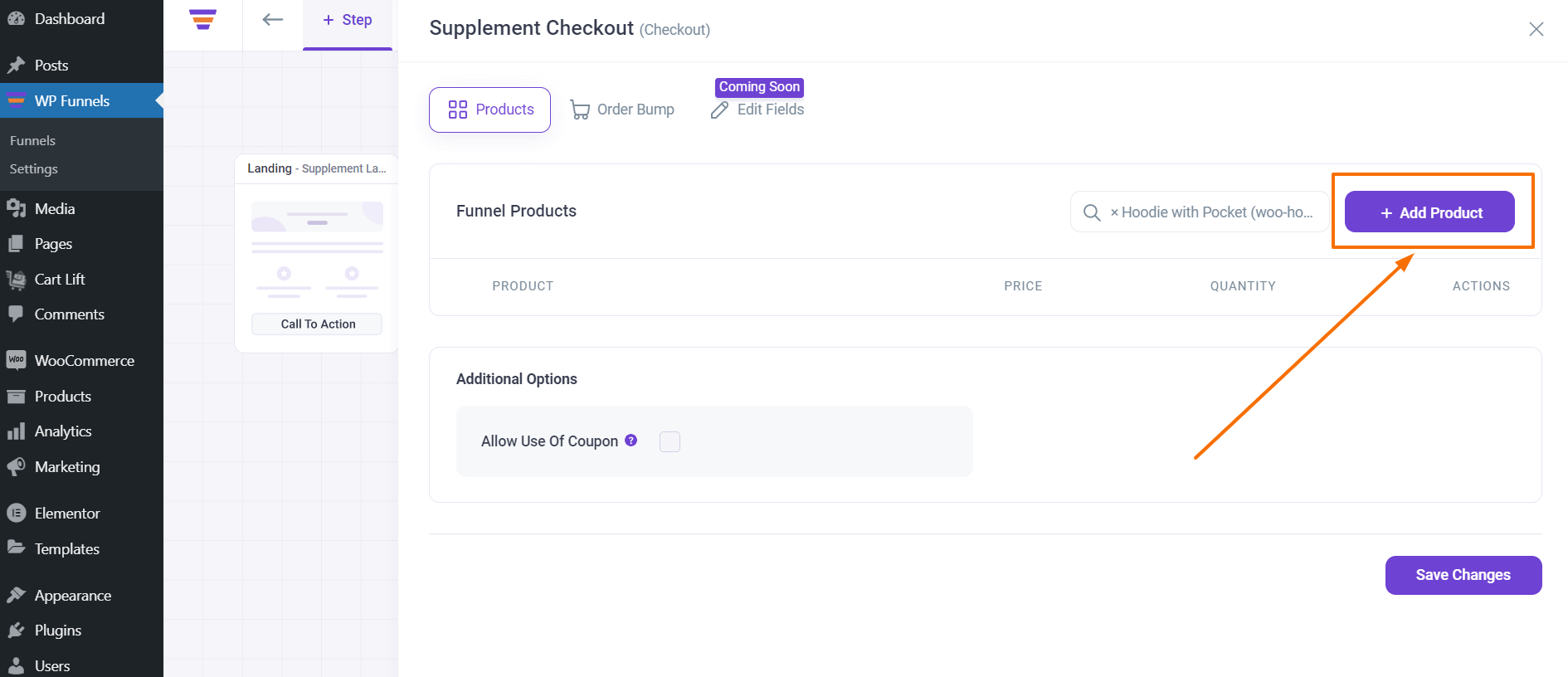 Once the product is added to your funnel, you will have the option to change the quantity of your product.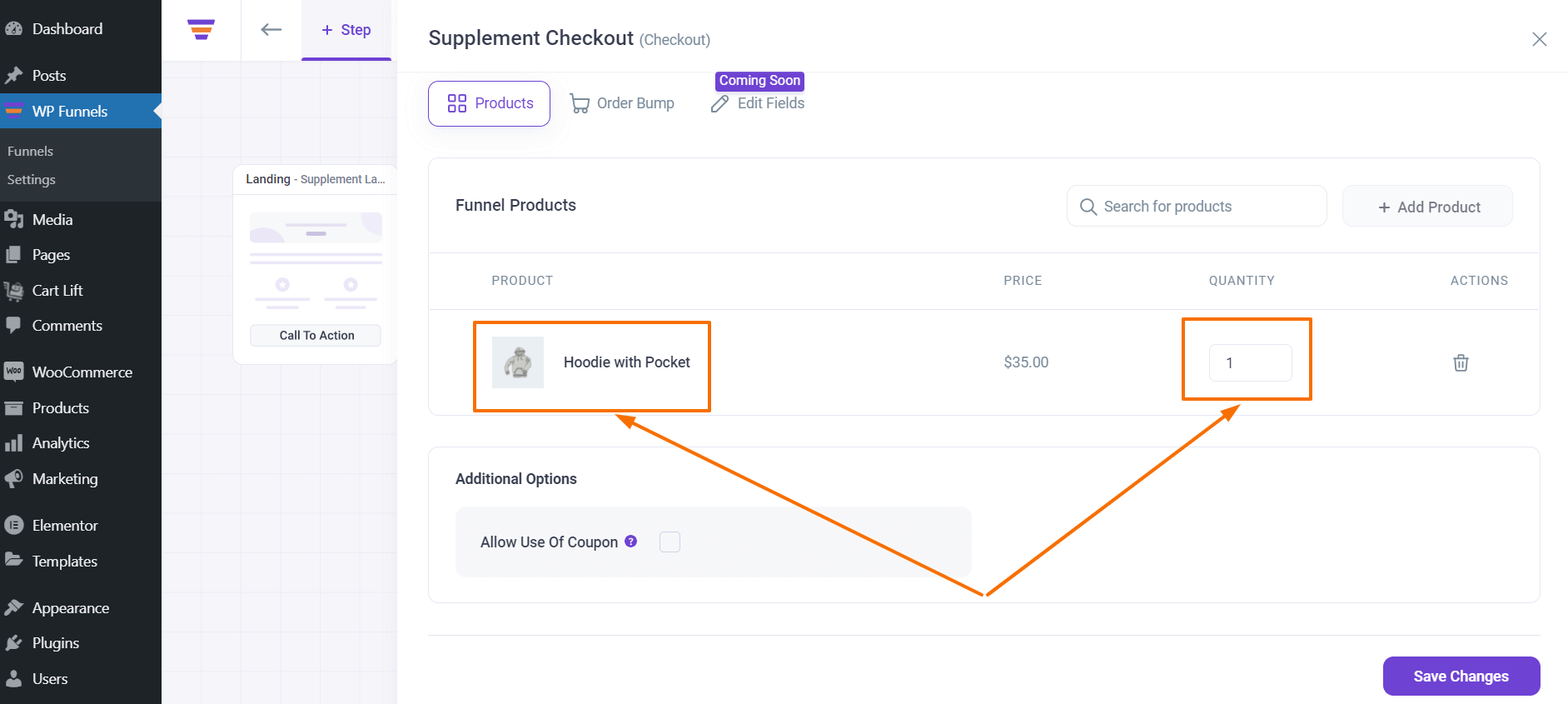 You can add more products the same way. Search for a product and select the product from the list and then click on Add Product button, and the products will be added to your funnel.
Now, finally, click on the Save Changes button.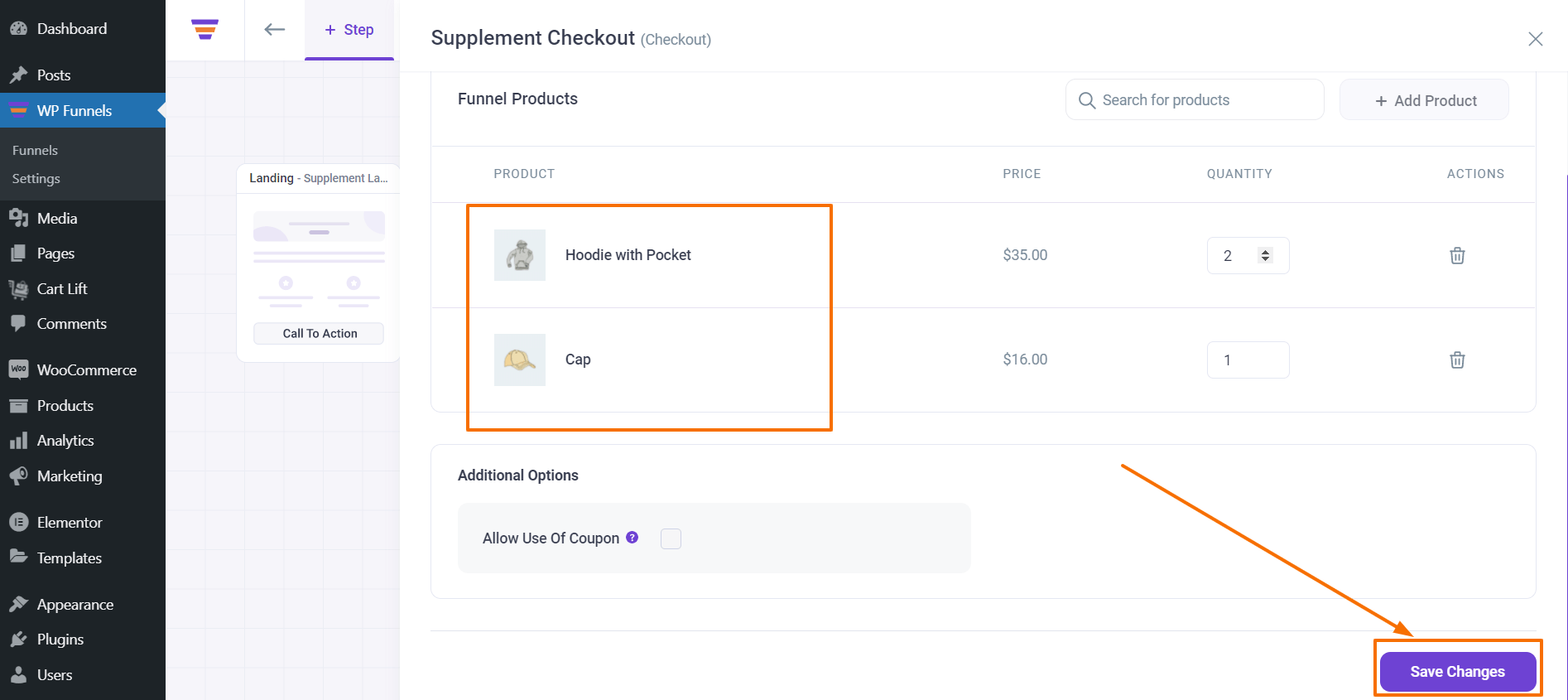 Your sales product is now added to the Checkout page.