It is important to define how many emails you want to send within a specific timeframe.
Here's how you can set it up in Mail Mint.
1. First, go to Mail Mint > Settings and move on to the Email Settings tab.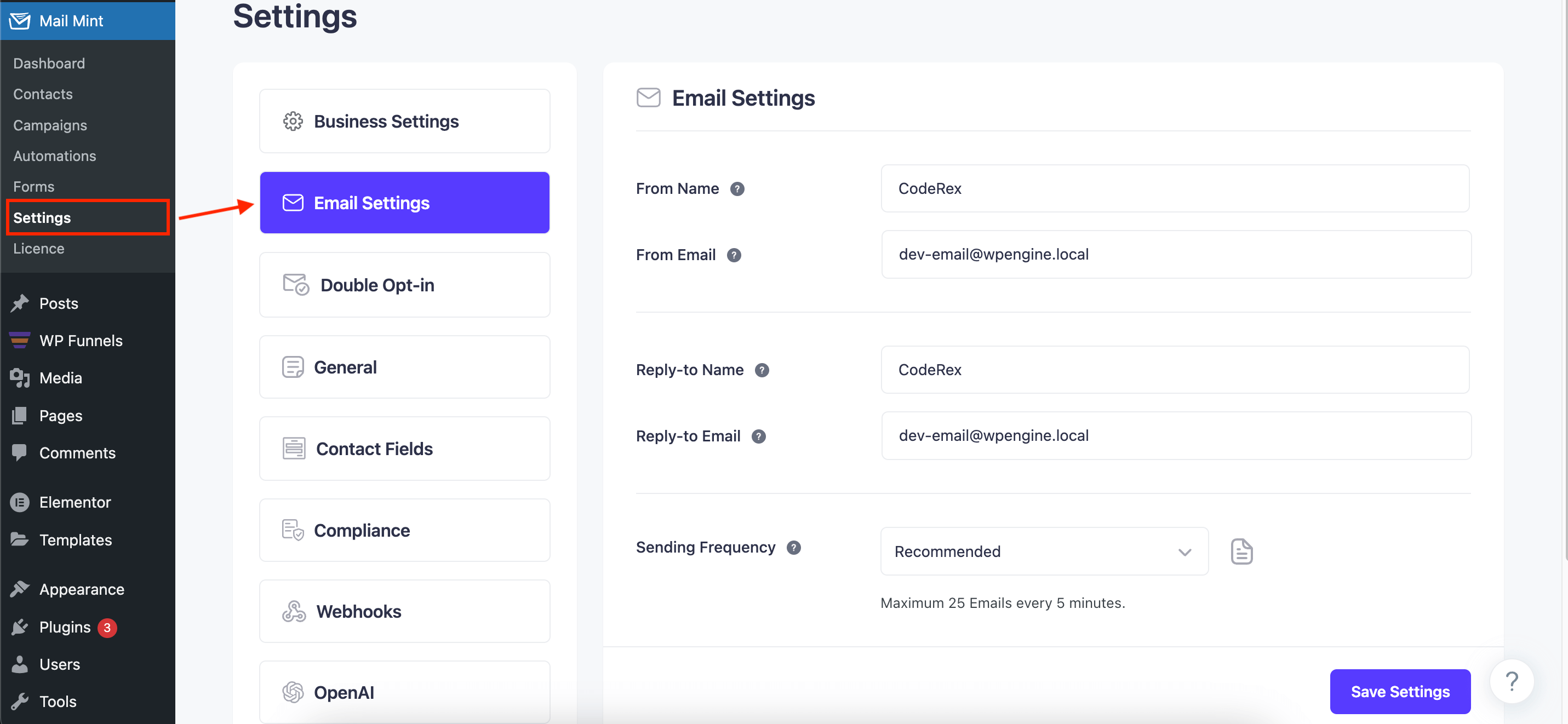 2. Now scroll down and you will see the "Sending Frequency" section. It is always set to "Recommended" by default.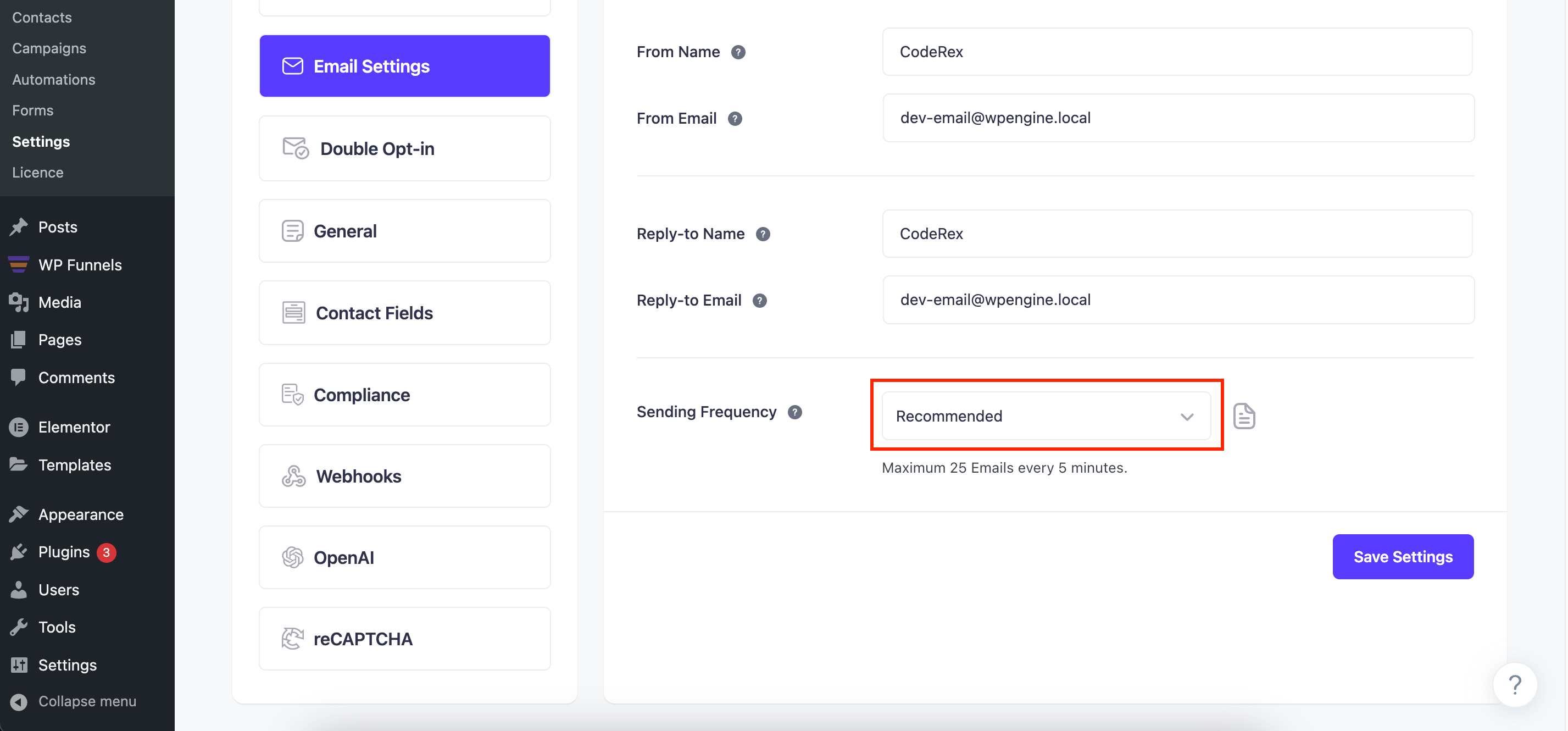 3. You can change it to "Manual" and set up the sending frequency as you desire.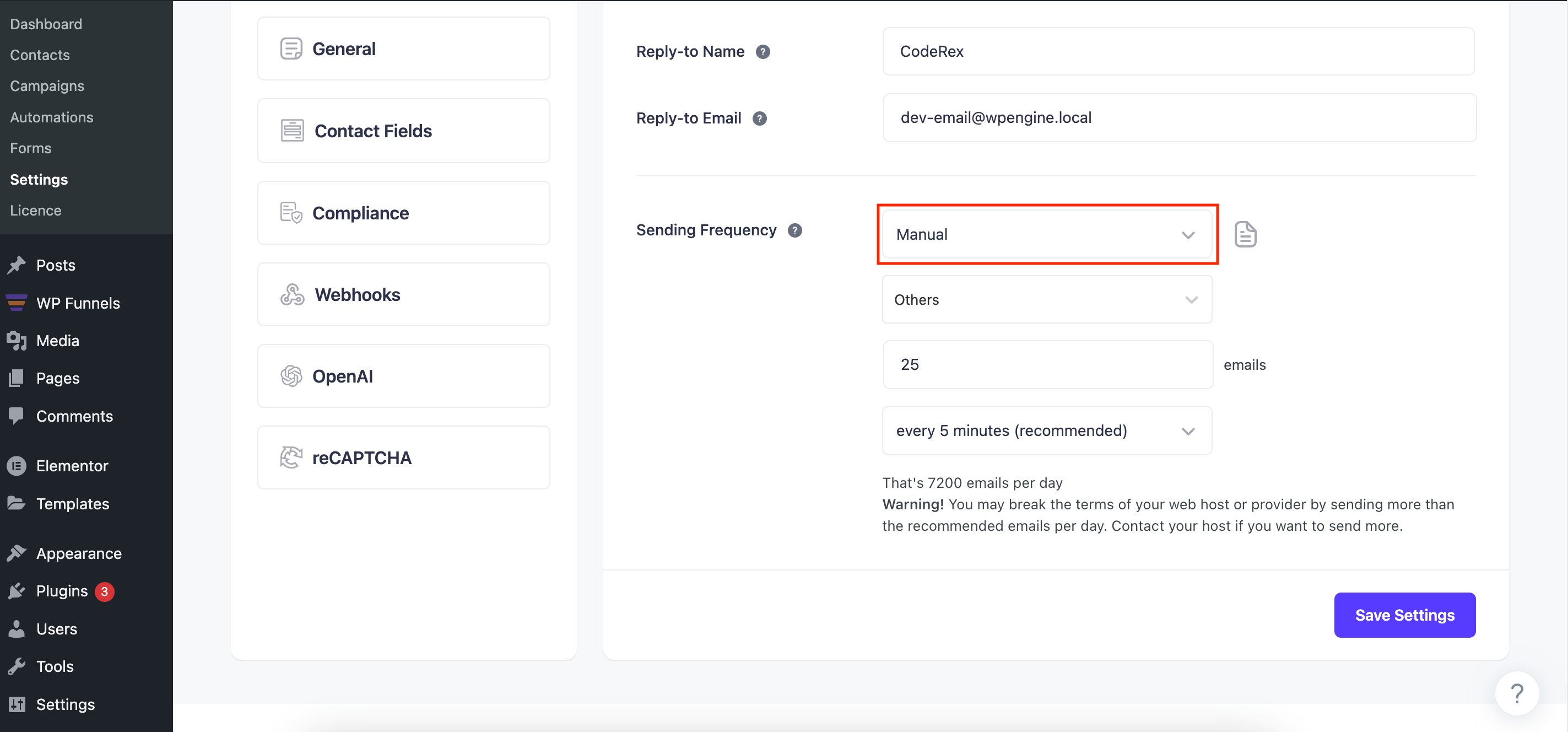 4. Your email-sending frequency depends on which email service provider you use.
You can select your email service provider from the list or select the option "Others" and set up the frequency.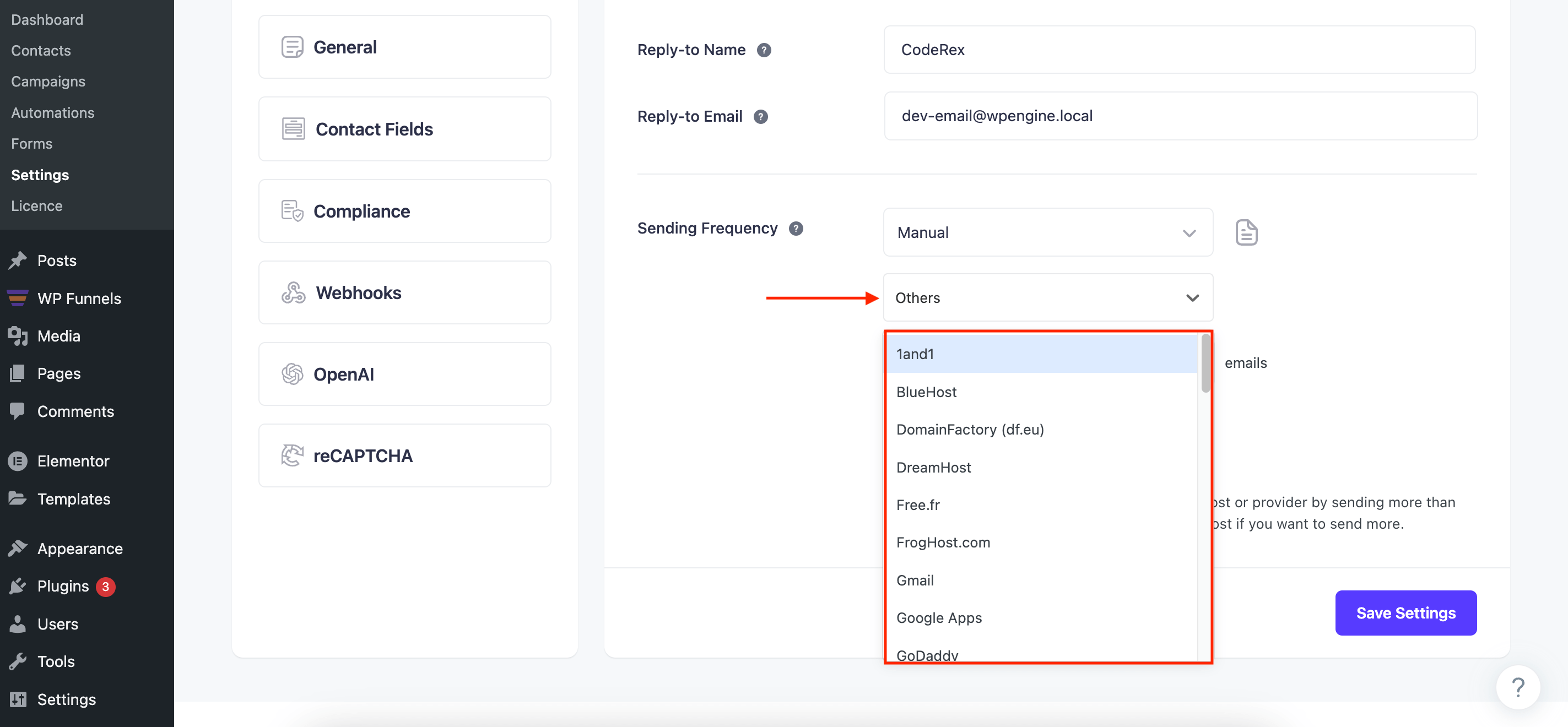 5. Now set the maximum number of emails to be sent within a specific time.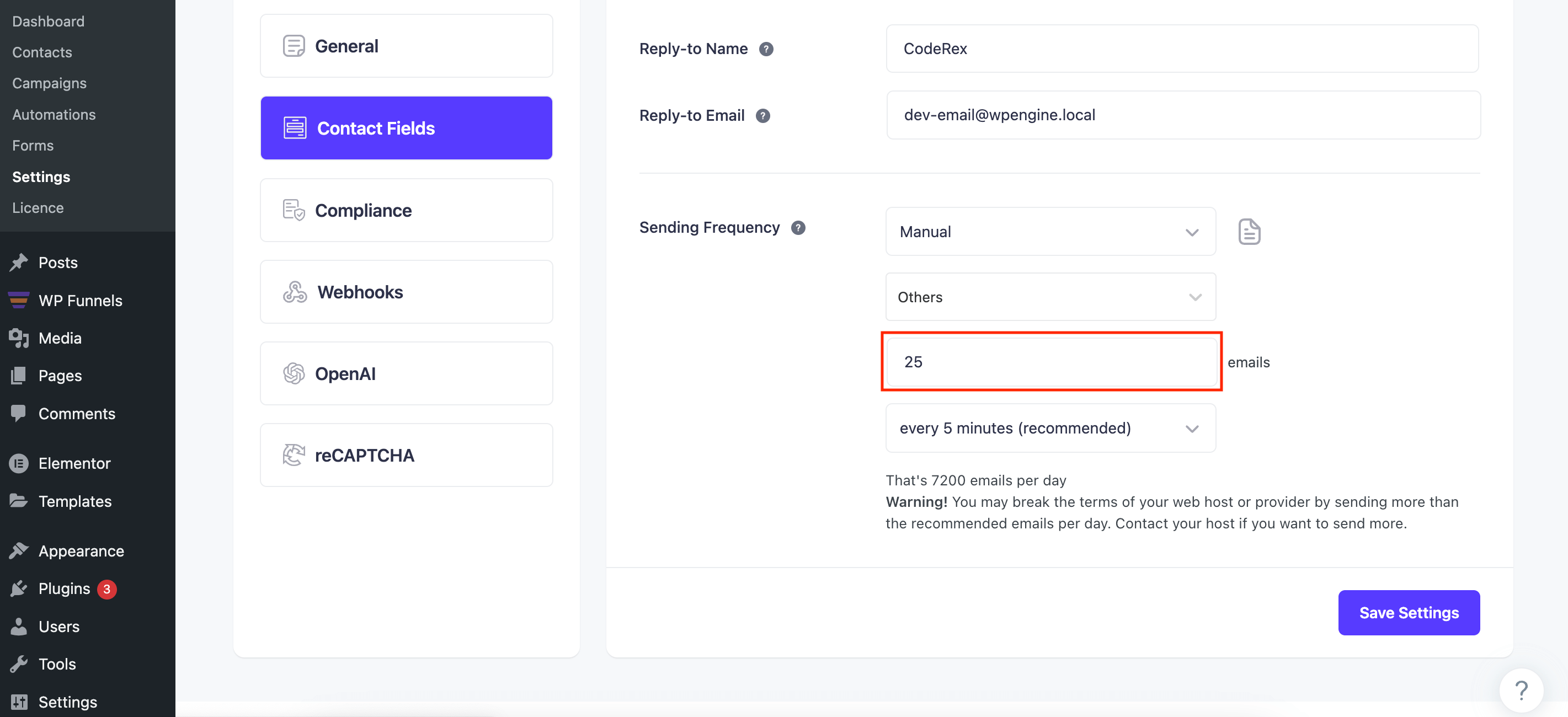 6. Then select a timeframe from the list.
Here, 25 emails every 5 minutes is set as default. But you can change it according to your needs.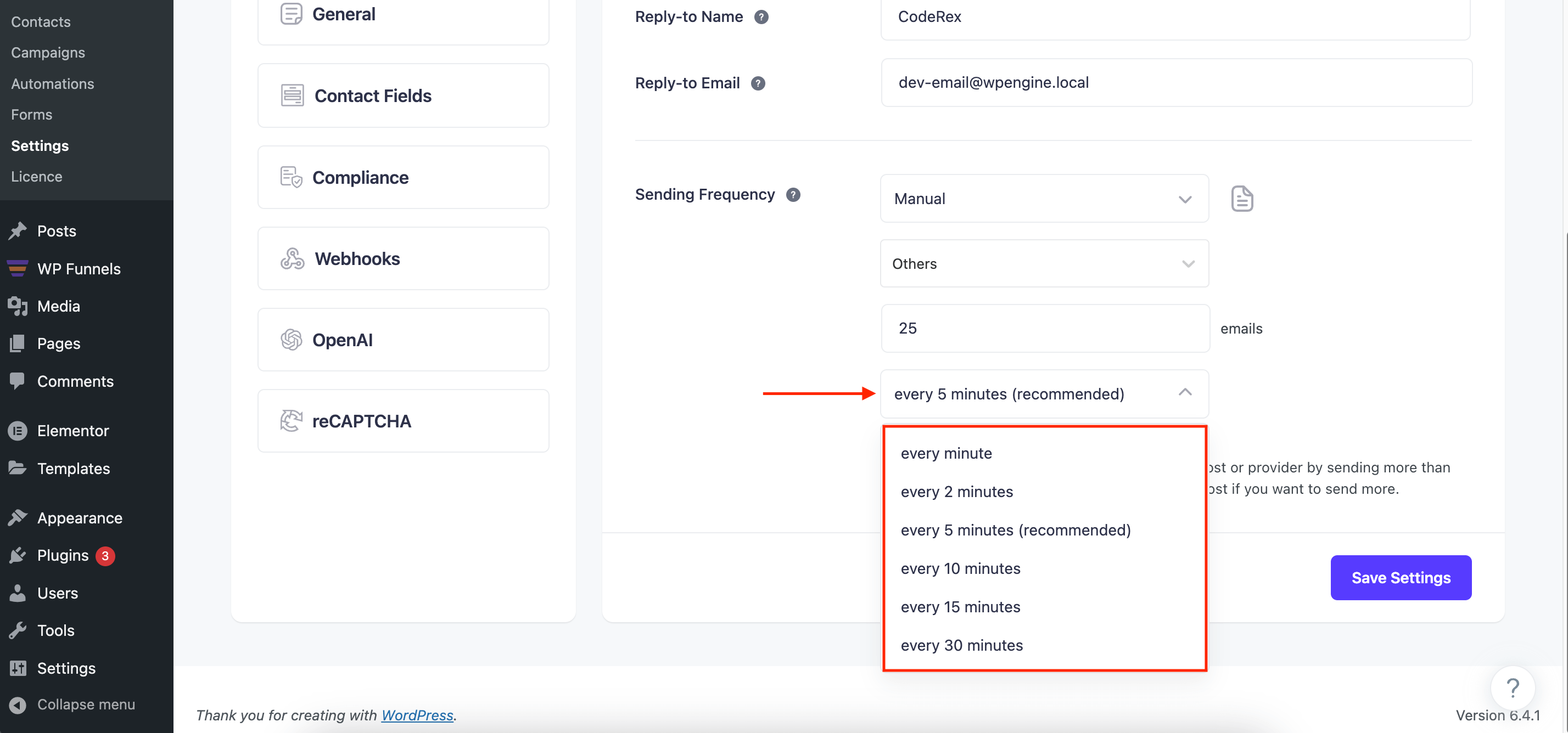 7. After you configure everything, click on Save Settings for the changes to apply.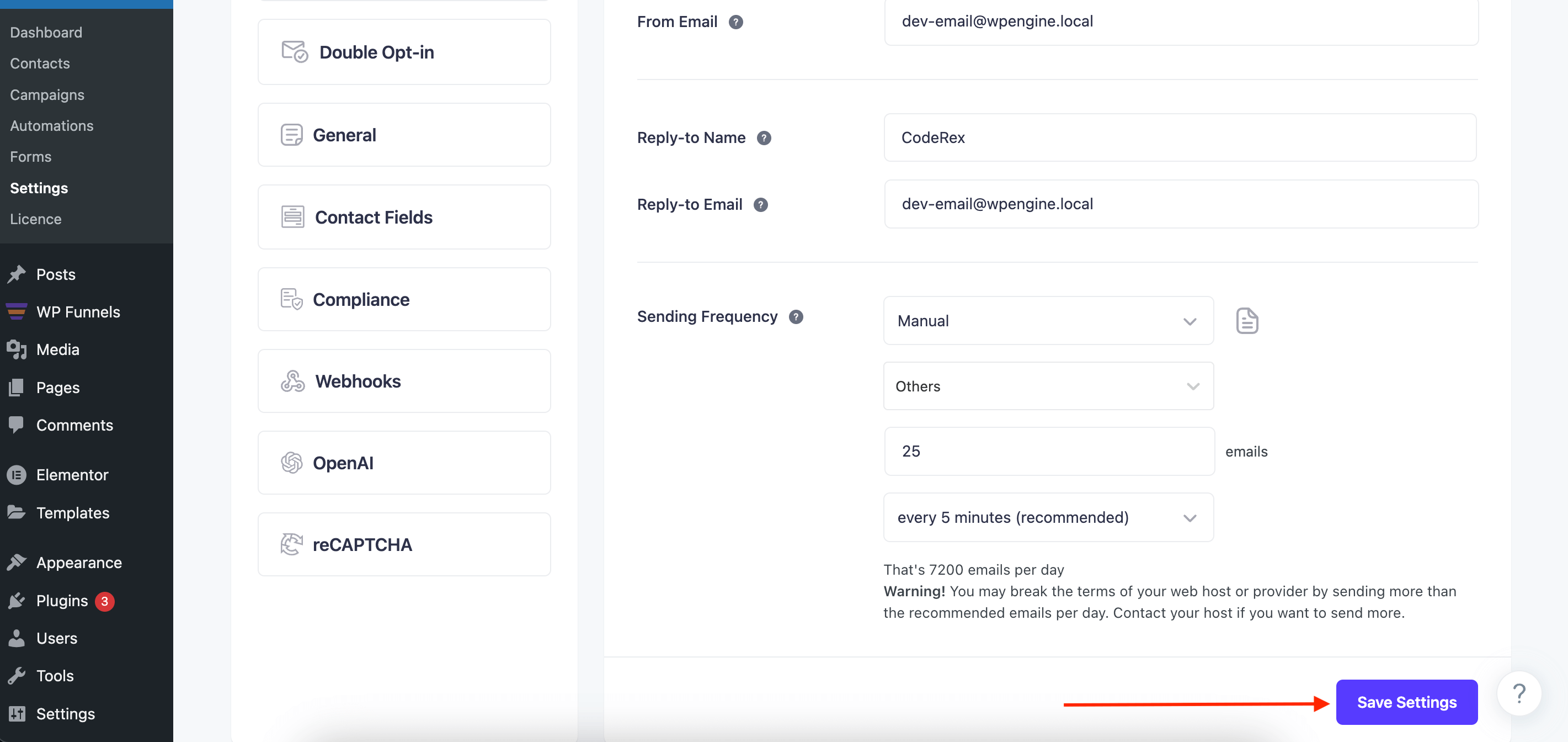 This way you can control the email sending frequency from Mail Mint.