Now, let's see the automation triggers for Mail Mint Abandoned Cart Feature.
First, go to Automation Module and create an automation from scratch.
Once you go there your Automation canvas will open. There you'll get an option to select a trigger.
For that, go to the WooCommerce tab and you'll get three dedicated triggers for Mail Mint,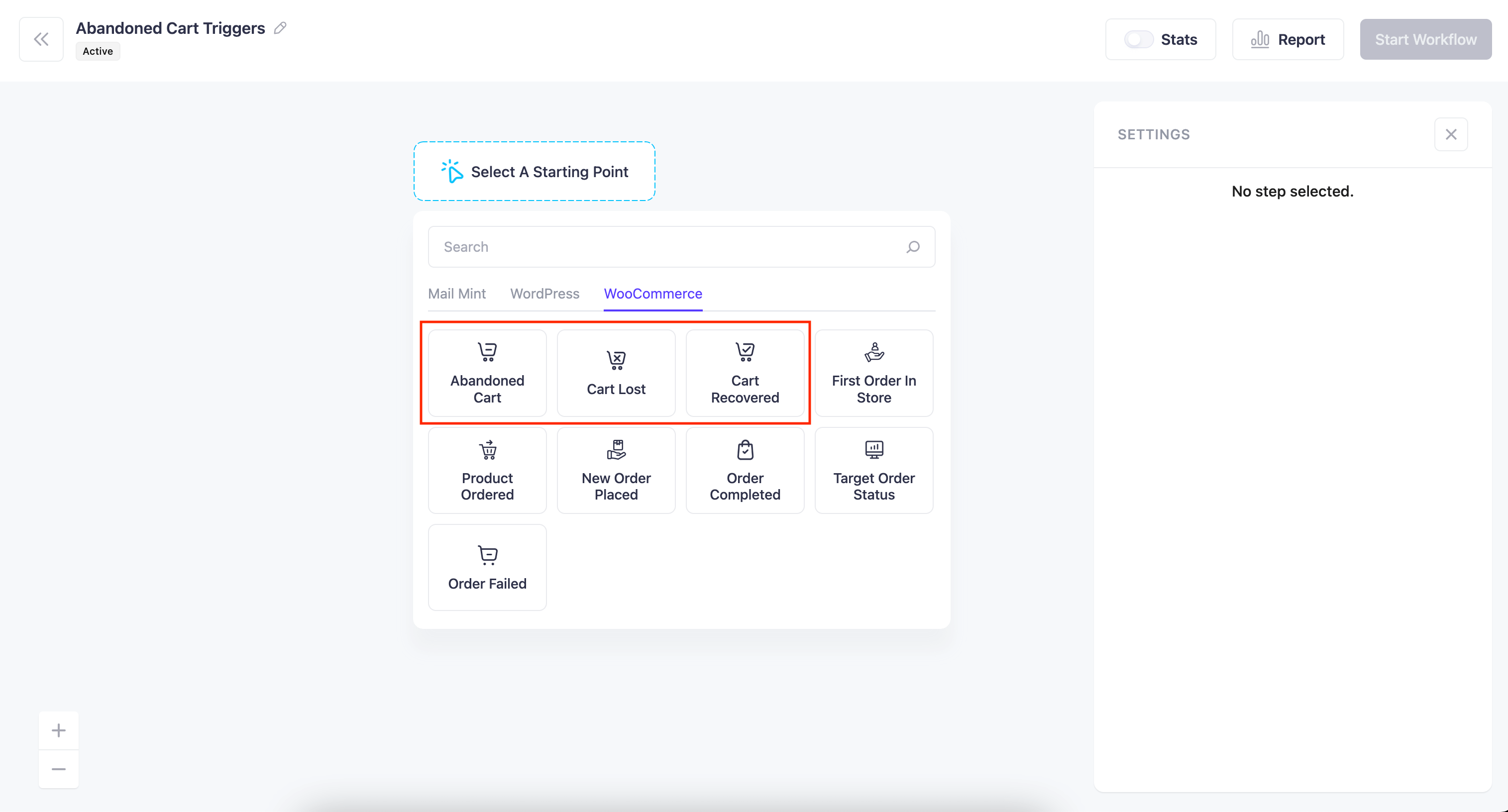 Abandoned Cart:
With this trigger, you can select generic automation for all the carts that have been abandoned or you may select a specific product to run abandoned cart recovery emails for.
If you don't select any specific product, then the abandoned cart recovery automation will run for all products by default.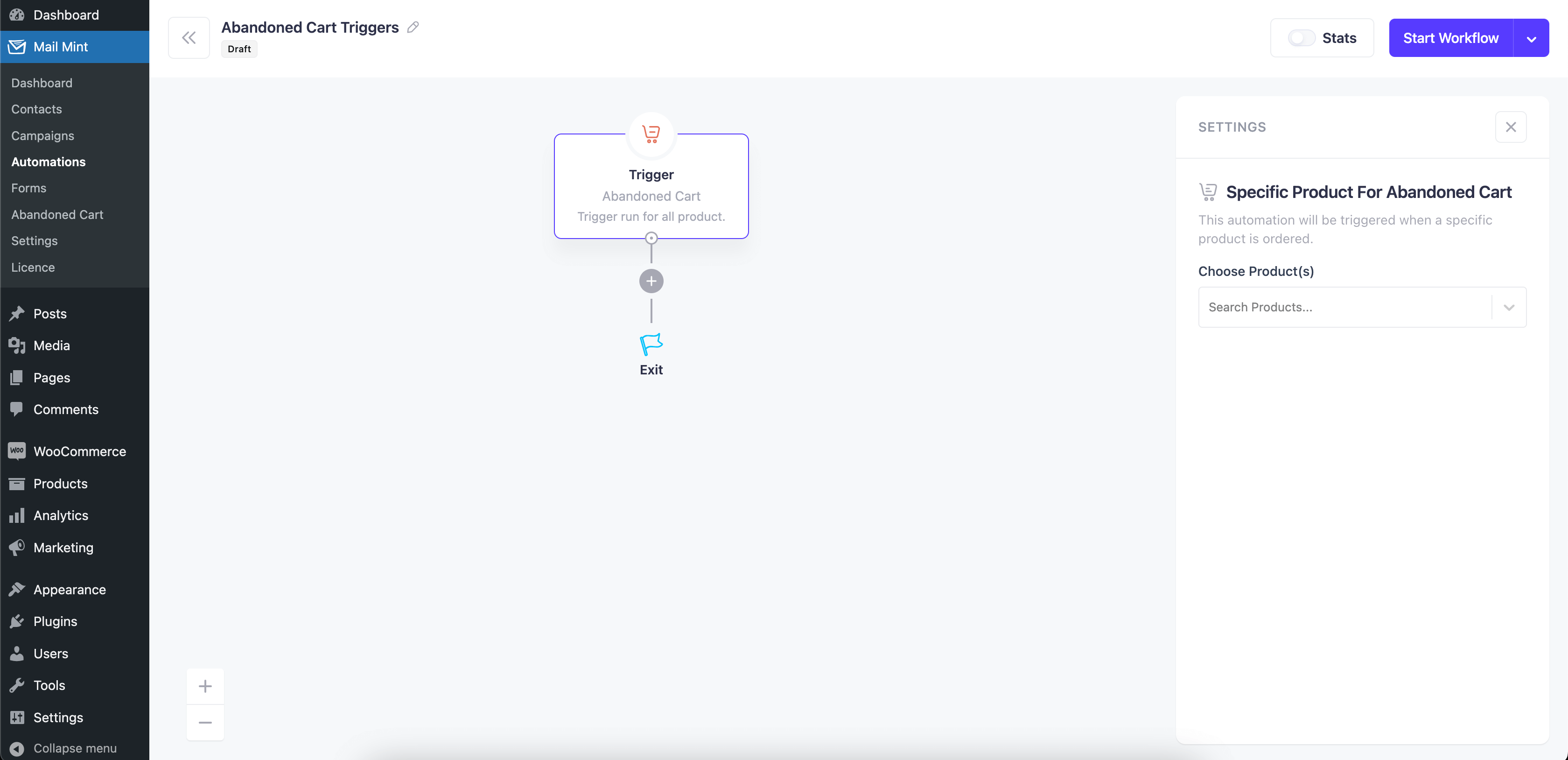 Cart Lost:
This trigger can be used when a cart is no longer available and recoverable. You can send a reminder to the user that their cart has been lost.
Cart Recovered:
Send thank you and congratulations emails to the people who purchased from your abandoned cart recovery email campaign.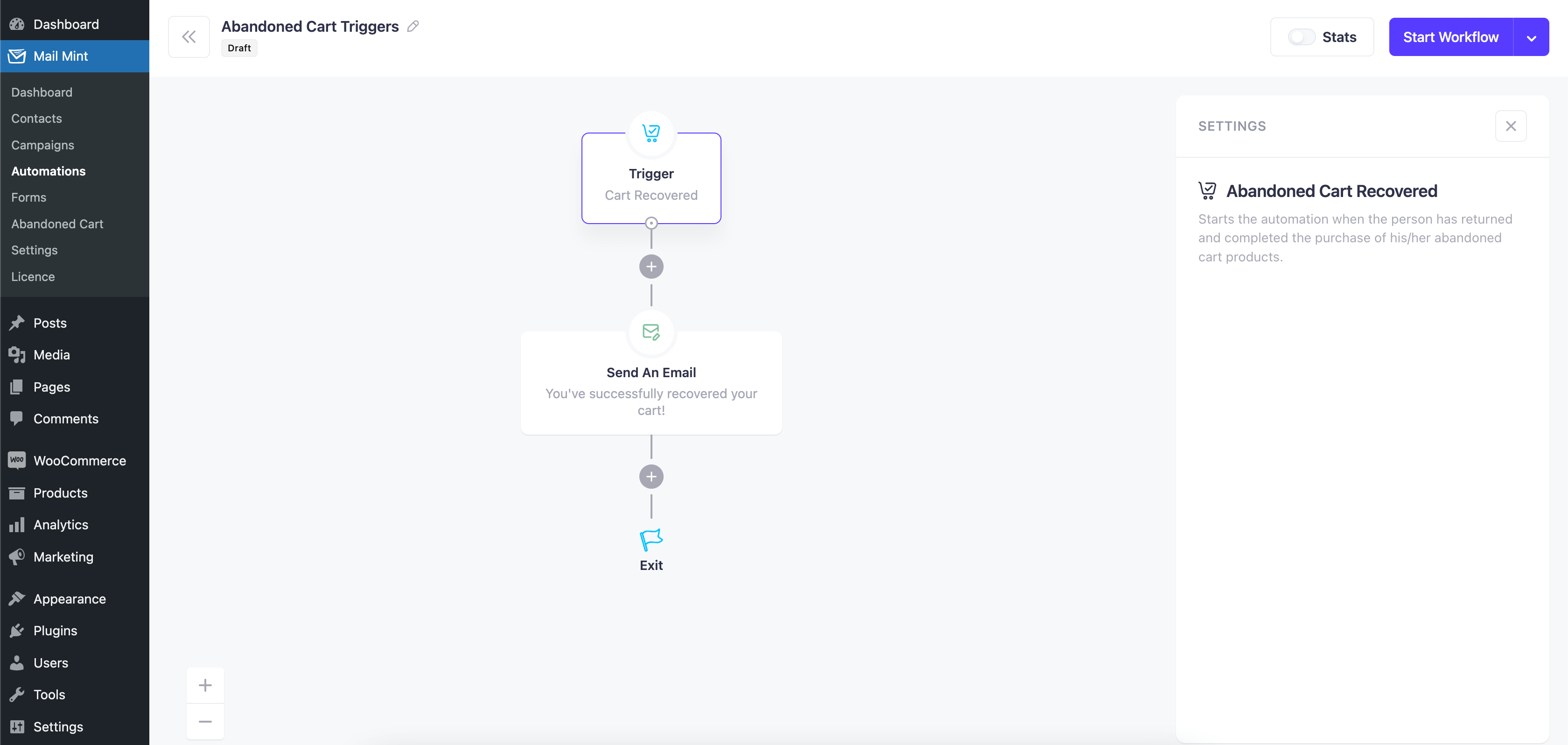 Check Which Automation Stage Your Users Are In
You can also view, which customer from your abandoned cart module has gone through which step of automation.
For this, click on the three dots beside a customer's name and click on "View Automation".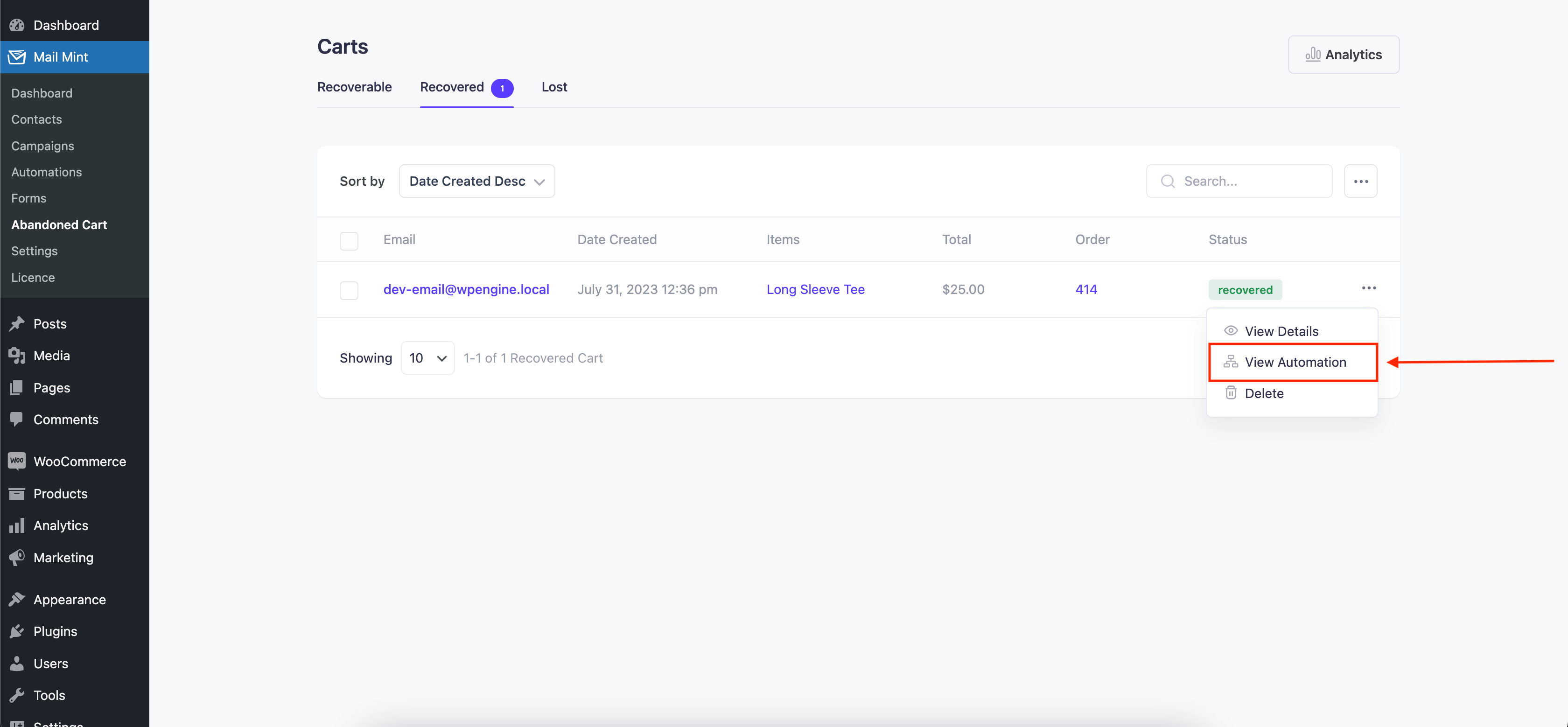 Once you log in, you'll be able to see all the automation and steps that a customer has gone through.